I give you here my natural tips for cleaning and shining brass.
Brass is a pretty golden material that combines copper and zinc.
No need to spend hours there or buy Starwax Brass which contains not very sharp ingredients.
Here is 10 magical and natural tips for cleaning and maintaining brass. Look :
1. Vinegar and baking soda for blackened brass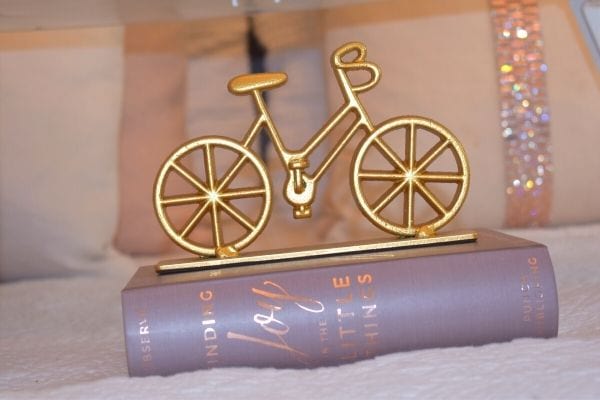 Very simple, but infallible technique !
Sprinkle the brass with baking soda and sprinkle it with white vinegar: it foams!
Leave on for 15 minutes then rinse with clean water.
Shine with a chamoisine.
Finish by spreading a little oil with a cloth to delay darkening.
2. Baking soda, lemon and olive oil for oxidized brass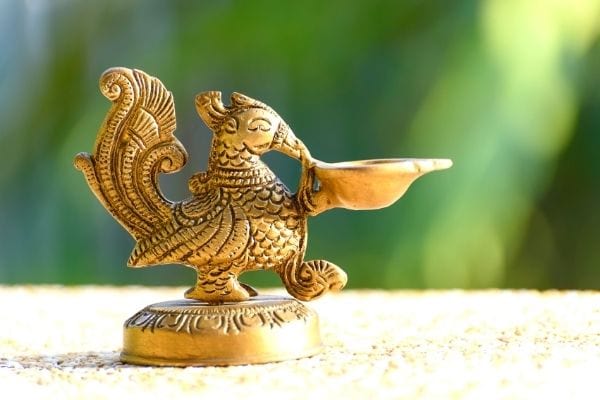 Stop oxidized brass!
To do this, cut a lemon in half and dip it in baking soda.
Vigorously rub the lemon on the brass.
Then rinse and wipe with a dry cloth.
To finish, polish the brass with a little olive oil to avoid too rapid oxidation.
3. Baking soda and hot water for varnished brass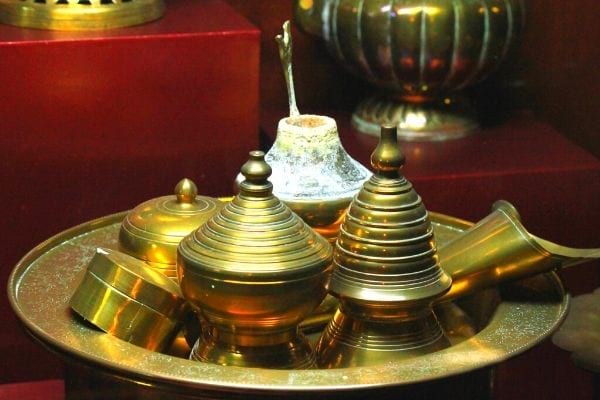 If you have a varnished brass candle holder…yes, there was a time when it was fashionable…the varnish may crack and peel.
It's downright ugly.
In this case, it is better to remove everything!
To remove old varnishsoak the candle holder in 4 liters of hot water and 250 g of baking soda.
Leave to soak until the water cools.
Leaving this bath, the varnish will be easily removed.
Once the varnish is removed, pass a little olive oil to treat the brass and prevent it from blackening.
4. Marseille soap to clean old brass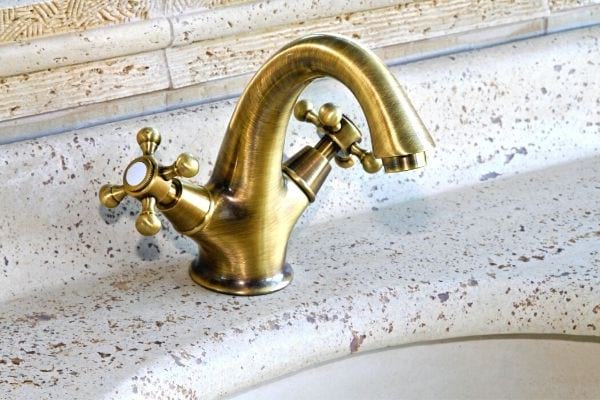 Here is my grandmother's technique to clean his old brass objects.
Put 2 tablespoons of Marseille soap in a basin of hot water and immerse the object in it.
Leave on until the water cools, rinse and dry.
Then, polish with a chamoisine.
5. Toothpaste to make golden brass shine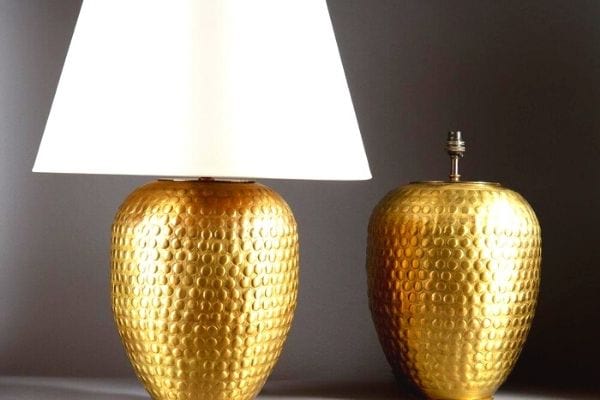 To give a boost to golden objects that have become dull, your secret weapon is in the bathroom.
I named: toothpaste!
Put some white toothpaste on a clothand go all over the object while rubbing.
Rinse with a damp cloth and rinse.
And do you know what I prefer?
It's that a cheap toothpaste is more than enough to clean everything in the house.
Hello savings!
6. Coca-Cola to remove verdigris brass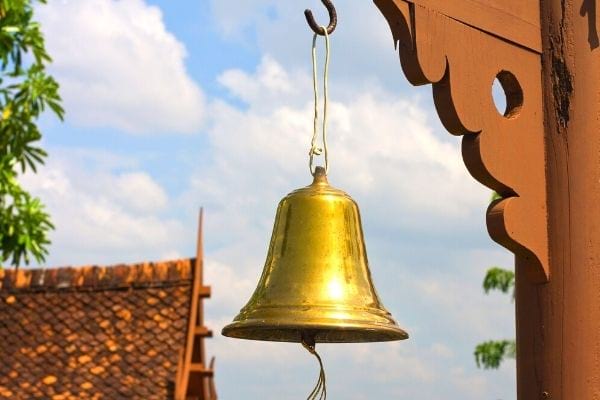 This good old Coke … much more effective for the household than for our health.
It is ideal for deoxidizing brass that has become verdigris.
And for that, just immerse the object in Coke.
If necessary, pass a toothbrush in the small recesses to remove the oxidation.
Then, rinse and dry with a clean, dry towel.
I give you a little advice:
Choose a dishcloth that fears nothing, because the object may leave black marks that are quite difficult to remove afterwards;)
7. Ketchup to polish brass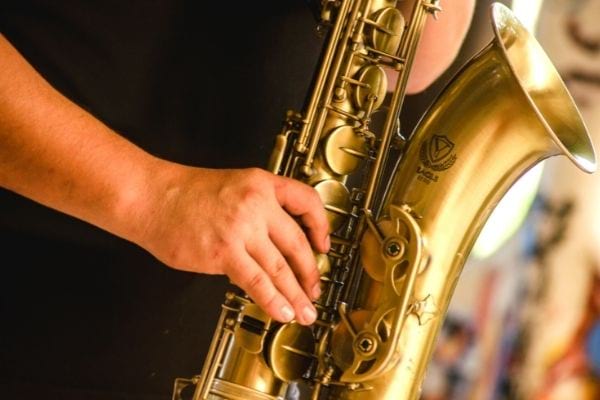 Another one of those weird « cleaning tricks » that work every time.
And you know what ? There is nothing easier to do!
Put a few drops of Ketchup on a cloth or paper towel and coat your brass object by rubbing gently.
Rinse and dry.
And nothing more for a brilliant result like the first day.
8. Soda crystals to clean brass easily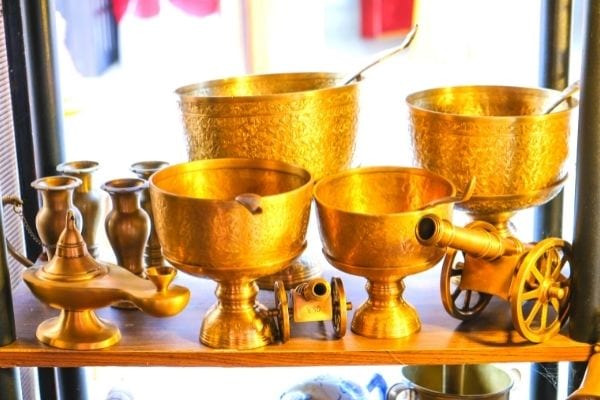 Soda crystals are well known for cleaning metals.
Mix 1/2 glass of soda crystals in 1 liter of hot water, and soak the brass in it.
Can't soak brass?
Yes, brass is often used for handles or legs of antique furniture.
No problem !
Dip a microfiber sponge into the mixture and gently rub the brass.
Rinse and dry with a clean, dry cloth.
9. Black soap + baking soda to remove black marks on brass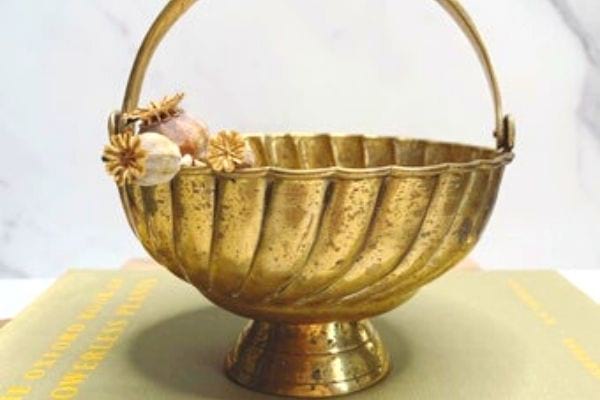 In a 1 liter of hot water, put 3 tablespoons of black soap and 1 tablespoon of baking soda.
Dip a cloth in this mixture to apply it to the brass before rinsing and drying.
The black soap gently cleans the brass and rids it of the blackened parts.
10. Flour + salt to shine tarnished brass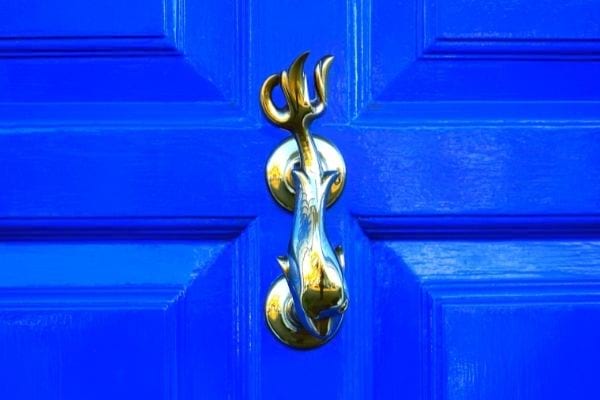 If your brass has lost its luster, make a dough with flour, salt and a little water.
Put some paste on a sponge and rub it on the brass object, rubbing gently.
Rinse and dry with a dry towel.
Your turn…
Have you tried these natural tricks to make brass shine? Let us know in the comments if it worked for you. We can't wait to read you!
Share this tip
Do you like this trick ? Click here to save it to Pinterest or click here to share it with your friends on Facebook.
Also to discover:
The Amazing Trick to Shine Copper with Coke.
16 Black Soap Uses Everyone Should Know.