It's even the first one I used when I was a teenager.
But I had no idea it had so many more uses than just a moisturizer.
That's what I'm going to reveal to you here.
Thanks to my grandmother, I discovered the many virtues of this simple product.
Here are the 13 benefits of Nivea cream that you did not suspect. Look :
1. Fades stretch marks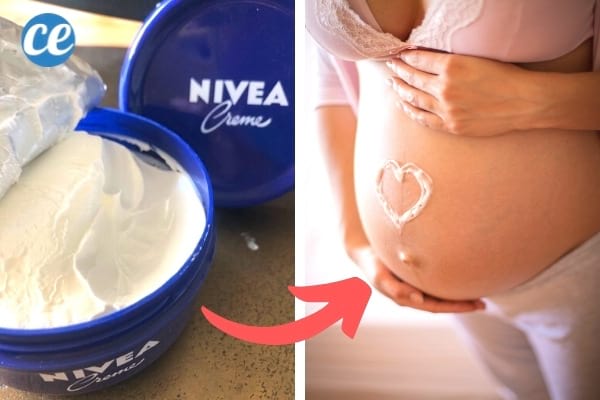 After pregnancy or too rapid weight gain, marks appear on the thighs, arms or breasts.
These white marks are stretch marks.
Fortunately, they can be faded by applying daily Nivea cream.
Coat the area with this product and massage to make it penetrate.
2. Remove dark circles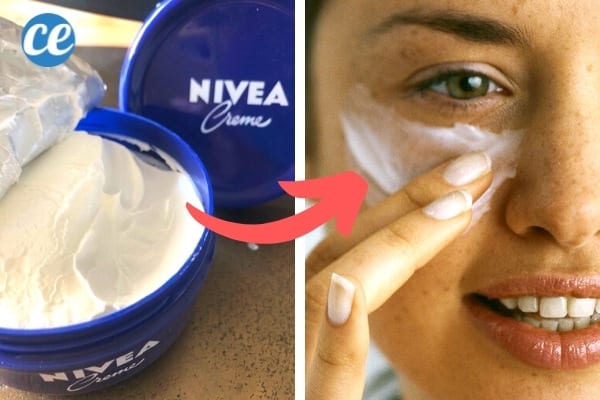 When you have bags or dark circles under your eyes, it doesn't look very good.
But if you massage the underside of your eyes morning and evening with this cream, you will see them gradually disappear.
As it is super hydrating, this little grandmother's remedy plumps up the skin under the eyes.
If contact occurs, wash the inside of your eye immediately.
3. Serves as a makeup remover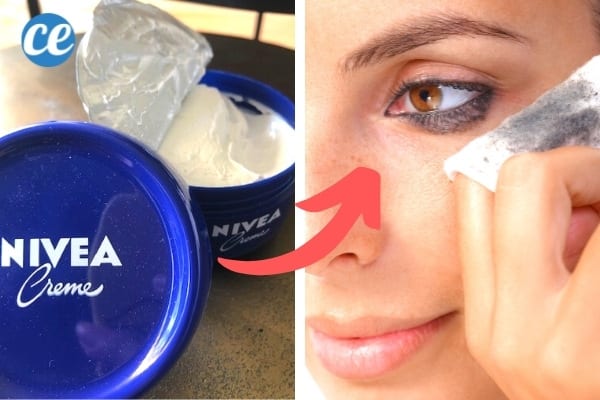 Forgot your makeup remover while travelling?
Do not panic !
Put cream on a cotton pad, and remove your make-up with it.
As it is very rich and very greasy, it dissolves makeup.
In addition, it has an anti-aging action.
4. Relieves burns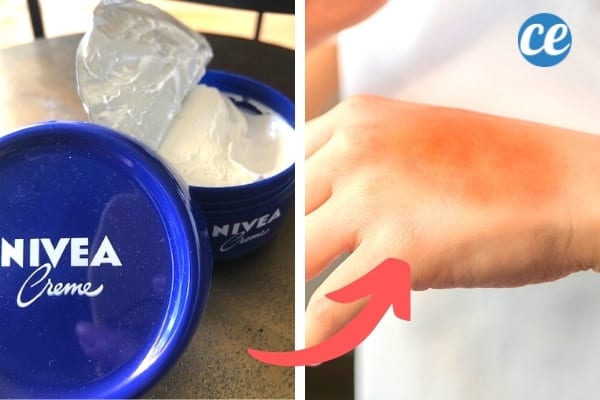 Another Nivea super power.
Its oily and rich texture soothes superficial burns.
Coat the affected area with a good layer of cream and let it absorb.
Reapply cream as soon as it dries to keep the area well hydrated.
5. Soothes sunburn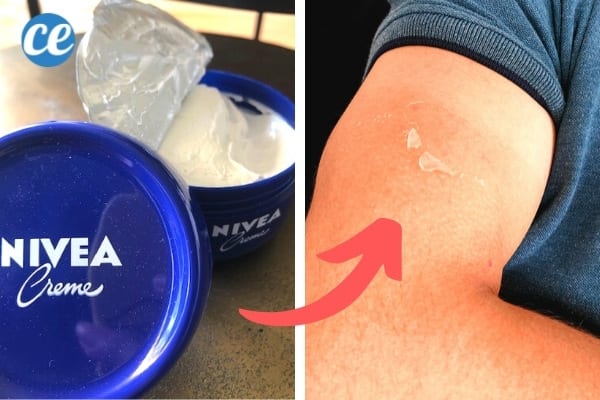 If you have sunburned, do the same as for a burn.
Put a good layer of Nivea cream on the part of the skin that is red.
It will be necessary to put it again and regularly to maintain the hydration of the skin.
Why ? Because that will keep it from peeling.
6. Moisturizes hands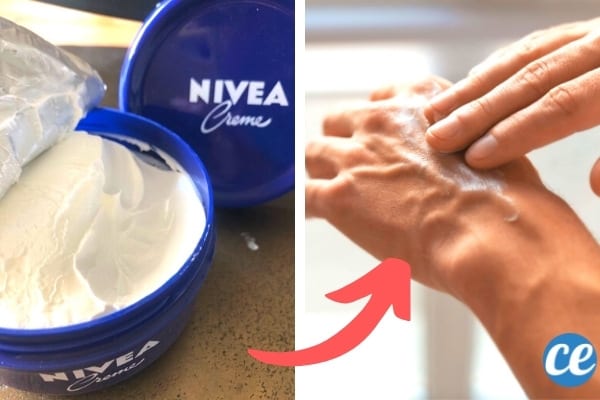 Because of the repetitive washing and also the hydroalcoholic gel, our hands are extremely dry.
To bring them back to life, I advise you to moisturize them with this cream.
And not necessarily their special hand cream or the Nivea Soft…
The good old basic recipe is more than enough.
And in addition, it is much cheaper!
7. Serves as a lip balm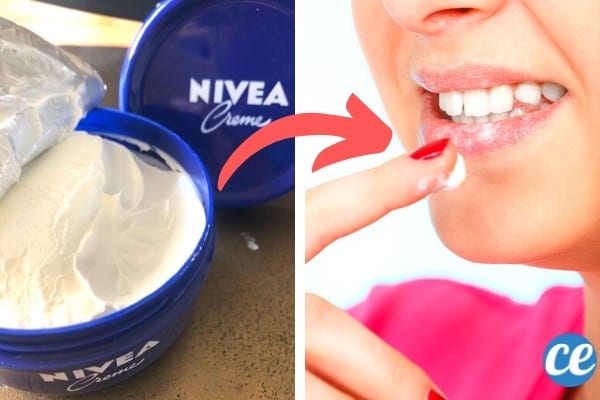 No need to spend thousands and cents on a lip balm.
Simply because your Nivea Classic cream will do the job.
Take some cream on your finger (or with a brush) and apply it to your lips.
The best is to put it on before going to bed.
When you wake up, they will be flawless and plumped up.
No more chapping!
8. Disciplines unruly little hair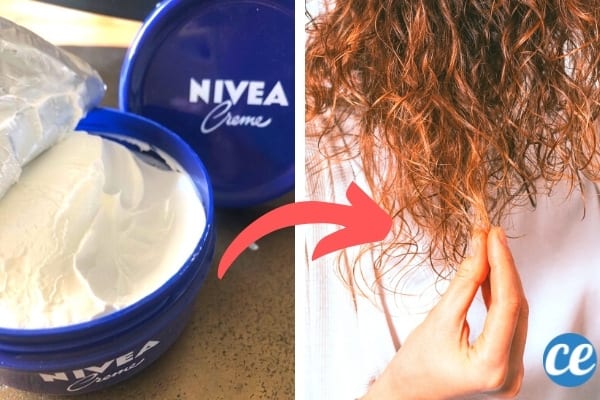 Depending on the hairstyles, you cannot tie all the locks.
Especially the smaller ones around the face or in the neck.
But don't bother using gel for that.
Put a little cream on your fingers and smooth flyaways with it.
They should stay stuck all day.
9. Treat calluses on feet or hands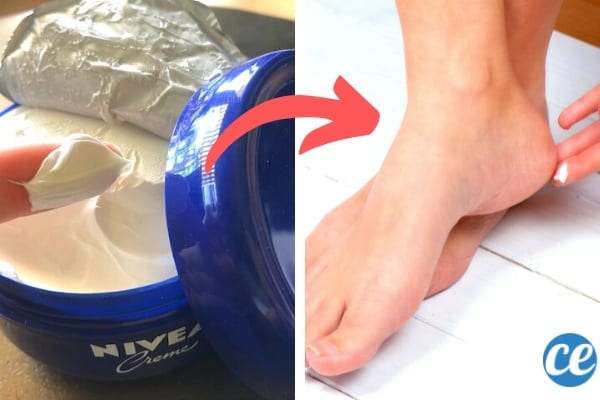 Calluses are usually found on the hands or feet.
These are small areas of hardened skin due to friction or repetitive gestures.
To soften them and get rid of them, coat them with Nivea creams.
The best thing is to put it on every night and leave it on all night.
After a few days, the calluses are less hard…and less painful.
You can even put on socks to increase efficiency.
10. Soothes razor burn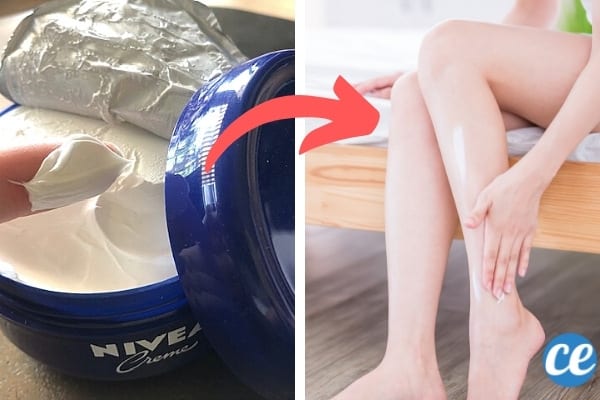 Turn off razor or epilator burn…
You know, when you have a multitude of small red dots on the waxed area with a burning sensation.
To soothe this sensation, apply Nivea cream while massaging.
Plus, it hydrates the skin.
11. Color the cheeks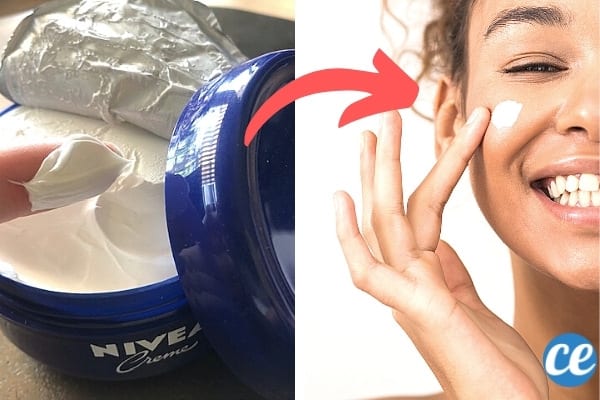 Don't have blush?
If you have Nivea cream and lipstick, you are saved!
Put some lipstick color on your finger and add a dab of cream on it.
Rub it all together to color your cheeks and give you a healthy glow in the blink of an eye.
12. Make hair wave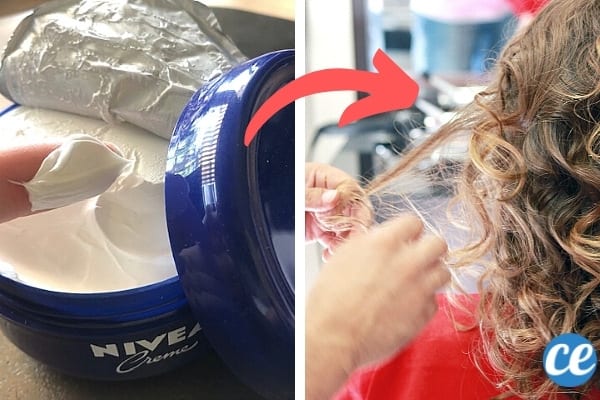 Need to discipline your beautiful curls?
No need to buy super expensive serums.
Just put a little cream on your fingers and run them through your still damp hair.
The curls are then well drawn and very flexible.
13. Nourishes leather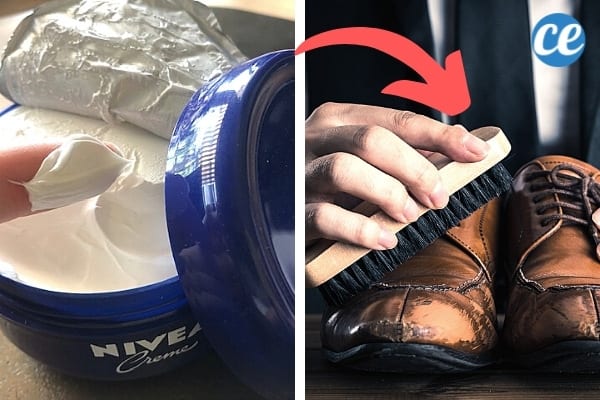 Do you like quirky tricks?
Here's one you'll like!
Leather can be cleaned and nourished with Nivea cream.
Perfect for bags, shoes or leather jackets!
Pass a cotton ball soaked in Nivea milk on your clothing or leather furniture.
Result : the leather is clean and regains all its suppleness.
Is Nivea cream natural?
Nivea cream is often criticized for its composition.
Why ? Because several of its ingredients come from petrochemicals.
Not very natural!
Even if these components are not dangerous for the skin, they can be avoided, especially if you have an ecological conscience.
So ? What can you replace the famous blue box cream with?
Here are some ideas:
– shea butter
– a vegetable oil (coconutjojoba…)
– a homemade cream with this recipe here.
Your turn…
Have you tried these grandmother's tips for using Nivea cream? Let us know in the comments if it worked for you. We can't wait to read you!
Share this tip
Do you like this trick ? Click here to save it to Pinterest or click here to share it with your friends on Facebook.
Also to discover:
The Natural Tip To Have A Beautiful Firmed Skin.
An Effective Grandmother's Trick Against Wrinkles.