Indeed, the clothes we wear play a major role in the image we give.
The proof, the slightest defect in clothing, is obvious.
Whether it's a first date, a job interview or even a business meeting…
First impressions play a vital role when meeting someone for the first time!
Luckily, there are easy-to-follow dress rules for both women and men.
They allow you to dress well in all circumstances, including in business.
Here is 14 dress codes you need to know to make a good impression. Look :
1. The middle button of your jacket should remain closed. The top one depends on your mood. And the bottom button should never be closed.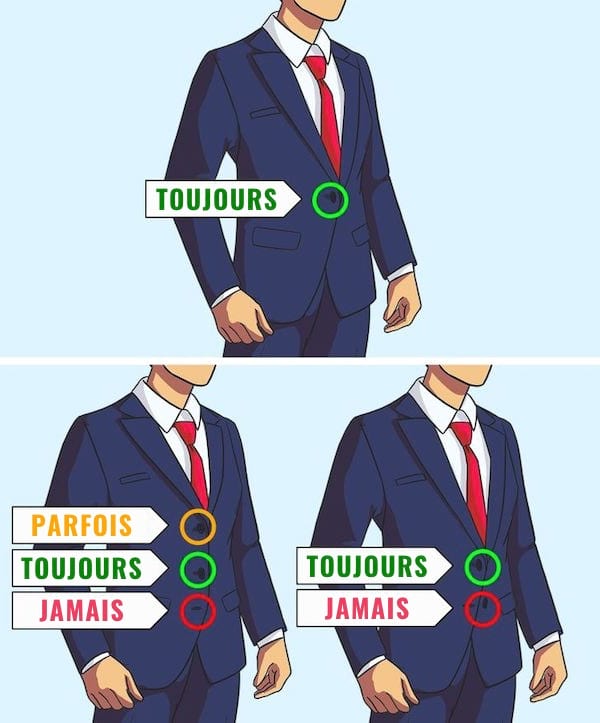 2. If you are wearing a shirt or blouse, never unbutton more than 2 buttons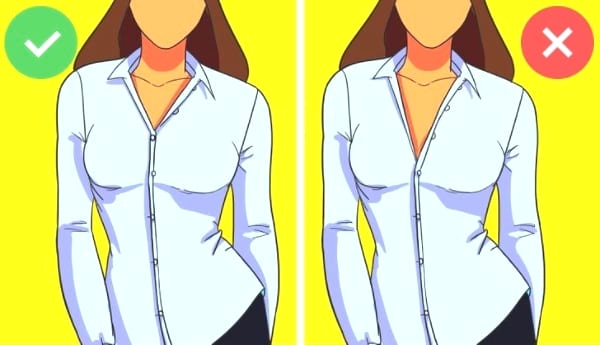 3. Never wear more than 2 jewels. For example: earrings + bracelet. Or: necklace that goes with a ring.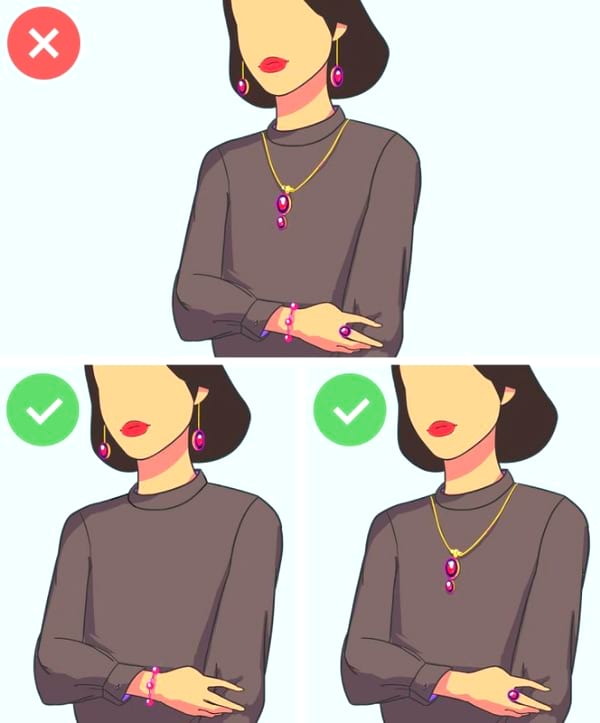 To discover : 8 Natural Tips To Clean And Shine SILVER JEWELRY.
4. The tip of your tie should come up to your belt and just past the buckle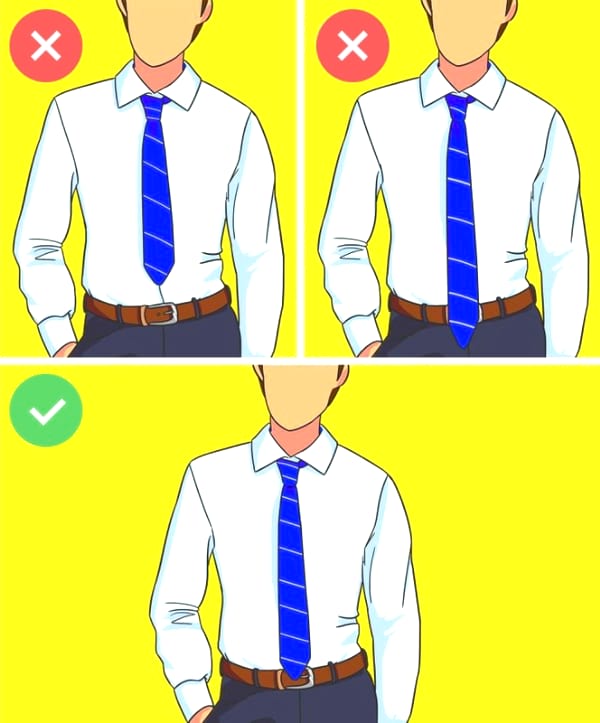 To discover : The trick to a successful tie knot every time.
5. Mini-skirt or neckline? Choose one. But never put both at the same time… It's more vulgar than sexy.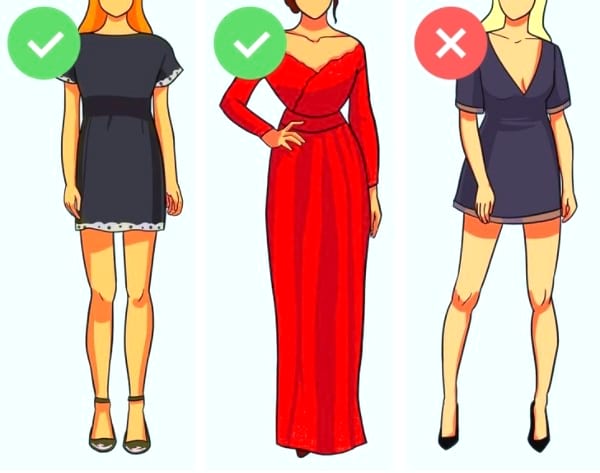 To discover : Dress That Sticks to the Legs? The Trick to Say Goodbye to Static Electricity.
6. No need for a tie if you're not wearing a jacket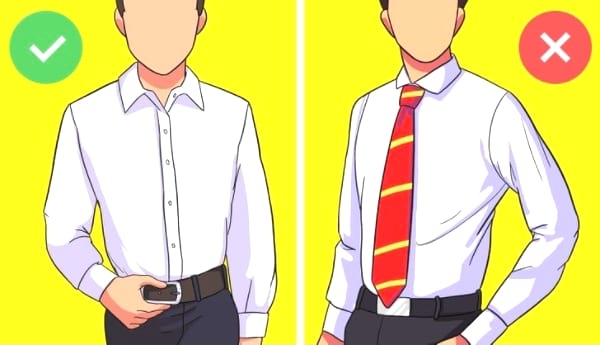 To discover : How to Match Your Shirt and Tie? Discover the Easy Guide.
7. At work, a neckline should not go lower than 10 cm from the collarbone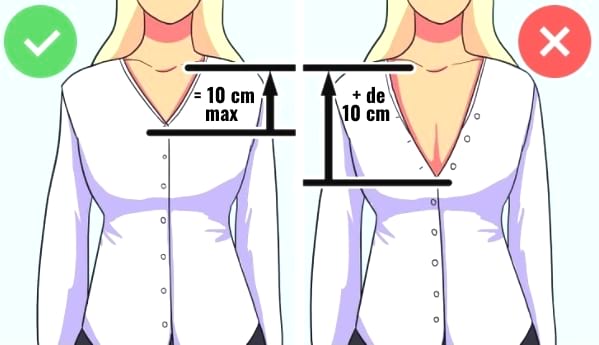 8. Put on a belt when you tuck your shirt into your pants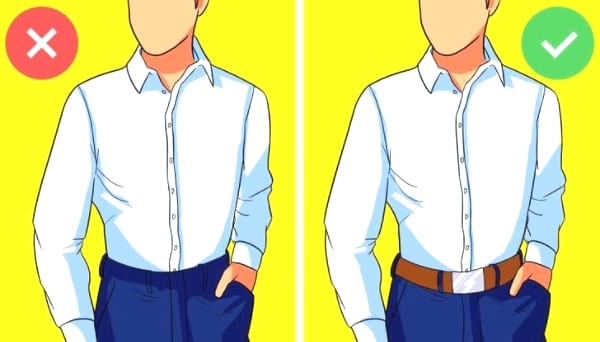 To discover : How to Smooth a Suit or Shirt WITHOUT an Iron?
9. If you wear low-rise pants, avoid showing bare parts. Instead, put a top under your cardigan.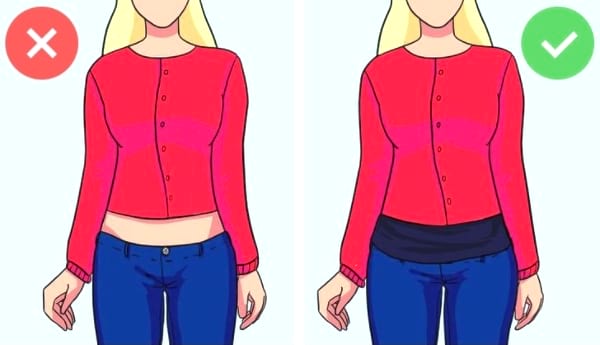 To discover : 9 Indispensable Tips For Those Who Wear Jeans.
10. Your belt should always be the same color as your shoes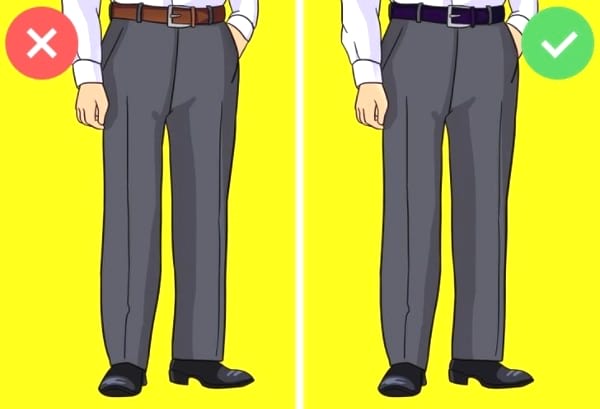 To discover : 15 Shoe Hacks Every Girl Should Know.
11. Before wearing a new suit, always remove the sleeve tag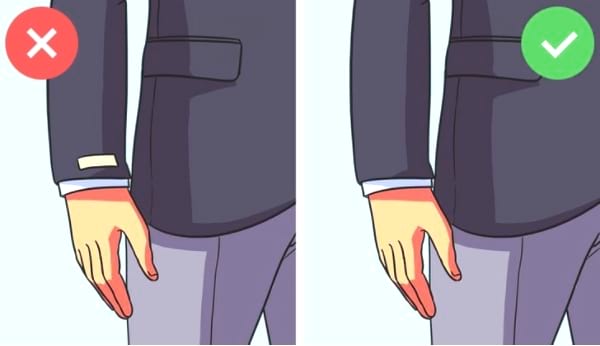 To discover : Washing Labels: Finally a Guide to Understanding Their Meanings.
12. Avoid wearing too many patterned clothes. If you want to put 2 different ones, the patterns must be the same color.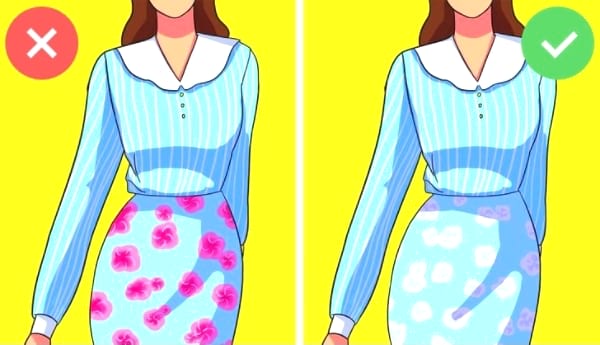 Or if the patterns are similar they must be of different sizes.
13. Your socks should be long enough to cover your calves when you're seated.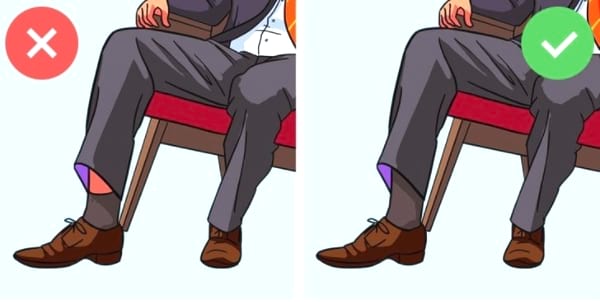 To discover : People Who Wear FUNNY Socks Are Smarter, More Creative, and More Fulfilled.
14. Don't wear a top with spaghetti straps at work. Instead, put on a sleeveless blouse that covers the shoulders.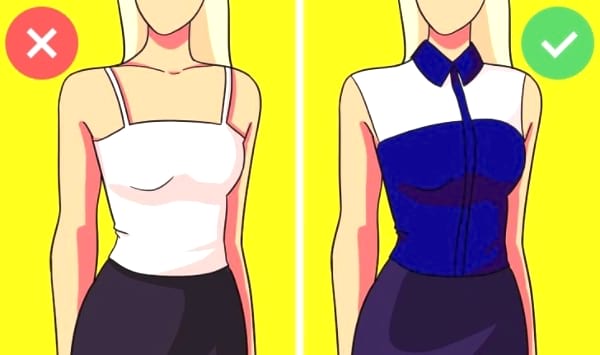 To discover : The Trick So That Your Bra Strap Is No Longer Visible.
Your turn…
Do you know any other dress code for the professional world? Share them with us in the comments. We can't wait to read you!
Share this tip
Do you like this trick ? Click here to save it to Pinterest or click here to share it with your friends on Facebook.
Also to discover:
8 Reasons Successful People Choose to Wear the Same Thing Every Day.
Dress Different Every Day at the Office With Only 9 Clothes.