Simple, chic, classic or original, but always quick and easy…
We have selected for you 15 inexpensive no-bake recipes. Look :
1. Mozzarella and cherry tomato skewer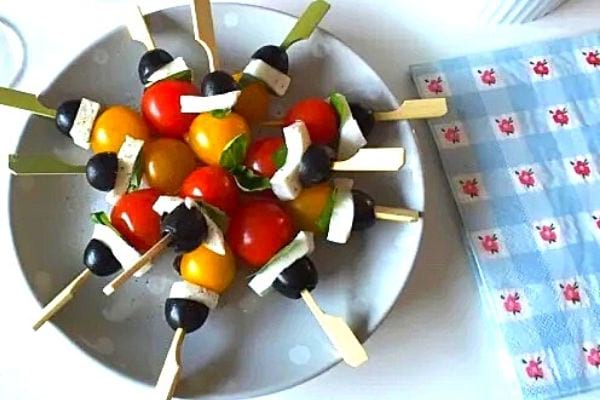 These skewers are a great classic for dinner aperitifs. Ready in the blink of an eye, they are foolproof. Preparing them is child's play.
That is sure the fastest recipe to do for an aperitif. And everyone rushes to bite into these little aperitif skewers. Discover the recipe here.
2. Tray of endives with trout and apple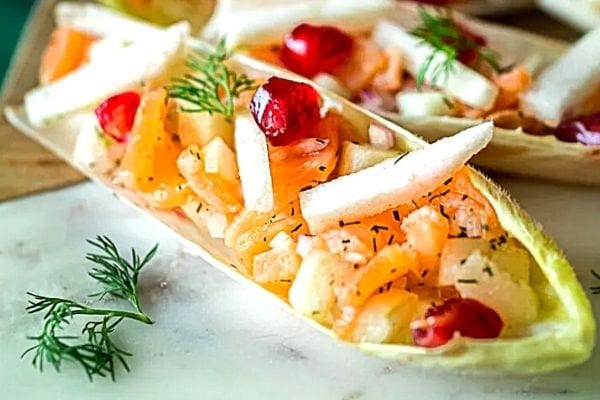 Fancy a snack easy to prepare and light ? You will be amazed by this easy recipe with sweet and tangy flavors.
Plus, it's healthy and refreshing! Endives, apples and trout, that's all you need. Perfect for summer evenings! Discover the recipe here.
3. Avocado pesto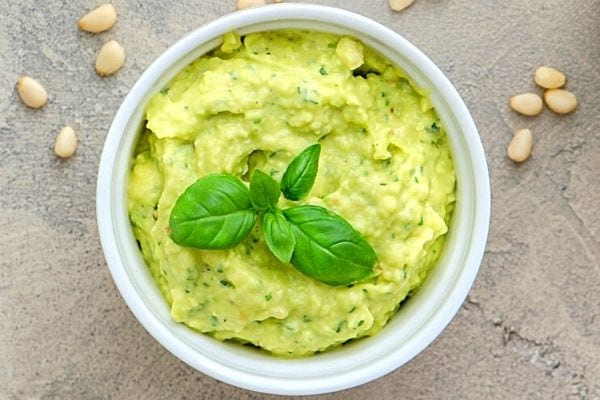 You probably know guacamole. It's friendly, delicious and super easy to make. But do you know avocado pesto ?
It's a variant of guacamole… With the pine nuts and more! A healthy treat to devour as an aperitif. Discover the recipe here.
4. Carrot sticks with Boursin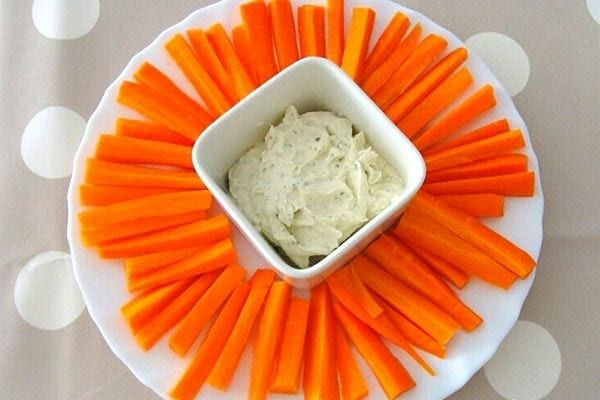 Your friends arrive unexpectedly? You won't find a snack anymore easy and fast to do… apart from opening a packet of crisps!
In no time, you have a colorful and light snack… enough to delight your vegetarian guests. Discover the recipe here.
5. Mini aperitif wraps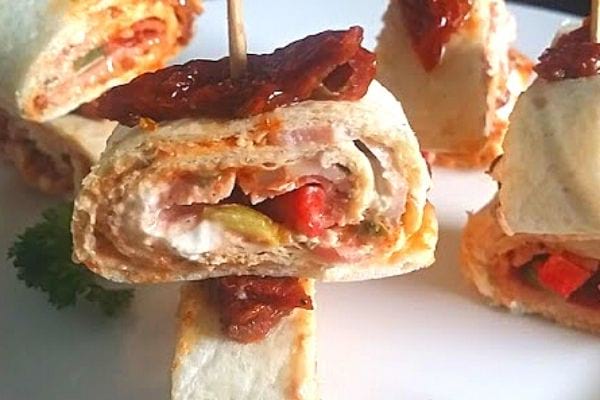 What to do quickly when you have 10 guests who disembark? Think about those delicious little wraps. This cold recipe which combines ham, vegetables and cheese is a success.
No need to cook these mini wraps! They prepare in 2 minutes and devour in even less time. Discover the recipe here.
6. Bites, strawberries, feta and arugula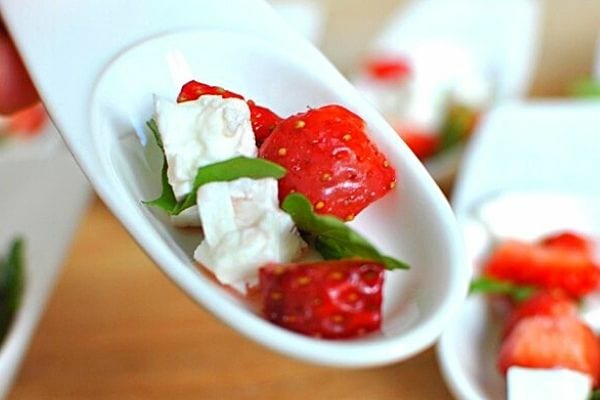 If you want to wow your friends, these appetizer spoons are what you need. These feta bites blend sweet and savory flavors in a whole new way.
They are super easy to make and very quick… But you're going to wow the gallery! You can present them in spoons or in glasses. Discover the recipe here.
7. Cucumber and smoked salmon rolls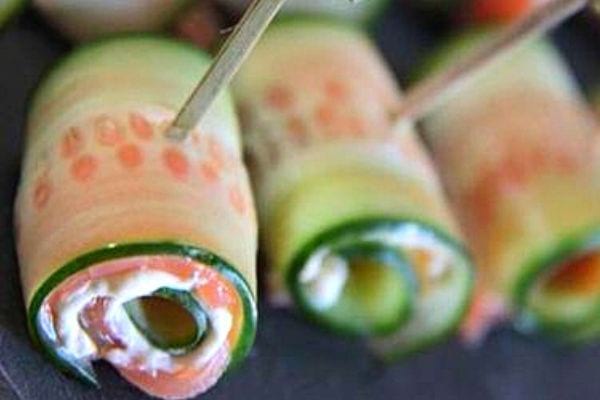 Are you organizing a party? Bet everything on these bites with cucumber, salmon, feta. They are delicious. Not only are these little appetizer bites beautiful, they're super easy to make.
In addition, they are chic and light. This is the perfect recipe for a summer dinner aperitif! You can replace the salmon with less expensive trout… Or even more economical ham. Discover the recipe here.
8. Gazpacho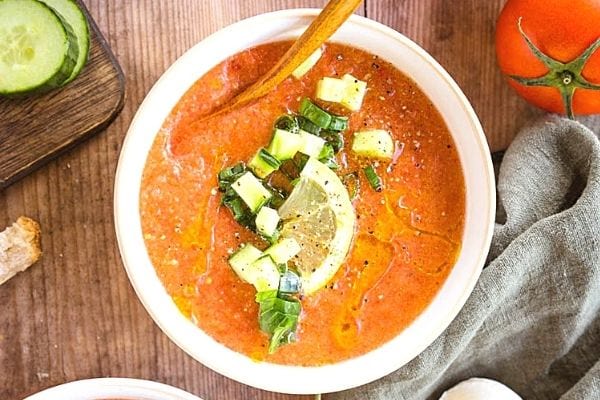 Gazpacho is the star of the summer! It would be a shame not to invite him to your aperitif dinner table. He is easy to make, economical, fresh and light.
In short, it ticks all the boxes to delight your guests. This one is made with cucumbers, tomato and peppers. Discover the recipe here.
9. Homemade Hummus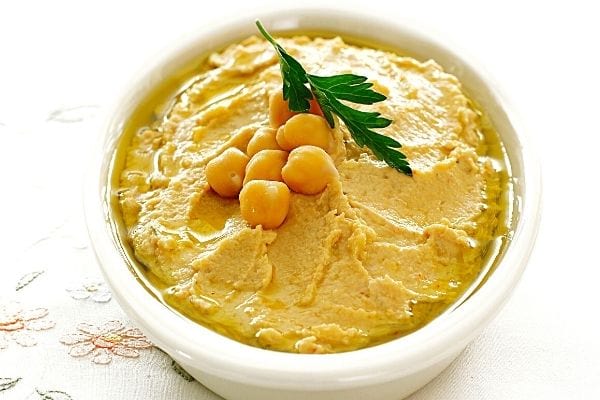 There is no aperitif without hummus! And when you go see how easy it is to make her homemade hummusyou will never buy it again.
This chickpea purée from the Middle East is a delicious spread that will brighten up your table. And this healthy recipe is perfect for vegetarians. Discover the recipe here.
10. Verrines of beets with cheese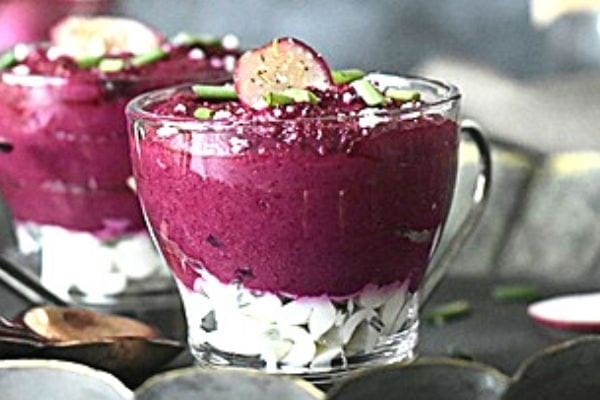 Beets are a great vegetable for making aperitif appetizers. We buy it already cooked. It has a pleasant sweet taste and its beautiful color embellishes any table.
These verrines are particularly easy to make… and simply beautiful! You can use Boursin type, fresh cheese or even fresh goat cheese which goes very well with the sweet taste of beets. Discover the recipe here.
11. Hedgehog of vegetables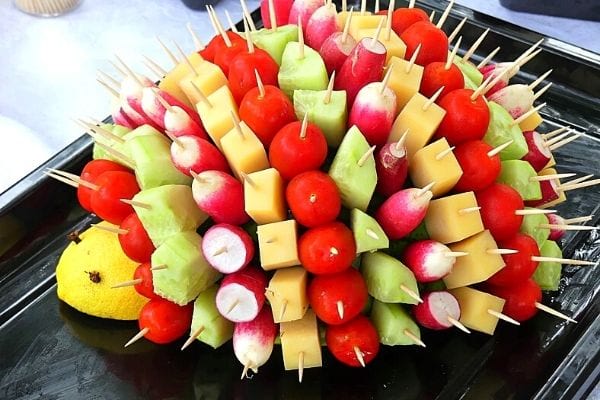 Do you want to give pride of place to vegetables for a healthy aperitif? So make way for this adorable vegetable hedgehog. As soon as we see it, we immediately smile so much that it is beautiful.
With it, even children will love eating vegetables. Besides, it's an idea super economical. Vegetables and toothpickthat's all you need. Discover the recipe here.
12. Beetroot and apple verrines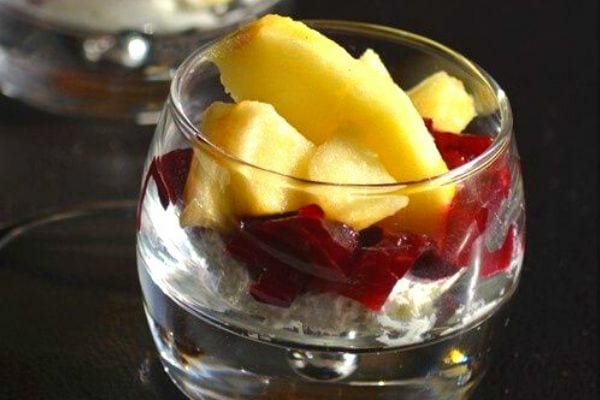 This very tasty verrine is prepared in two stages and three movements. Beetroot, apple, cheese and a little lemon…
And voila. It's almost magical, so easy and good. Discover the recipe here.
13. Cucumber bites with salmon cream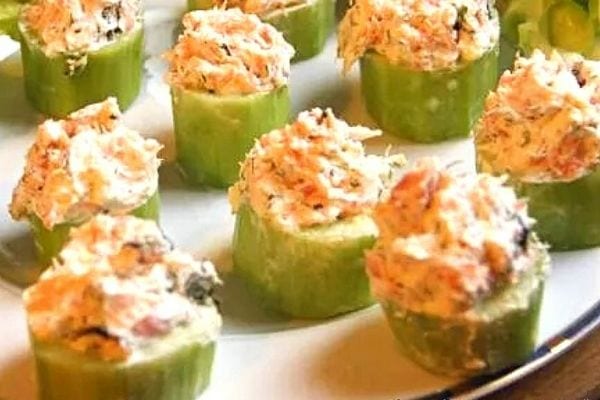 Looking for something very easy to do? These small bites with cucumber stuffed with a cream of salmon and cheese are what you need.
They bring a gourmet and summery touch to your table. The only problem is that we never do enough! Discover the recipe here.
14. Mini club sandwiches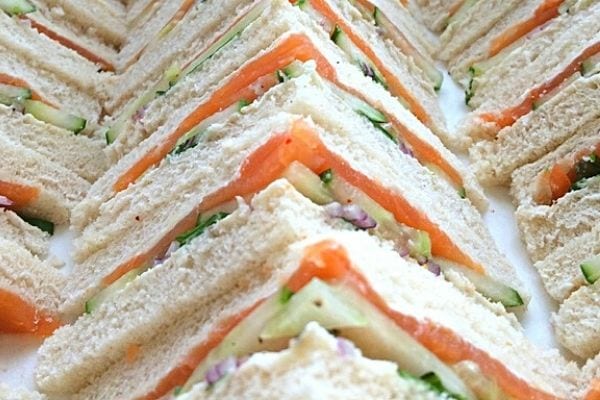 Whether you are 5, 10 or 20 for your dinner aperitif, these mini club sandwiches are exactly what you need. Easy to make, quick and above all inexpensive…
We decline them in all possible and unimaginable versions. Ham, salmon, duck breast, shrimp, foie gras, hard-boiled egg… Discover the recipe here.
15. Snacked mini apple duck breast sandwiches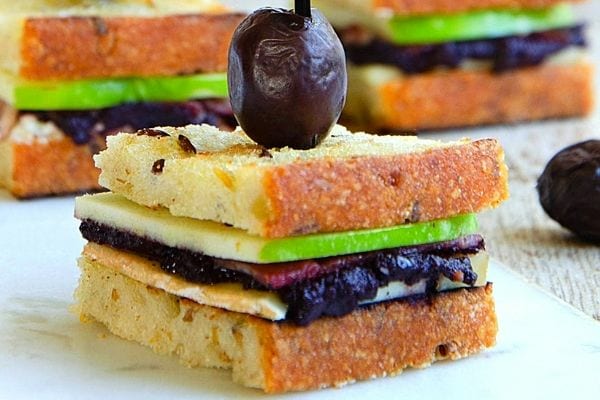 Here is a slightly more chic version of the mini sandwiches for the aperitif. They are composed of duck breast, tapenade, apple and goat cheese. A real pleasure for the eyes and the taste buds.
The originality is to fry the slices of bread in a pan with a little olive oil. This adds a crispy touch to your sandwich. And it also allows you to make a hot dinner aperitif… even without an oven! Discover the recipe here.
Your turn…
Have you tried these easy no-bake appetizer recipes? Tell us in comments if you liked it. We can't wait to read you!
Share this tip
Do you like this trick ? Click here to save it to Pinterest or click here to share it with your friends on Facebook.
Also to discover:
The 11 Best Recipes For a Nice and Cheap Aperitif.
Christmas Aperitif: 29 Inexpensive And Super Easy To Make Recipes!