garden decorations sold in large stores are generally expensive, especially when you want to embark on a particular theme and buy many products or even when a large area is to be decorated. Faced with ever-increasing prices, many people have put their creativity into play to imagine and build garden decorations, from recycled materials such as pallets.
The blossoming of social networks and the desire of consumers to want to spend the smallest possible budget have led to the posting of many ideas for DIY ornaments. Pallets, which can generally be recovered in the trash or without monetary compensation, are the raw material of choice for getting into low-cost DIY. In addition, their shape allows them to be declined according to tastes and desires.
1. Effective storage for gardening tools
The wood is also easy to cut, they can allow the manufacture of elements of all sizes. The resistance of the wood also guarantees the durability of the elements outdoors, even if they are subjected to bad weather. In this case we can see that the person used a repainted wooden pallet to be able to store the garden tools.
The tools do not lie around, guaranteeing everyone's safety, and are stored within easy reach.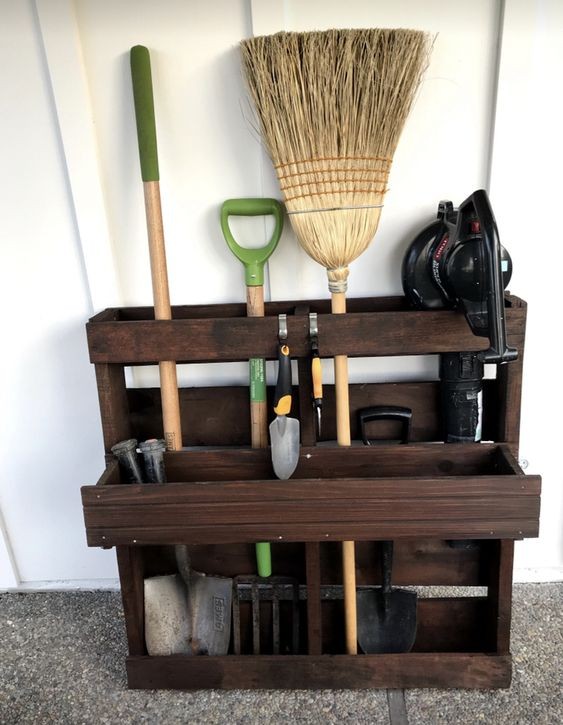 2. A planter around a tree
Here we have an original creation around a tree. The person chose to create a formwork made from a wooden pallet to plant flowers. Very good idea that will beautify your garden.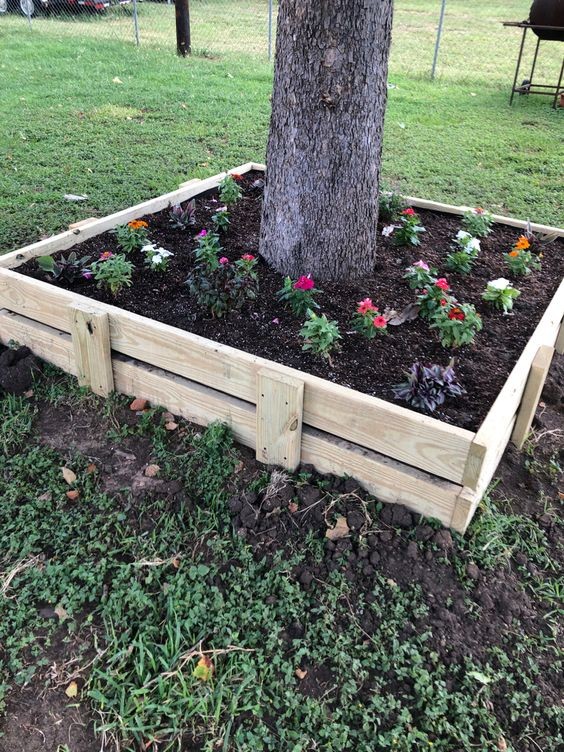 In this case, it is wise to protect the wood by adding special wood paint, which allows the original appearance of the wood to be preserved; we see here the difference for these boards bordering a tree. Also it is possible to paint the wood to match the colors of the house or outdoor furniture in addition to protecting it.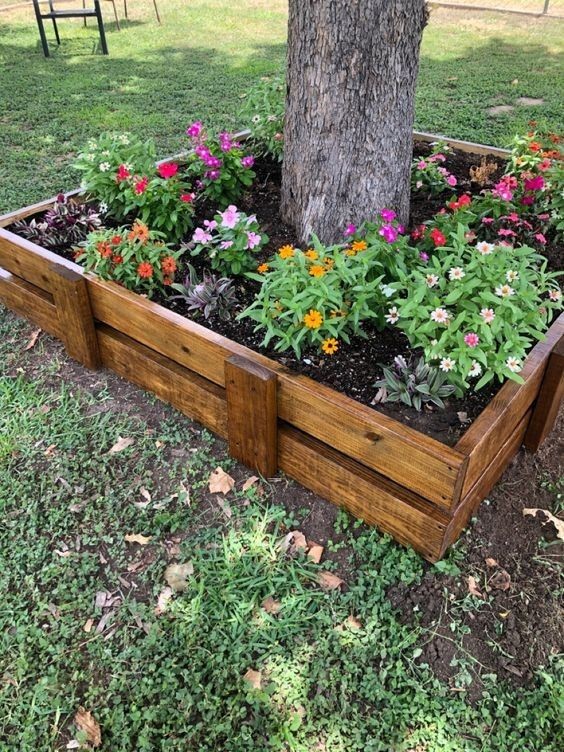 3. A pallet garden furniture
Pallets are very often used for furnishing by making tables and armchairs. The user went even further by creating a small fence to delimit the location of the terrace.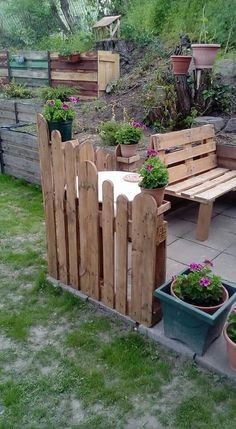 4. Custom planters
Another common use of pallets: the display of flowers. In the form of multi-tiered planters, like in these three photos, or a single floor planter with the possibility of hanging pots above as shown in these two images.
Wood associated with flowers recalls a raw nature side and is adaptable to any type of decor such as in a veranda, your garden or even on an apartment balcony. This image also offers flower pots and a small wooden planter that can be hung.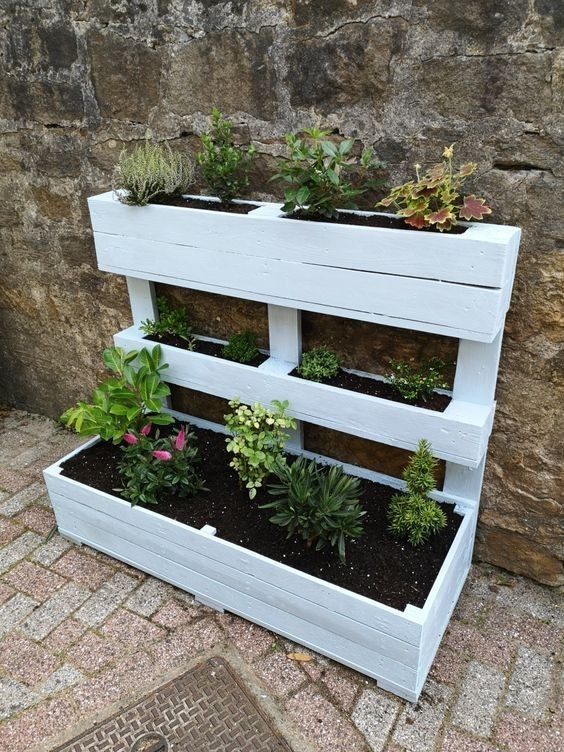 5. Original creations
Palettes can also be used in the creation of many other types of objects. These shots show us in particular a deckchair original made of pallets! A person gifted with wood also imagined a compost, totally green and at a modest price. This other photo features a water can reinforced with wooden planks.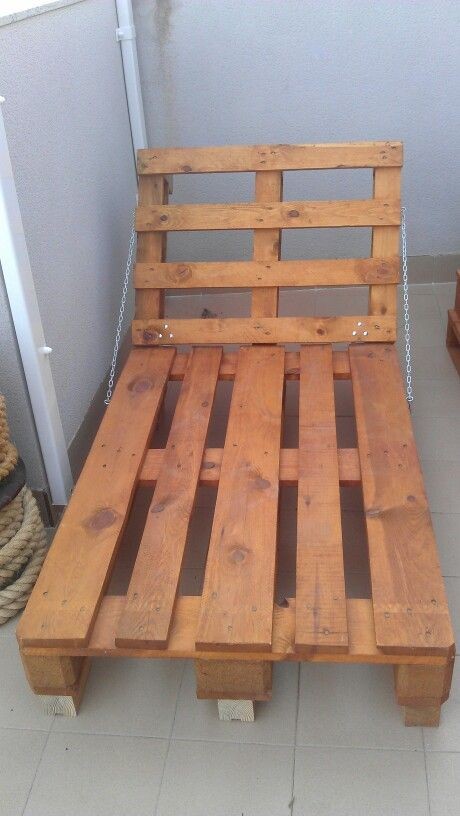 6. Vegetable garden segmentation
For the more utilitarian side, it is also possible to segment your vegetable garden using unprocessed pallets. In addition to giving an aesthetic side to the vegetable garden, this technique makes it possible to protect the seeds planted before they grow and to separate the different cultivated species.
Here are other creations made with wooden pallets