Discover our 20 covered summer kitchens with grills or barbecues to make your family reunions unique and unforgettable with stone models, wood and brick outdoor kitchen models among others.
You will be able to discover the most beautiful models of covered summer kitchens with wood-burning oven, barbecues or with grills depending on what you prefer and be inspired by them to design your own covered gill to accommodate the whole family to eat and spend after memorable midday.
One of the most beautiful covered corner summer kitchen
I told you about this model in another article because it is a solid, practical and trendy model that many of our readers are drawing inspiration from to make their custom summer kitchen from this example and which can also bring you inspiration and satisfaction because of its simplicity and ease to build and place in your terrace or garden.
Because you can also place this model in a corner, or in the center of your garden, add tables and chairs not too far away and you will have a great garden kitchen to cook in the open air and eat in the sun with all those you want. you like.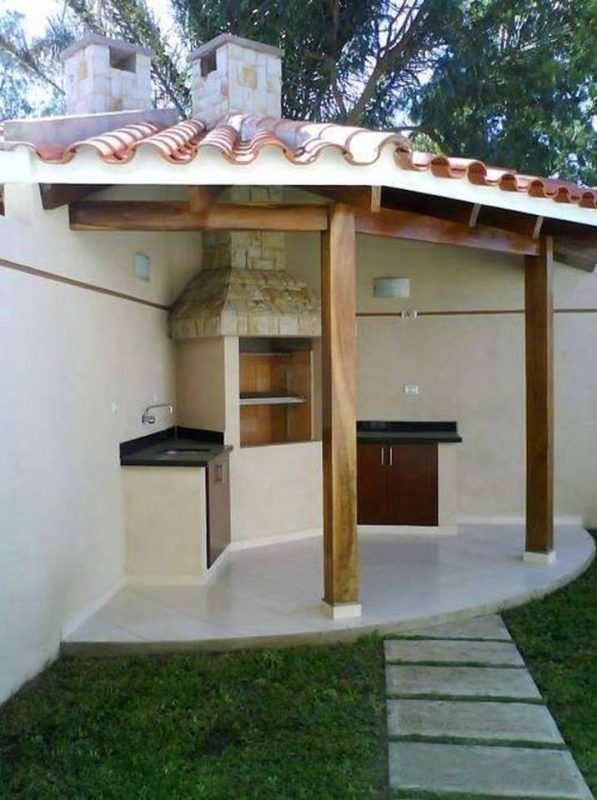 A model of a wooden outdoor kitchen with a tiled roof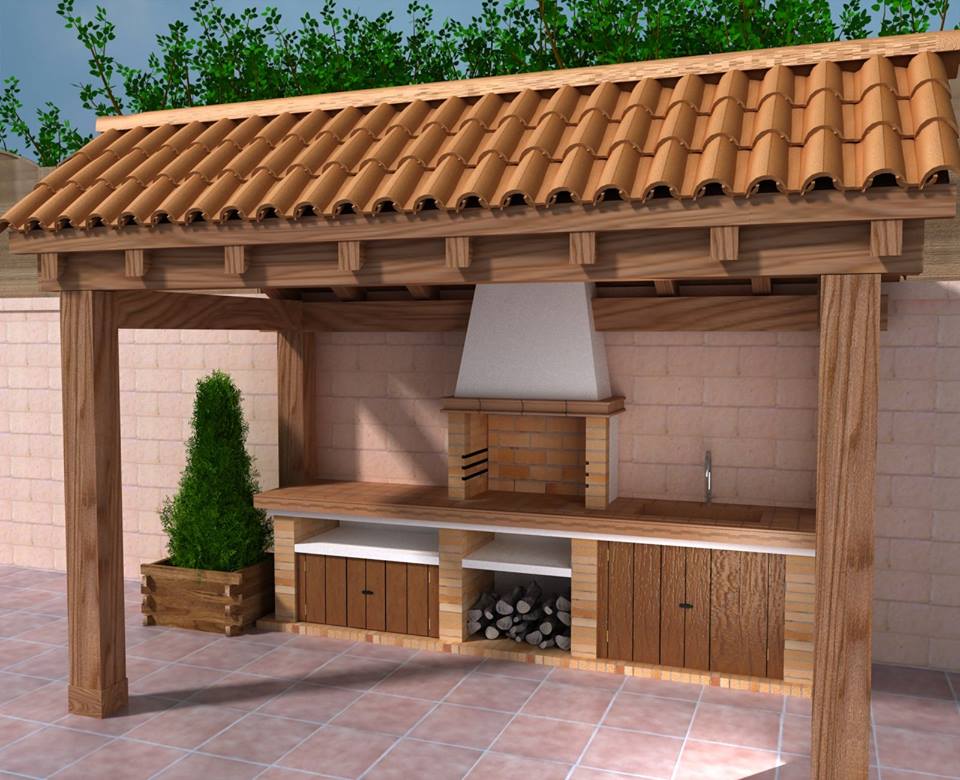 A covered summer kitchen with a brick roof and a wood and brick structure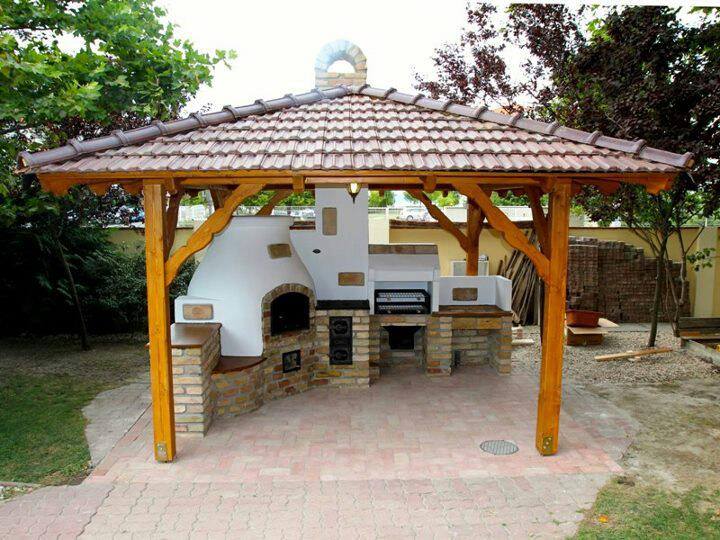 One of the most beautiful summer kitchen you can do
Here is a model that is also very appreciated by our readers who have sometimes been inspired by this model to make their custom summer kitchen from this idea of ​​outdoor kitchen in the form of a central island to which you can add chairs directly on the sides to serve your guests whether for a drink or to eat.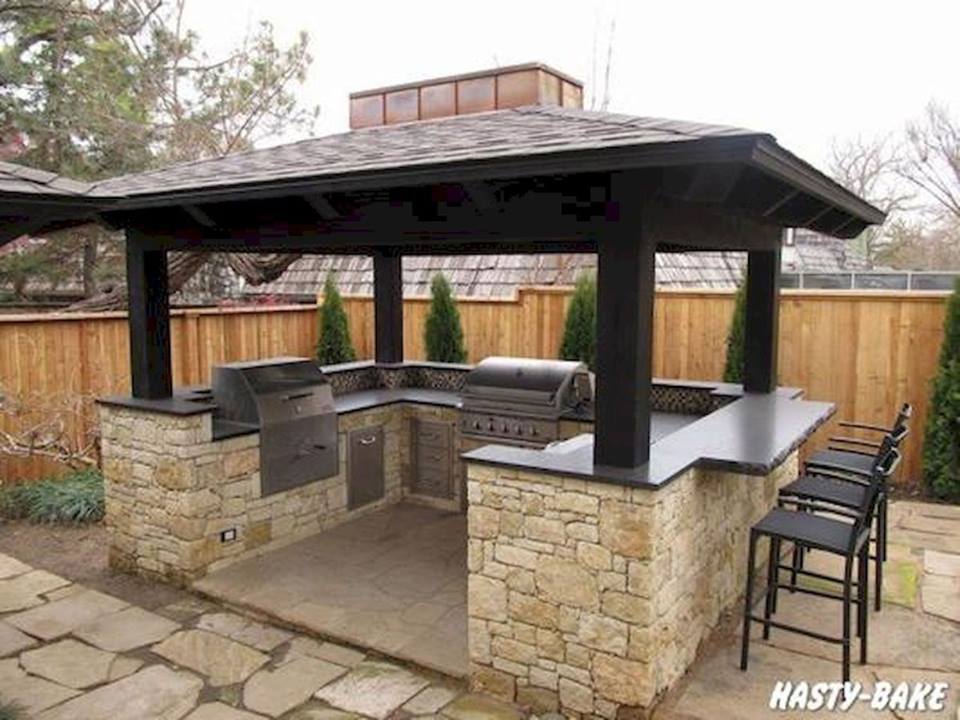 A giant outdoor kitchen to accommodate the whole family
Here is an outdoor kitchen model to make yourself or to have a craftsman in your region make to make a large outdoor kitchen that can accommodate up to 12 guests on average, taking inspiration from the model in the photo below .
This covered summer kitchen with grill is made up of stones and wood, as well as a pizza oven and a grill for easy grilling as well as a very large worktop for your culinary preparations. the open air and let all your guests enjoy it.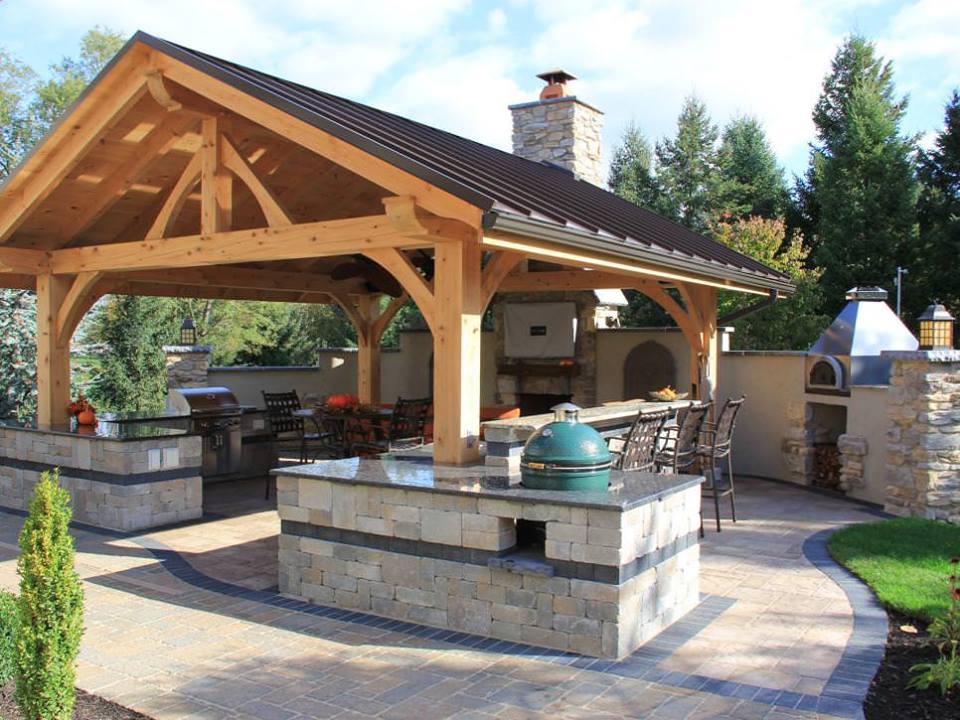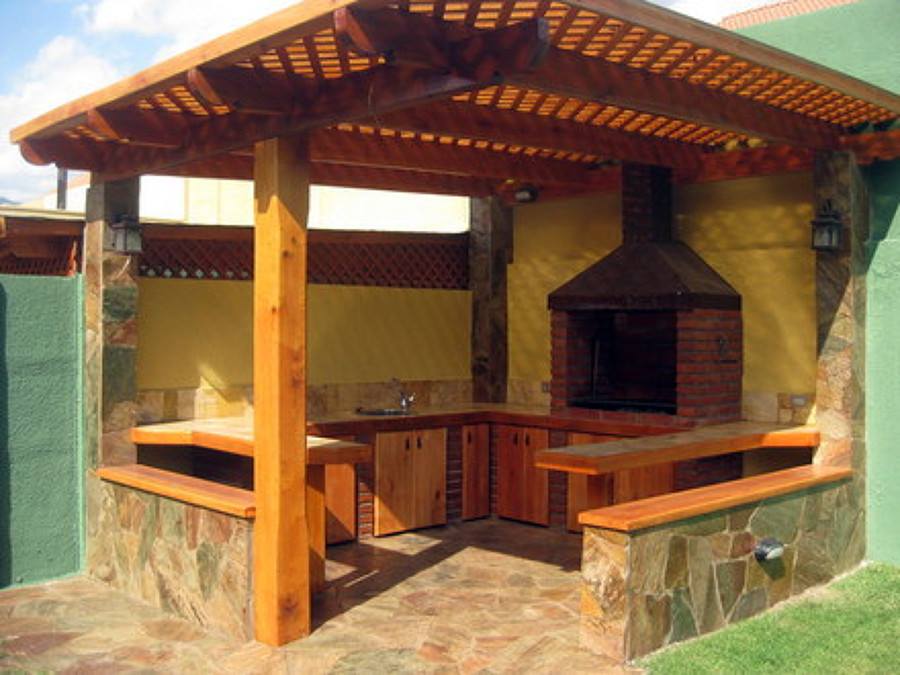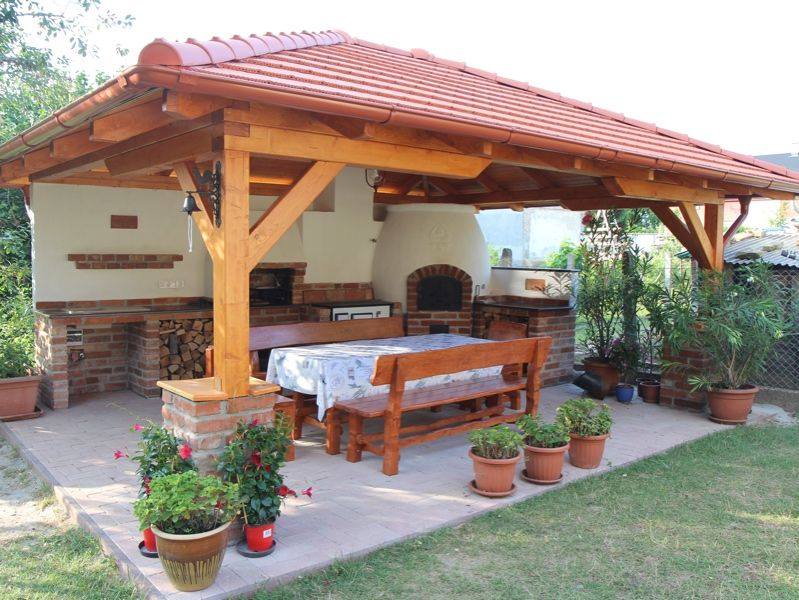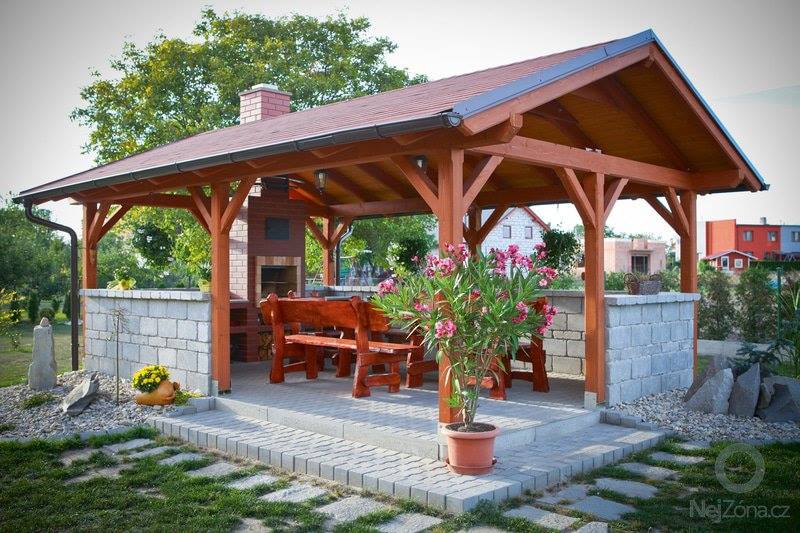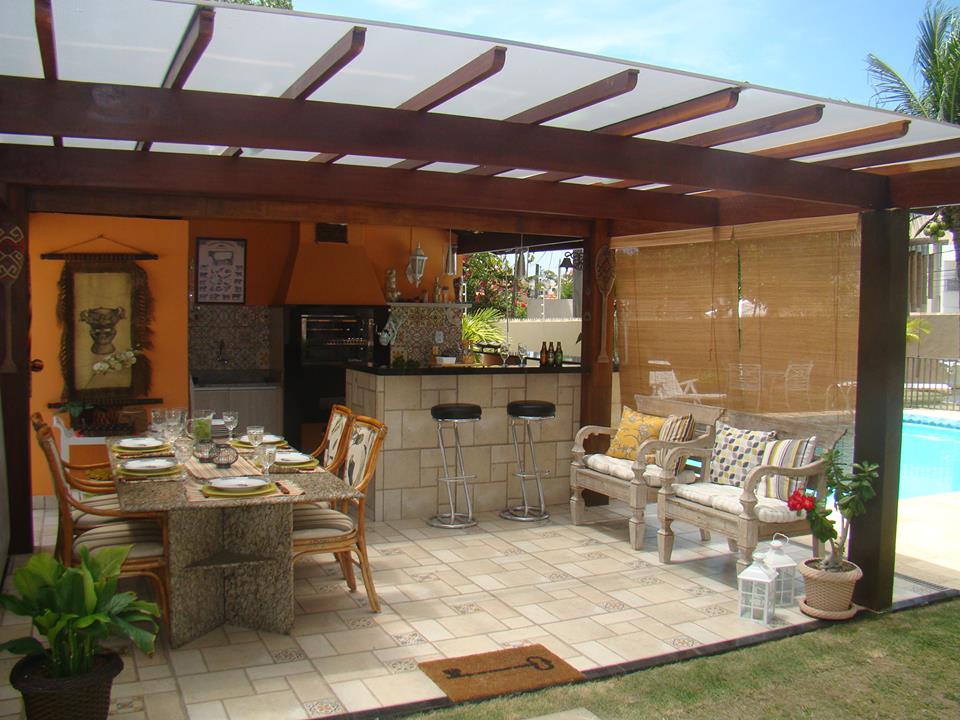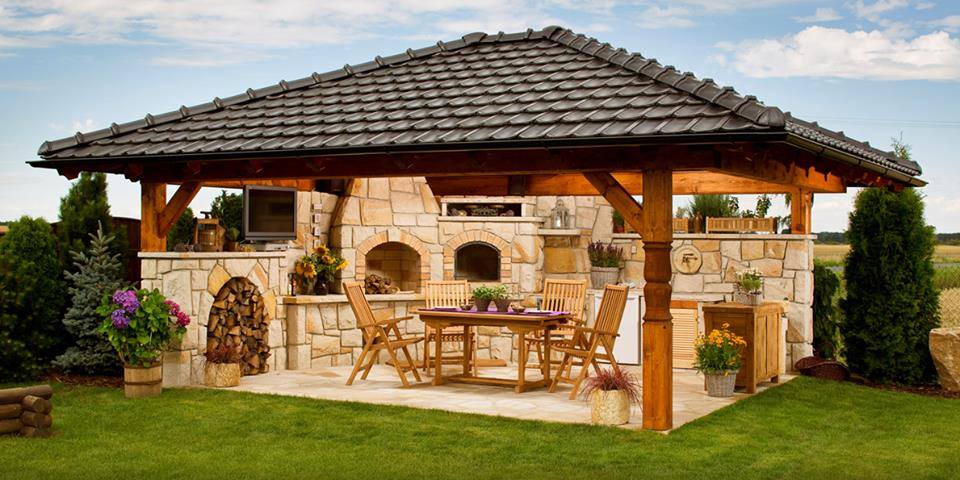 A luxury outdoor kitchen to accommodate everyone
Gather all your friends or family in this warm place by adopting this sophisticated rectangular-shaped outdoor kitchen model that can accommodate 6 seated guests.
A summer kitchen with lights and a roof to eat outside even in the evening or make unforgettable summer evenings in your garden.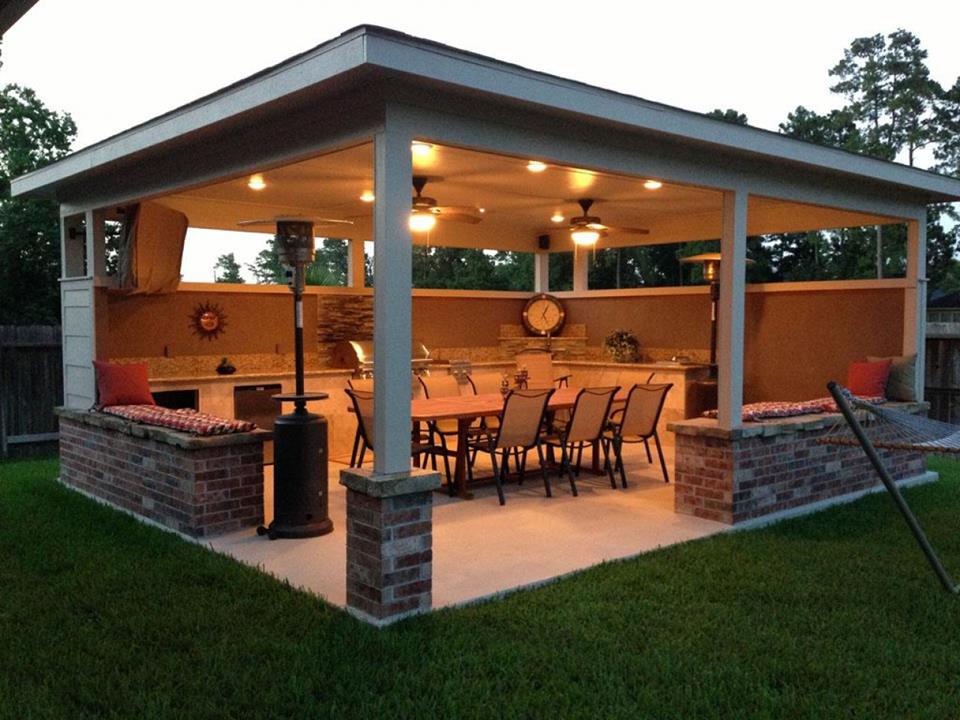 A summer kitchen model with wood, stones and a roof
There is also a bar area in this outdoor kitchen model where you can sit your guests on high chairs and serve them directly to watch the aperitif outside and a central place to make a garden furniture with a table. bass and chairs to enjoy what you have prepared in the grill or in the oven for dinner.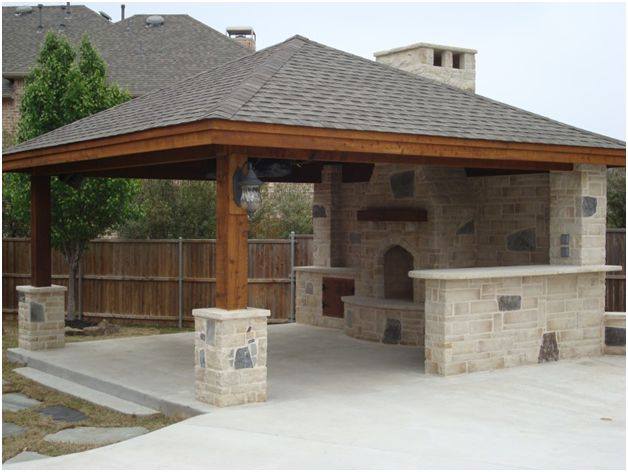 Here is a covered garden furniture for brunch
With a table and 4 chairs for dining or having breakfast outside and also a garden seating area to easily drink tea or coffee.
You can prepare cold dishes and bring them to your guests who will be comfortably seated in the fresh air at one of these tables.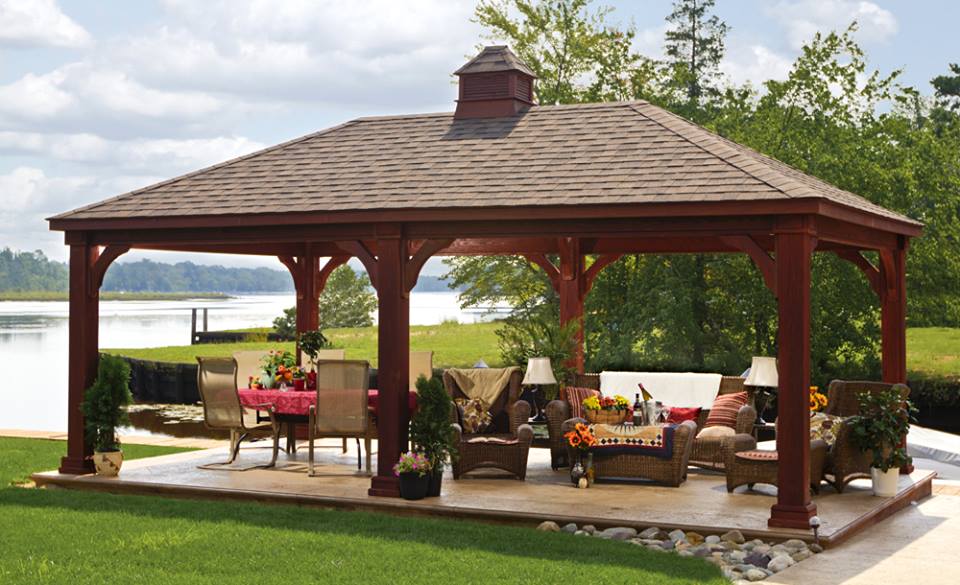 A summer kitchen to prepare good meals
With this summer kitchen you can both prepare good meals if you like to cook but also receive your guests for dinner directly in your outdoor kitchen.