Do you like viking tattoo and want to have it on your body? If so, then you've come to the best place. Indeed, this type of tattoo is becoming more and more popular for its great style, but also for the elegance it offers. But, it is not so easy to decide on the model, since there are several Viking tattoo designs. But, one of the most popular choices at the moment is the Viking wolf tattoo. In terms of beauty and artistry, there is no doubt that this masterpiece is an option that will live up to your expectations.
So, to make the best viking wolf tattoo, you need to use your imagination. On this point, you can count on our help to be of great use to you.
What is the meaning of the Viking wolf tattoo?
It is obvious that you are seduced by the great trend of this type of tattoo. While everyone gets a tattoo for personal reasons, this wolf art has many meanings.
You may not know it, but the wolf as an animal is endowed with great ferocity. In other words, it is a motif that refers to a great power. Such a pattern is of interest to anyone.
On the other hand, the Viking tattoo with the design of the wolf also signifies great endurance, but also incredible courage. For the brave and those who wish to have this character, there is therefore something to be interested in this tattoo motif.
Finally, this design also refers to fidelity, family and great protection. So there is really enough to get this pattern tattooed on the body.
For your inspiration, we invite you to discover some wolf tattoo ideas. Our collection has something to give you ideas.
1/ A work of art on the body
This wolf tattoo has absolutely everything to make you more alluring. It's a professional achievement.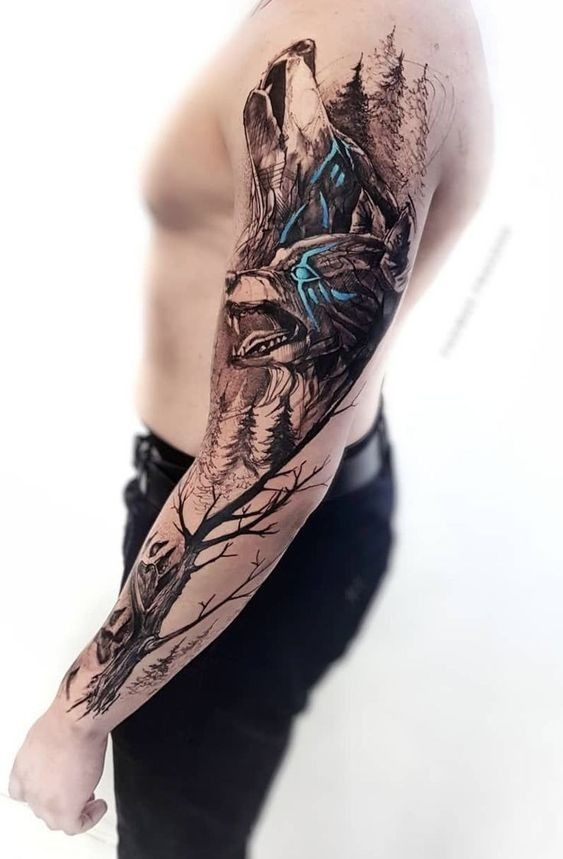 2/ Double-sided wolf
This is yet another viking wolf tattoo idea. Something to inspire you to offer you a unique work.
3/ The wolf in his jungle
Endowed with great creativity, this image of the wolf in its environment deserves a place on your body. Do it in a visible part of your body for more style.
4/ A unique work
No need to have a very black Viking tattoo to be very elegant. Even with light style, you will have a great charm. This idea is a good illustration.
5/ The wolf's jaw and claws
How about that idea on your chest? Isn't that alluring?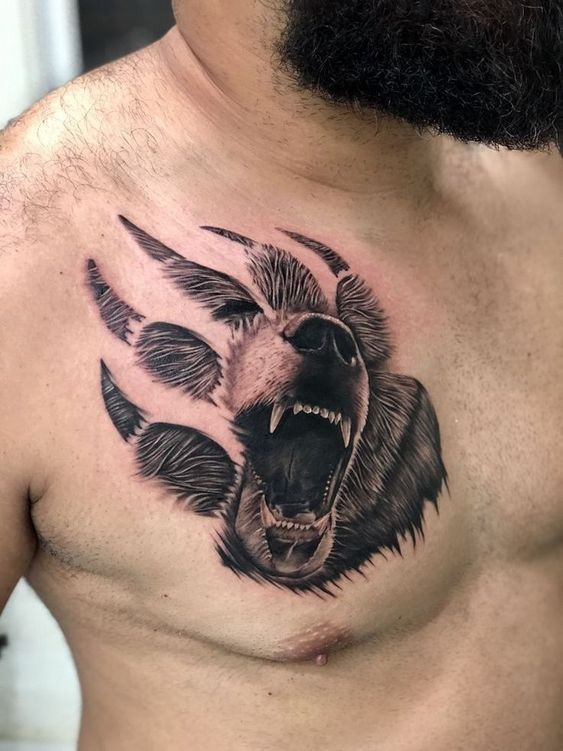 6/ The wolf with paint effect
This magnificent paint effect has something to seduce more than one. Light tattoo lovers will be happy.
7/ The wolf in the full moon
One of the periods of ferocity of the wolf is the full moon. This is a perfect inspiration for a tattoo.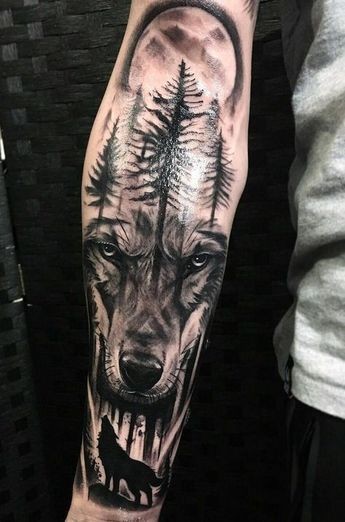 8/ Special Viking wolf
How about this Viking tattoo idea on your body. On your forearm wouldn't be a bad idea.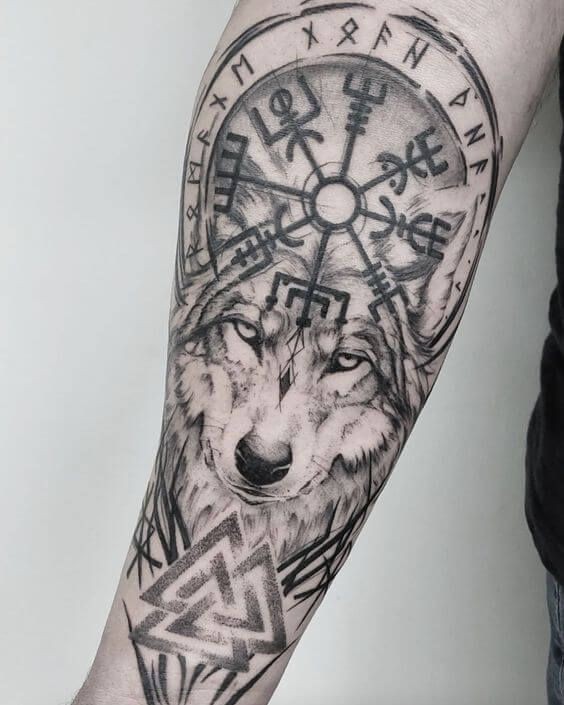 9/ Rabid wolf
When this animal is in full fury, this is what it gives! A wonderful idea for a tattoo isn't it?
10/ Fascinating style
Show simplicity and taste by opting for this tattoo.