Here are 30 models of summer kitchens to accommodate the whole family or all your friends to eat outside when the weather is nice, whether in summer or in winter for that matter.
You can choose one of these models to inspire you and make your custom outdoor kitchen in your patio, yard or garden. Most families love to have a grill or barbecue to grill vegetables or meat on sunny days and enjoy them with their guests.
You too can make your own convivial outdoor space by taking an example from one of these summer kitchen models that I found to make this article which will bring you inspiration and satisfaction.
An outdoor kitchen with grill and marble style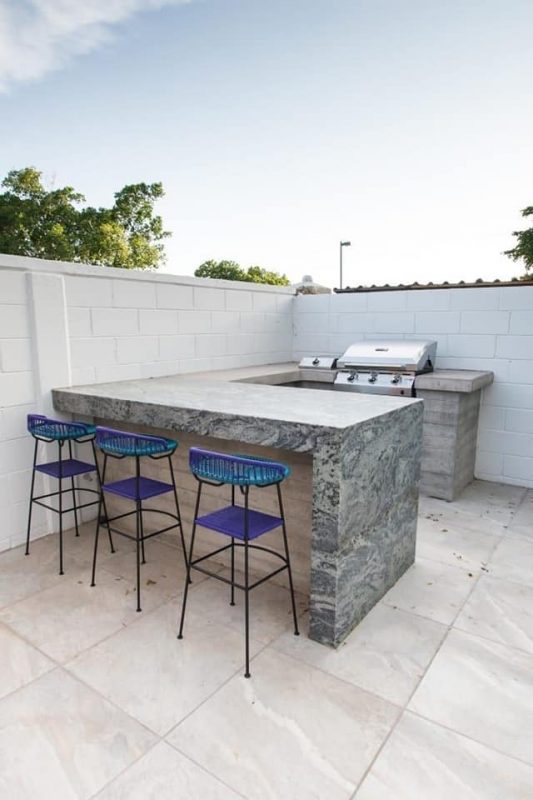 A model of a covered summer kitchen with a mini pergola
A mini wall-mounted summer kitchen to prepare good meals in the open air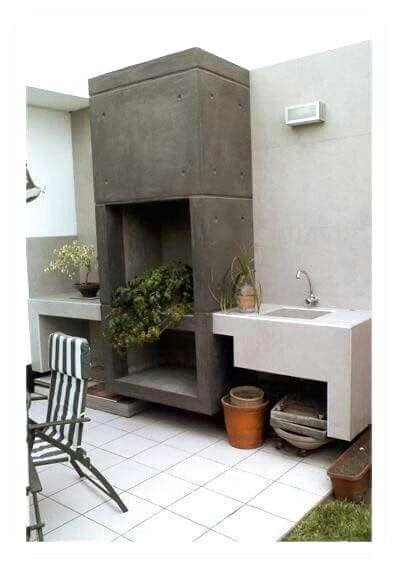 A corner grill for cooking outdoors when the weather is nice
An outdoor kitchen model with a wood-burning barbecue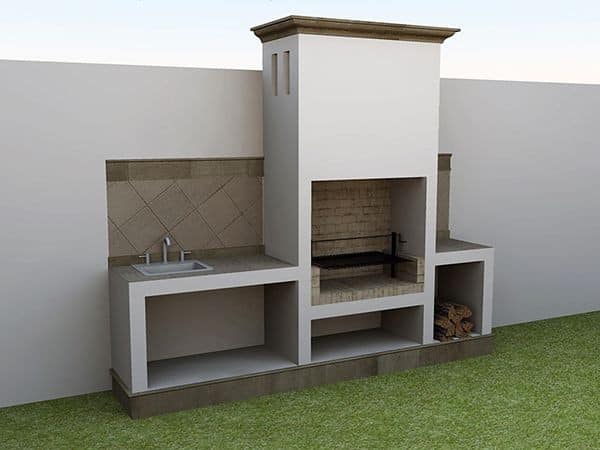 A corner summer kitchen with barbecue and sink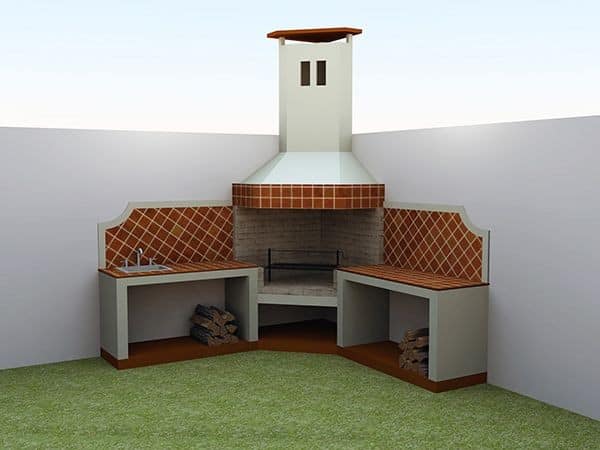 Another summer kitchen design for inspiration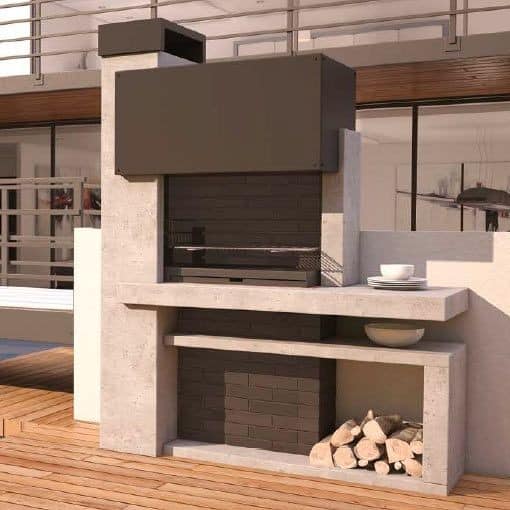 A corner outdoor kitchen model popular with families
This model is very popular because it has a very cute shape with its brick roof to protect from the rain as well as its two small chimneys to bring the fumes out of the grill area.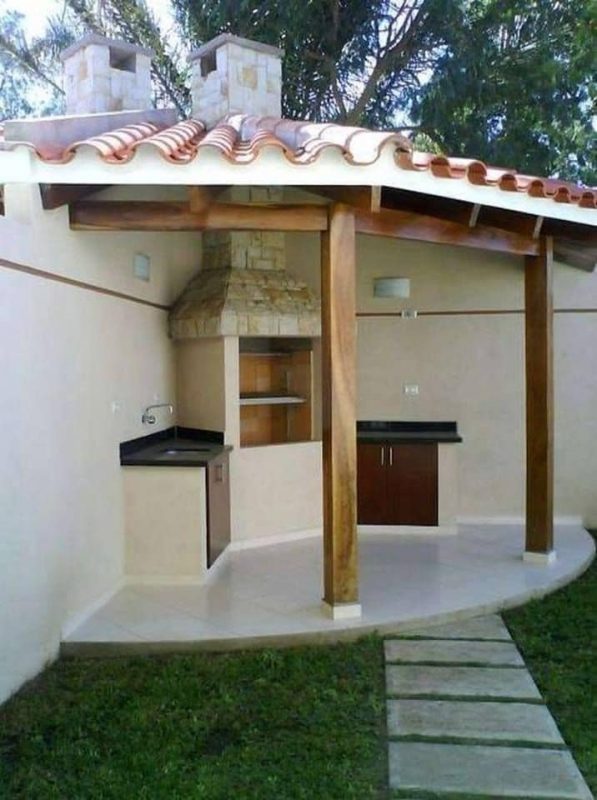 An outdoor kitchen integrated into a pergola
You can choose to take inspiration from this model if you already have a pergola and are planning to build an outdoor kitchen. The design of this model is trendy, modern and at the same time very practical because it contains a built-in table in which your guests can sit to be served directly from what you have prepared for them.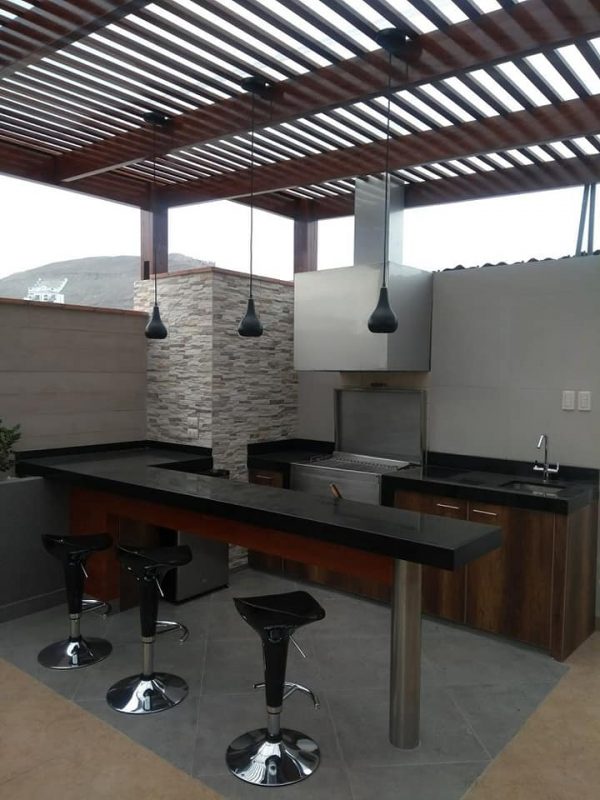 A summer kitchen on a stone wall with an integrated hood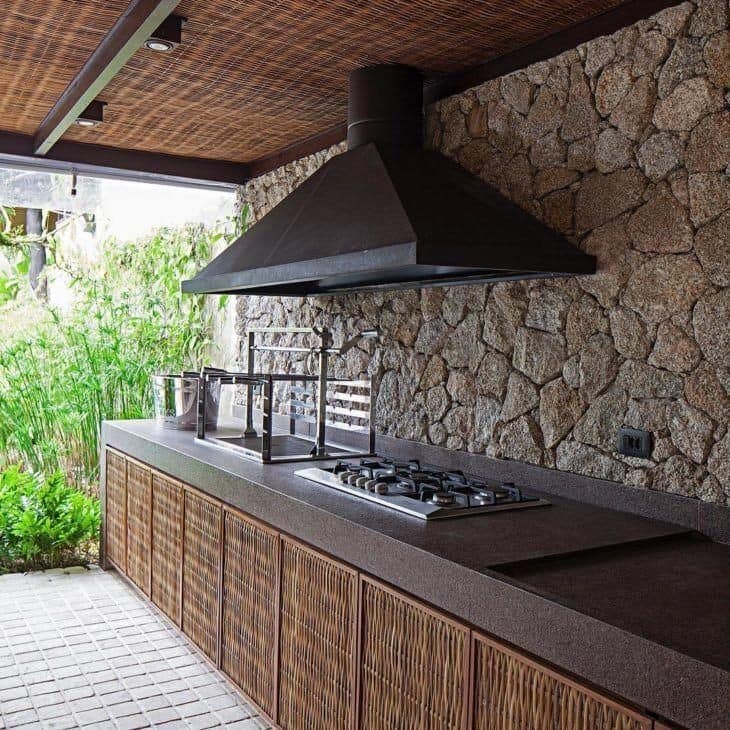 A very small outdoor kitchen in painted brick style stones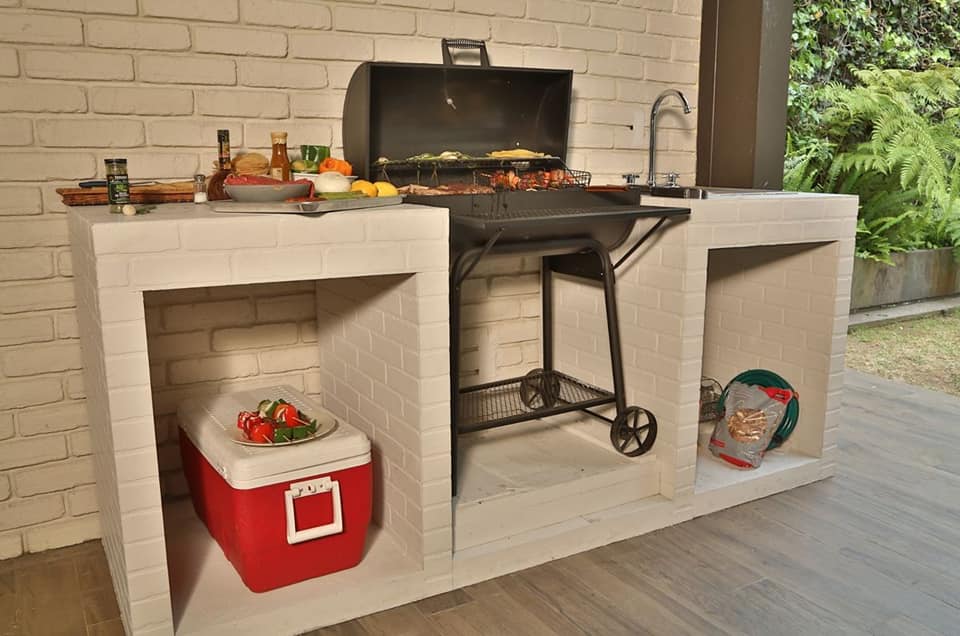 A summer kitchen in stone and brick style with a large integrated hood
An outdoor kitchen model with wooden roof and wall with tiles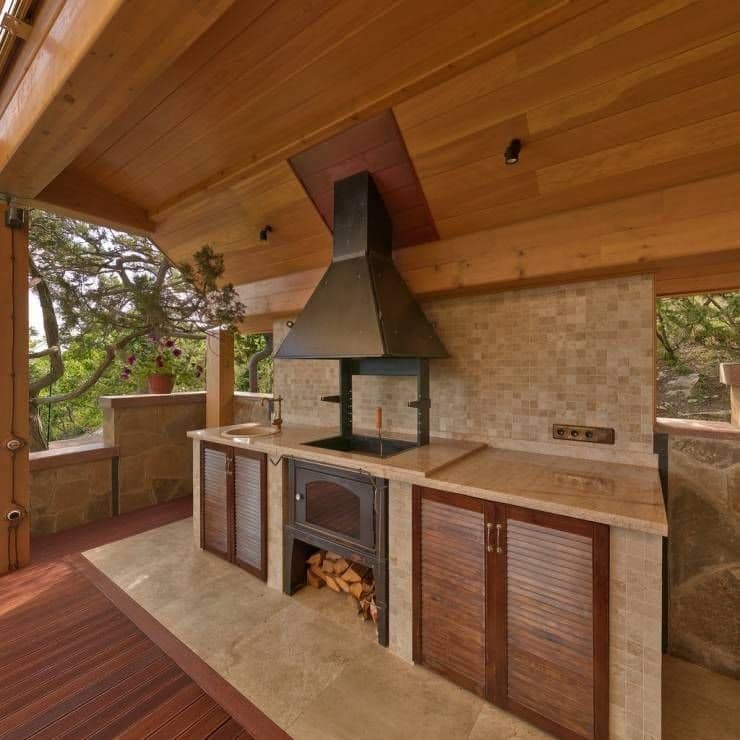 An outdoor kitchen in brick and integrated fireplace
A very small summer kitchen with a roof and a small fireplace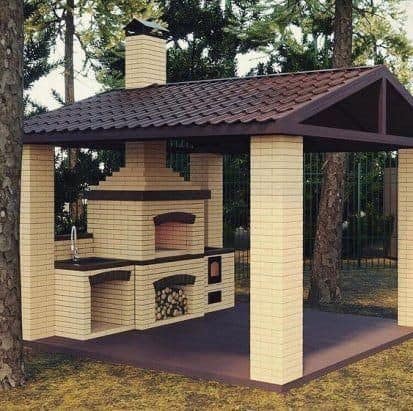 A stone outdoor table for cooking cold dishes and eating directly outside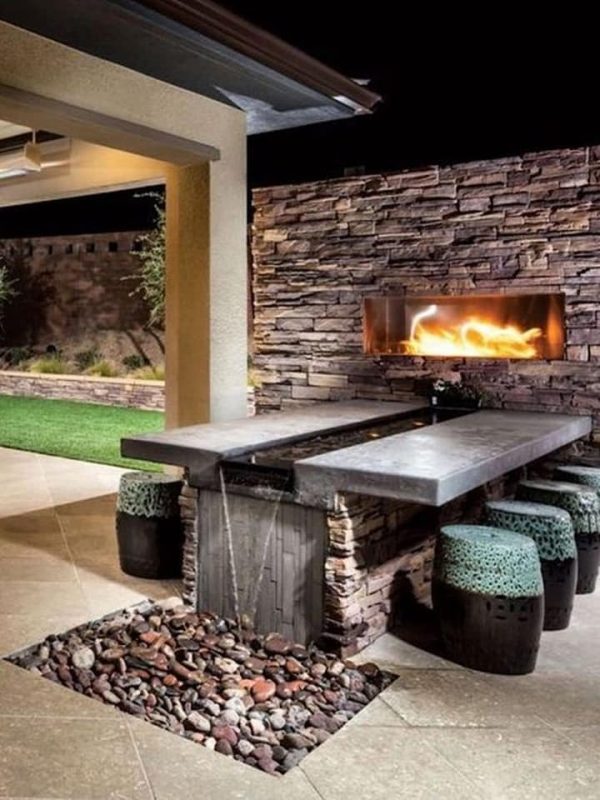 Another summer kitchen design that may inspire you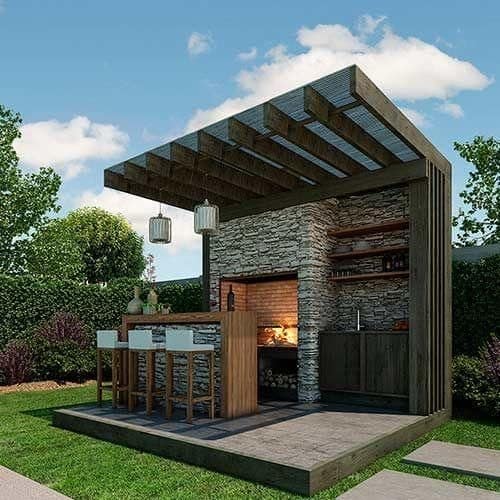 A beautiful outdoor kitchen with a table, chairs and a wooden roof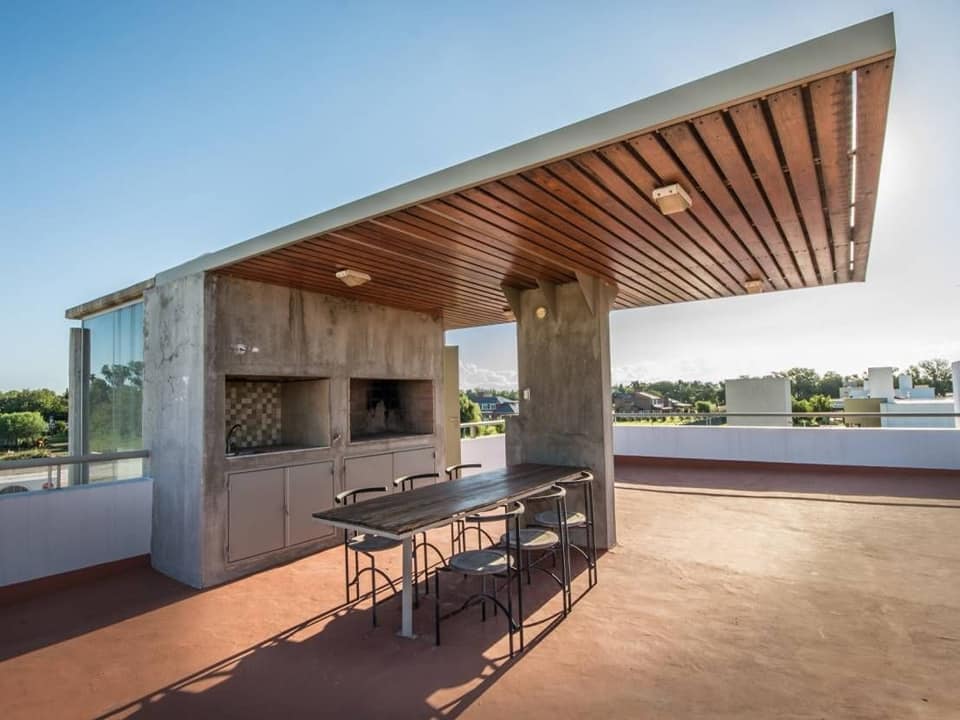 An outdoor kitchen with a white painted brick grill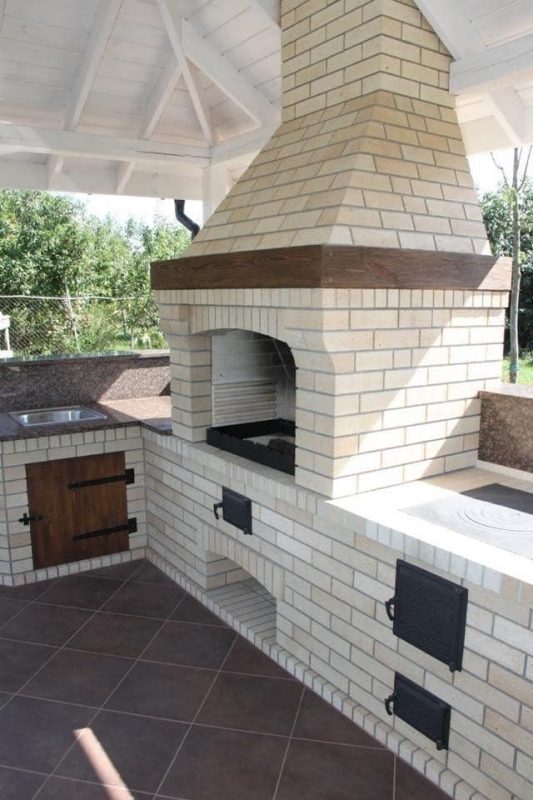 A closed summer kitchen for houses exposed to the wind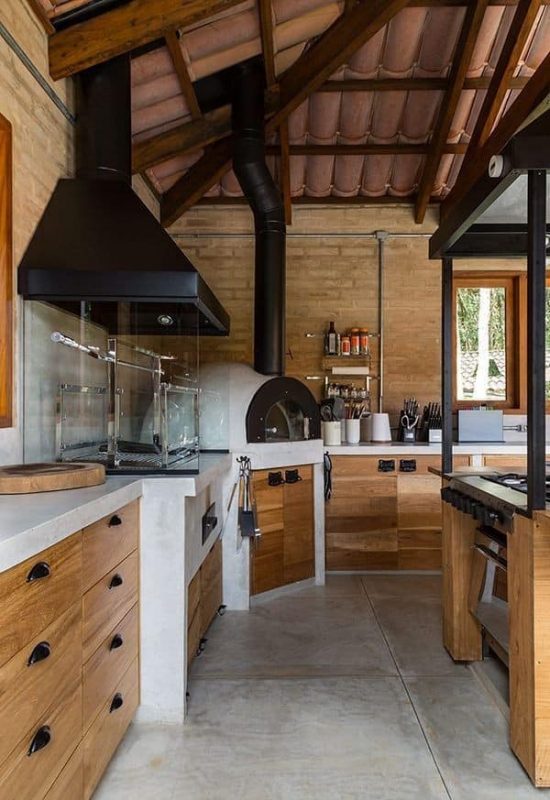 A modern and trendy summer kitchen design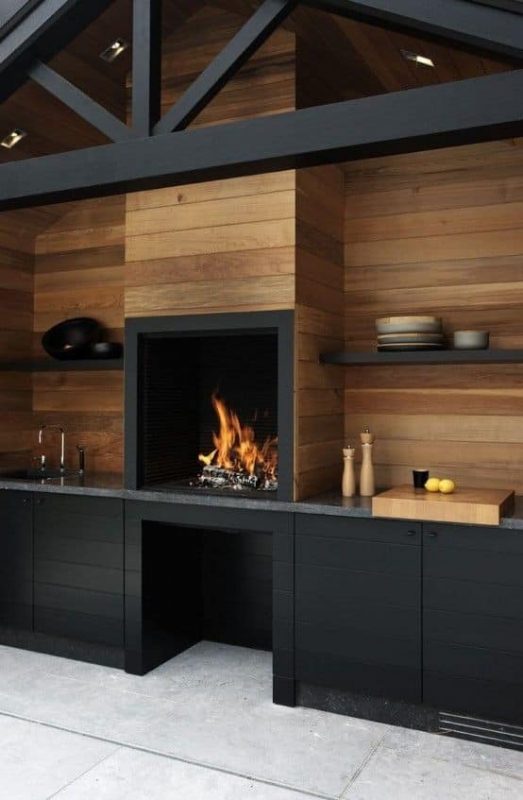 An outdoor kitchen with modern wood and gray design
An outdoor kitchen in stone and concrete for grilling
An outdoor kitchen with a light marble style
An outdoor kitchen with black barbecue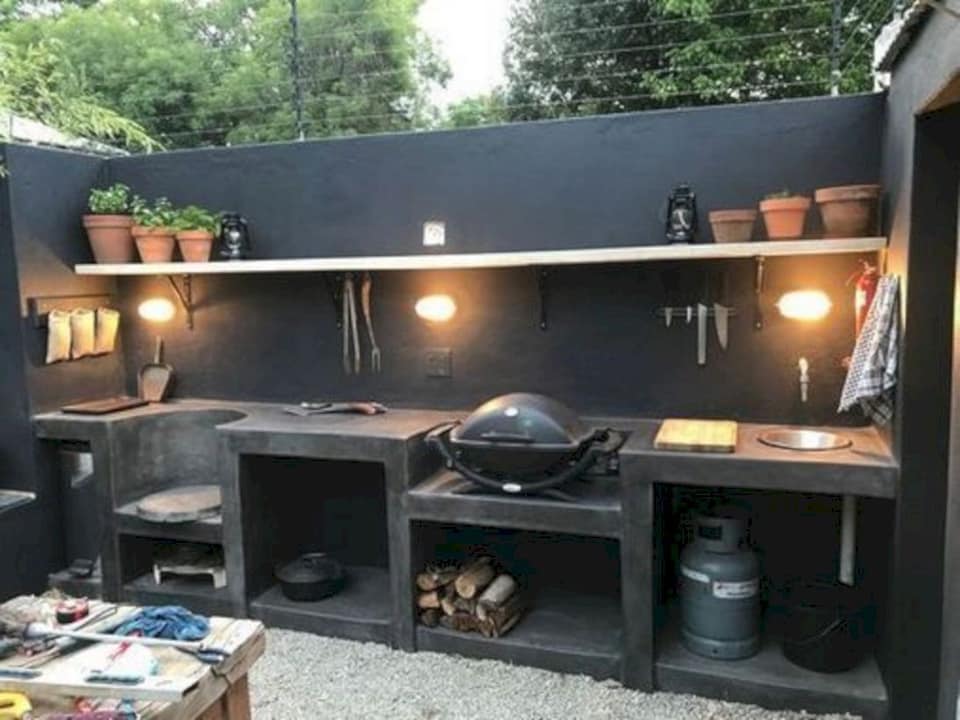 A black and gray outdoor kitchen with stones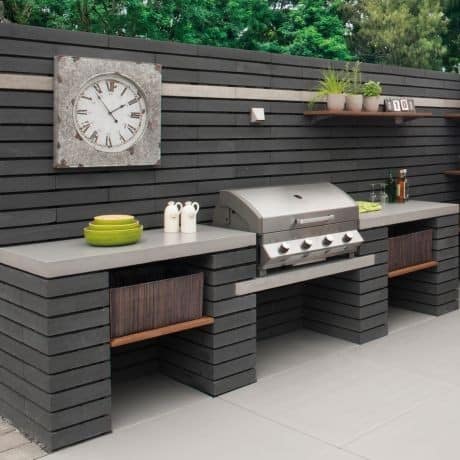 A large outdoor kitchen with pergola and stone table
A gray and black outdoor kitchen with stones and a wood-burning oven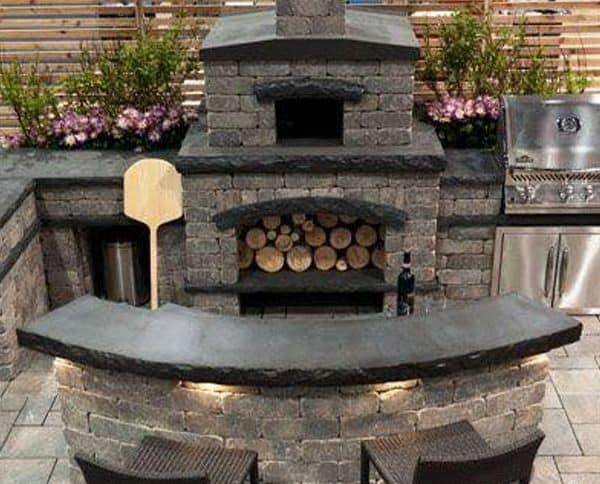 A minimalist outdoor kitchen model with a pergola style roof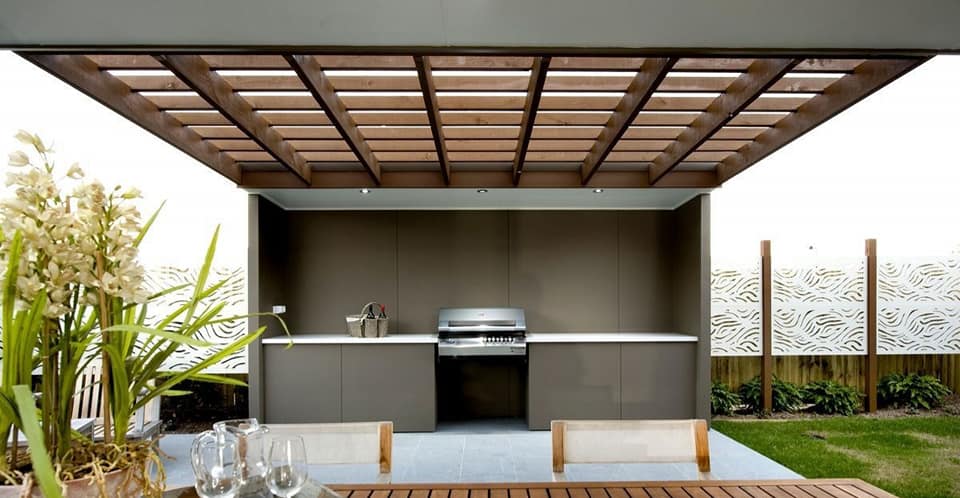 A modern closed outdoor kitchen with a stone roof and texture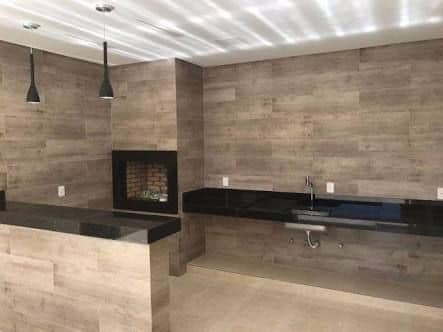 If you've made it this far you can share to save the article by sharing the article address on your Facebook wall, in a group or forum, or by simply saving one of the ideas you liked on Pinterest.