Hello girls, I have come up with 30 great ideas for sorting and storing children's toys in practical and organized ways that you might want to adopt in your home too. With these ideas you will be able to simply save space by having toys tidy and easily accessible, whether for small cars, soft toys, or storage boxes that your child needs to easily access on a daily basis.
A storage for cuddly toys in the form of hanging shelves
With this style of vertical storage you will not only be able to create practical storage in your little girl or boy, but also create a decorative element in its own right by having all the cutest plush toys you bought him visible for all time. the room.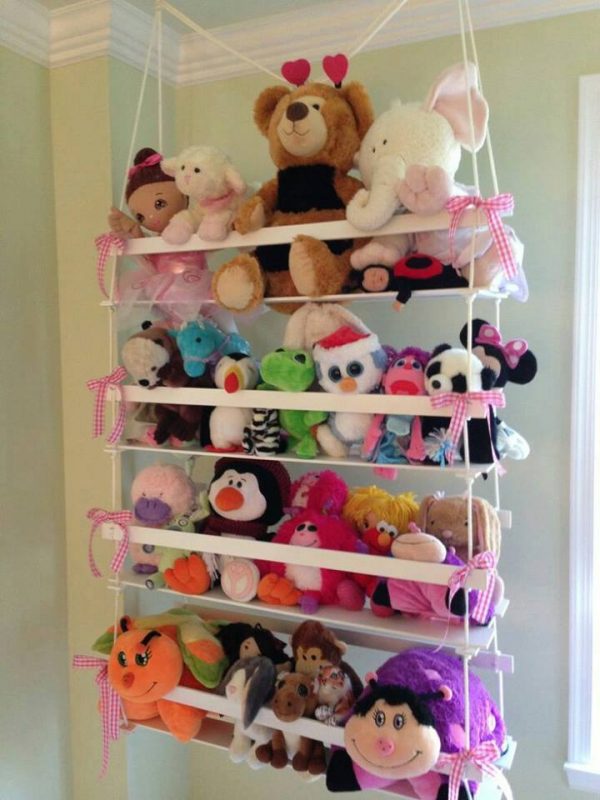 A toy storage cabinet with boxes
Certainly one of the most beautiful and more practically storage for children's room with these boxes that can directly accommodate your child's toys or also small boxes of all kinds to access the toys that your child may need on a daily basis for have fun and then put them away easily.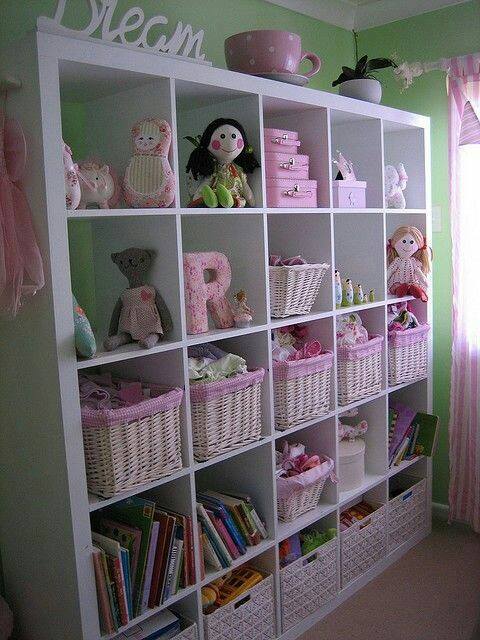 A small car wall storage for a child's room
What could be nicer when you are a child and you are lucky enough to have a nice collection of small cars to be able to access it easily by seeing at a glance all your favorite models hanging on the wall vertically in a kid's toy storage wall shelf that can also be used to store other small toys.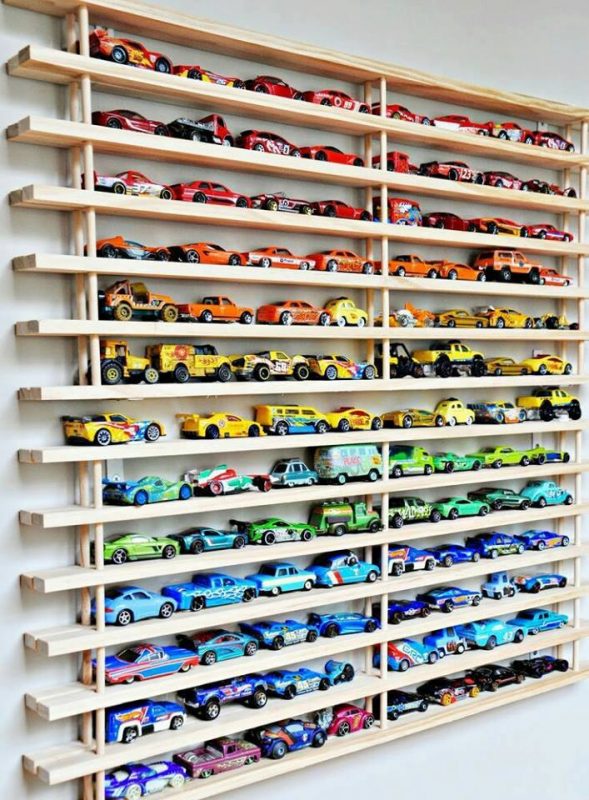 Storage for stuffed animals and baskets
Here is a nice way to store the soft toys of the little ones in the house by hanging them on the wall in this way and next to you can add hanging baskets on the wall to create a fun game to make your children want to do it. from the moment of storage a fun moment by having fun throwing their toys directly into the baskets until there is nothing left on the floor. So your children will certainly be very good at basquet and throwing when they get older.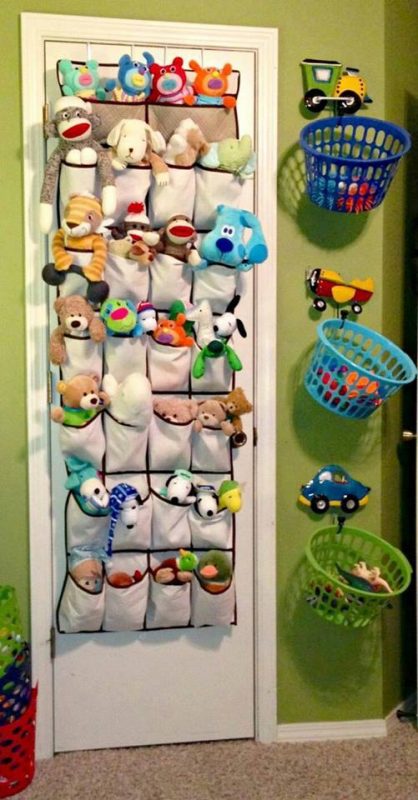 Small planters hanging on the wall
If you have unused planters in your garden and you don't know what to do with them, you can make small wall storage baskets like in the photo to store soft toys by placing them vertically against the wall.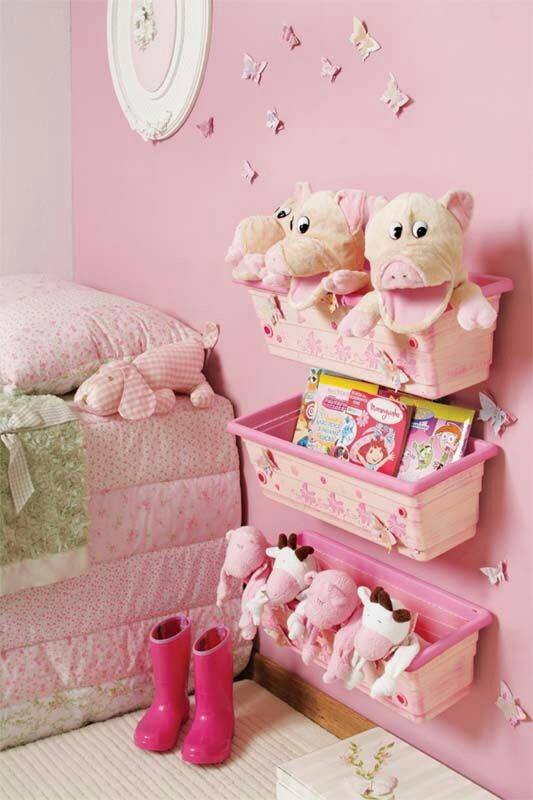 Practical storage for all the soft toys
You don't know what to do with all those teddy bears and soft toys that hang around your child's room every day? Why not organize them this way by creating a storage frame with elastic bands for easy access and an open top so you can throw them on top and practice making great throws while tidying up the bedroom.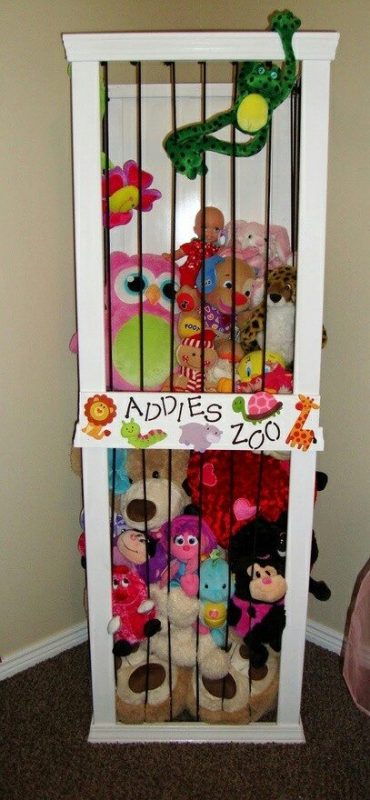 A small corner wall storage for toys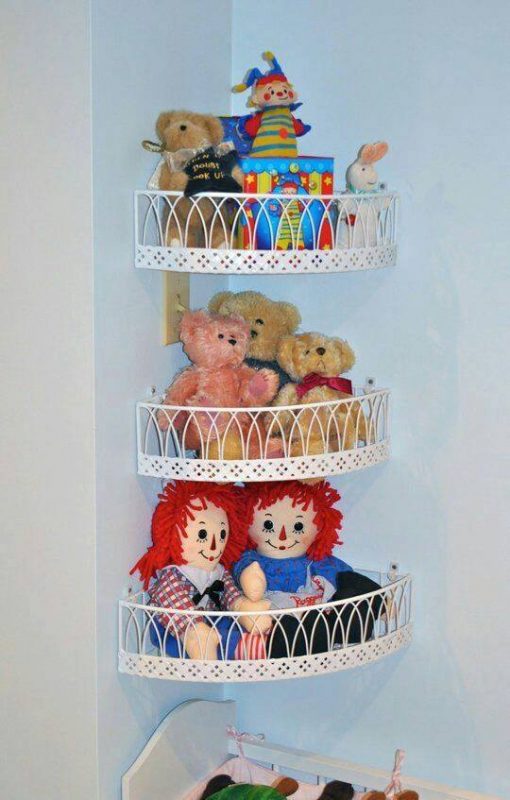 Baskets hanging on the wall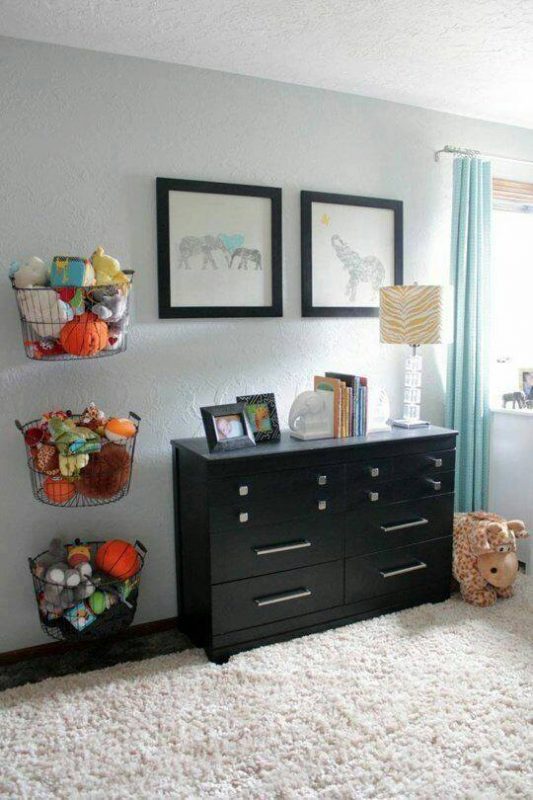 A hanging shelf for teddy bears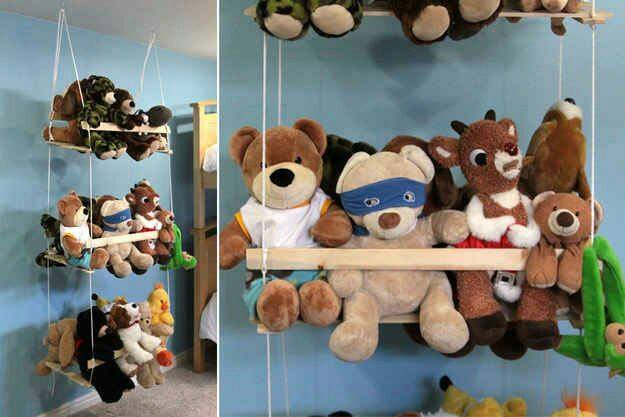 A hammock to store all the soft toys
A lint storage hanging wall shelf