To increase the quality of their foodmany people do not hesitate to grow their own fruits and vegetables. This practice, which may appear complicated for many of us, can be facilitated by knowing many tips. Indeed, everyone is able to cultivate at home without necessarily having a green thumb. However, some conditions must be met to perform this task, we explain everything to you in today's article!
The first reason pushing us not to take the plunge, may be for lack of space. Indeed, people living in apartments do not have a garden and therefore, a priori, no land to cultivate. However, if this apartment has a balcony of at least medium size, it is possible to store planters or pots there. Some of these containers, particularly the high planters, have been designed to facilitate the cultivation of certain plants, even with little space available.
1. Germinate Pepper Seeds
Nothing could be simpler than growing pepper seeds… in a pepper itself! After cutting and consuming its flesh, you can fill half of the pepper with potting soil, making sure that the seeds of the pepper have remained at the bottom. Water it moderately and within a few weeks vigorous young thumbs will appear on your vegetable!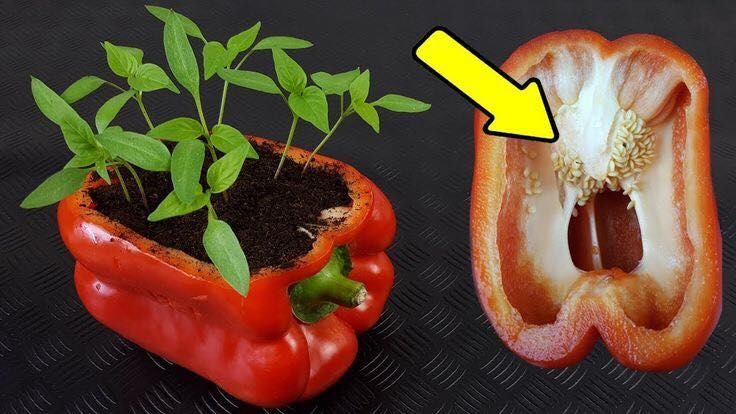 2. Plantations in egg boxes
This image shows that you have the possibility of ripening your onions thanks to egg boxes. Indeed, this material which retains humidity, guarantees a permanent supply of water to the plant. In addition, depending on the size of the onion, the one may perfectly fit in the egg compartments.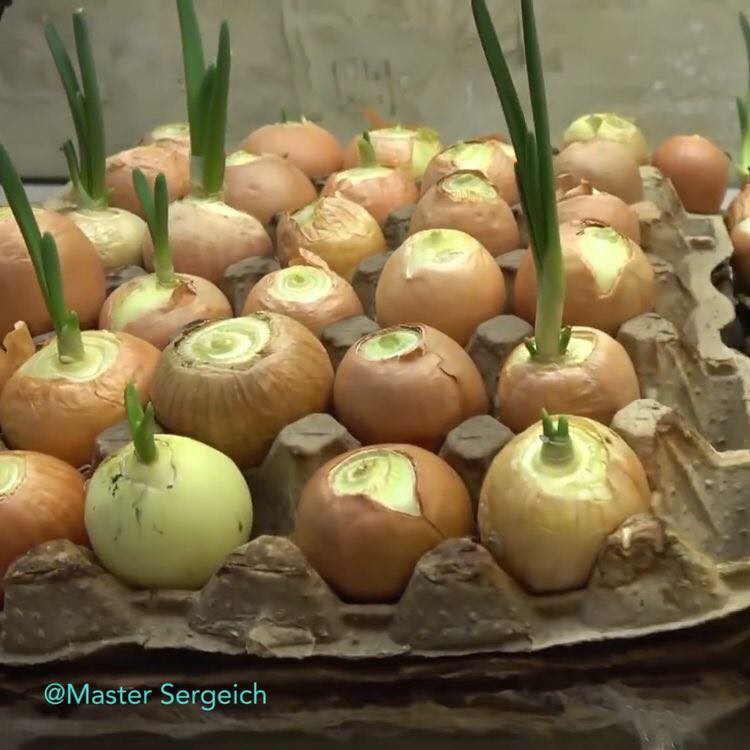 3. Everyone's involvement
Who said growing plants couldn't be playful ? For your children to help you in this task, you can decorate the supports of your plantations in a fun way. Here, a child is preparing a crop of onions. For the rest, it's the plants growing inside that do all the work, including taking up space in the bottle.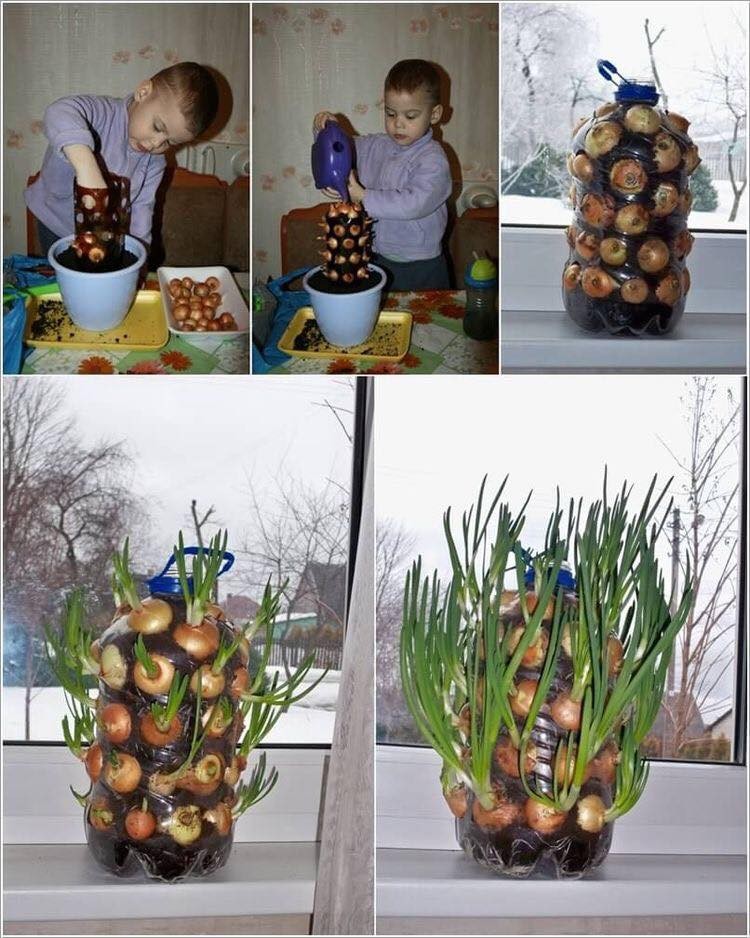 4. Grow without soil
This snapshot also shows that it is possible tocombine design and culture using pebbles instead of soil, for plants that do not require significant nutrient inputs. The choice of a glass container also makes it possible to visualize the roots growing and to note their evolution over the days.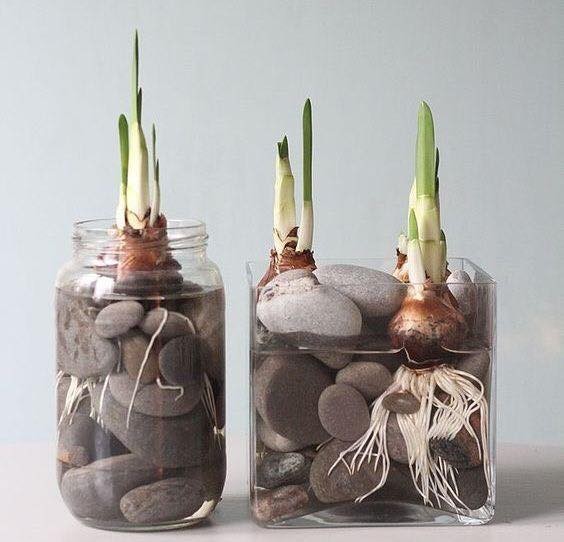 5. Take the time
It's necessary devote time to planting. Not just at the start, but throughout the process. People who, in addition to working outside their home, must also make time for the various means of transport to get there, have little time once they return home. Cultivate your home will increase your rigor skills. The photo below shows us herbs that have come to life inside a tin can. The person behind this creation is a good example ofpersonal investment.
6. Easy-care plantations
Devices designed using plastic bottles make it possible not to water the plantations every day. You fill the device with water and it will take several days to drain, allowing the plant to be watered continuously and in small amounts. Also depending on the species of plant chosen, it will not necessarily be time-consuming due to its low water requirements. Let yourself be tempted and start growing!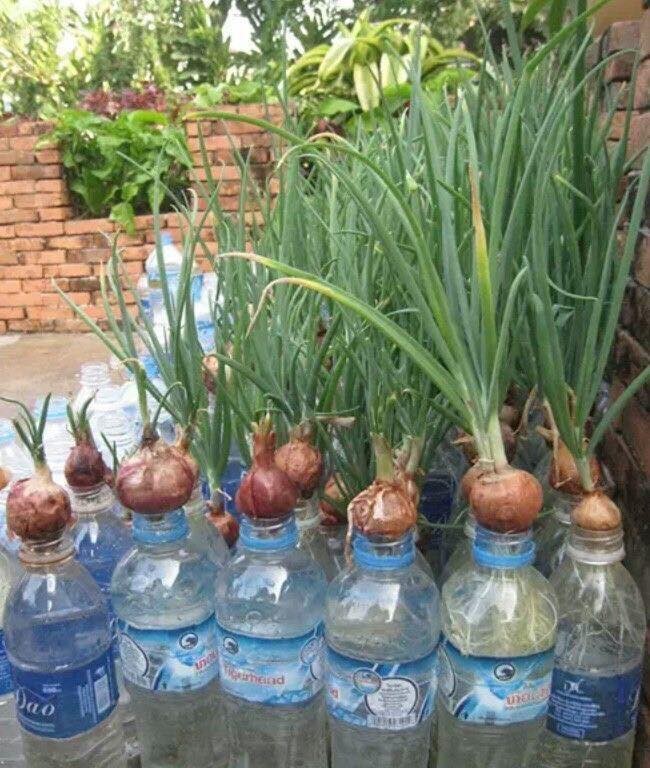 Other ideas are waiting for you: