The more we advance in time, the more mindsets are changing. Indeed it is now easier to reuse objects from the recovery rather than buying a new product. At the area of reuse to give a second life, many people test the experience.
It is therefore becoming common to see flowering in the gardens and interiors of useful, original creations and made with recycled materials. So we're going to help you find inspiration to fill your days.
1. A wood and cinder block bench
Here is a combination of two extremely strong materials. The concrete blocks were gathered and arranged so as to model the structure of the bench. Wooden beams as a backrest and seat and you're done. All you have to do is add a few cushions to make everything comfortable and here is a great outdoor space.
2. An extra sink
Ideal for outdoor meals with friends or family, this sink was made with wooden pallets. No more constant trips to the kitchen to wash the dishes. Simple but effective.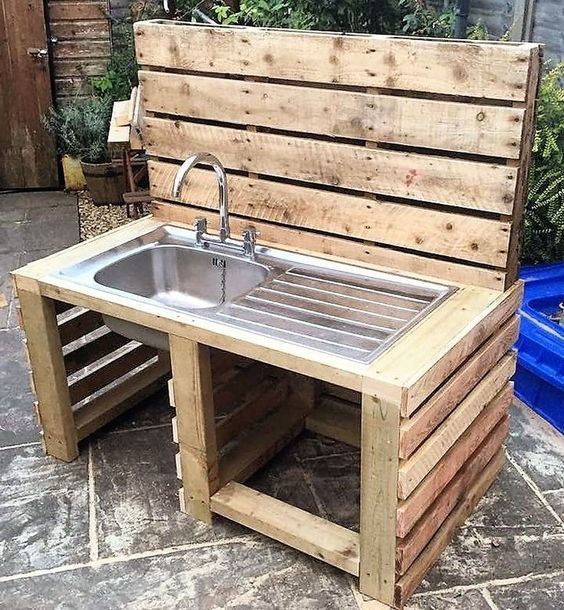 3. Storage for garden tools
We see in the following photo that the tools have been stored in pieces of PVC tubing. The diameter makes it possible to perfectly accommodate the handles of the tools. Each tool is therefore tidy and space is saved.
4. An original creation
This creation made by a soda lover comes out of the banality. This aluminum can throne gives a special charm to the room. It will amaze your guests.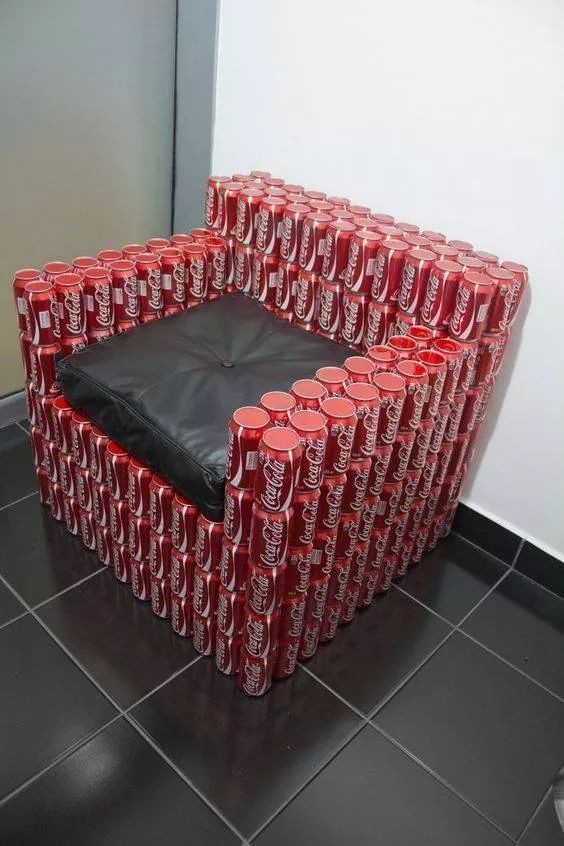 5. A wooden pallet garden furniture
The essential wooden pallet garden furniture remains a star in the field of homemade. It has a very interesting manufacturing cost compared to a classic garden furniture. Once painted and adorned with a few cushions, you can fully enjoy its tranquility.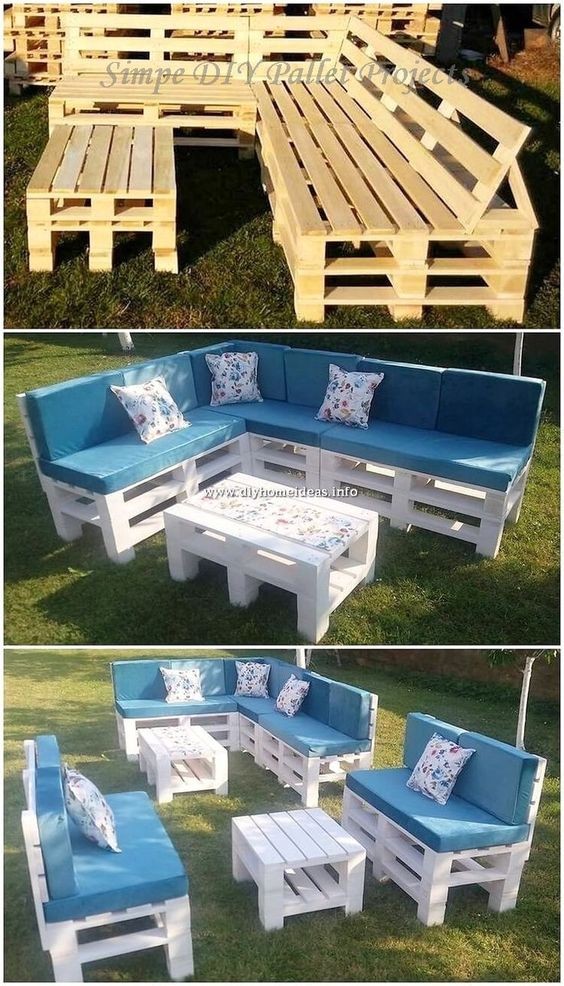 Some additional ideas