It's true that all this plastic that ends up in the trash is a disaster for the planet!
So like me, you will love these 4 washable and reusable ecological sponges.
With these natural sponges, you will really and easily reduce your daily waste.
Not to mention the overwrap and items made from petroleum …
so here's 4 natural, DIY and zero waste alternatives to replace synthetic sponges when doing the dishes. Look :
1. The tawashi sponge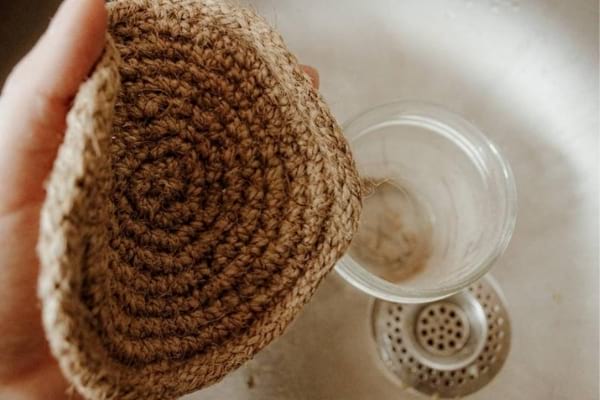 If you are already a little aware of zero waste, you surely know Tawashi weaving.
It is a technique that comes from Japan.
This involves recycling fibers, including old tights, jeans or acrylic wool.
Then we weave them by hand or with a hook or needles.
We show you how to do it here with this easy tutorial.
A good way to combine recovery and natural cleaning.
In addition, you can give the washable tawashi sponge the size and thickness you want.
Don't want to make it? Find ready-made ones here.
Once it is woven, we pass it in the machine to sanitize it. Now she's ready to clean the dishes!
Advantages :
– Ultra resistant: lasts 10 times longer than a normal sponge
– Easy to manufacture
– Does not decompose
– Can be recycled depending on the fiber chosen for manufacturing
– Machine pass
The inconvenients :
– Long drying
– May be less abrasive
– Less absorbent
2. The microfiber sponge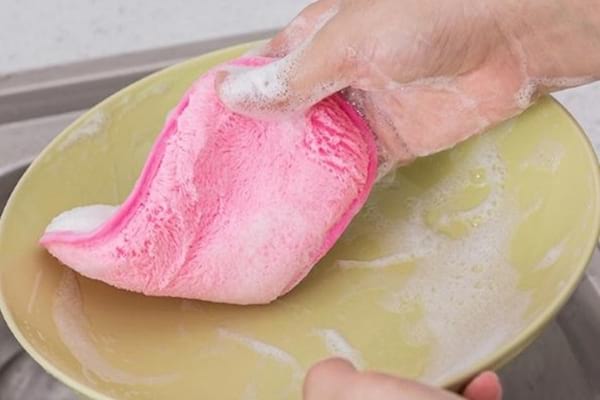 Microfiber sponge is the one that most resembles a classic sponge in its shape.
It is durable since it can be used for almost 1 year without crumbling.
There are even some with a soft side and a slightly more abrasive side.
It is perfect for even the dirtiest dishes.
And if the pan is a bit burnt, soak it before a few hours in soapy water, a sponge, and presto! That's it.
You can even machine it regularly.
Advantages :
– Durability
– Gentle on fragile dishes: does not scratch
– Recyclable
– Machine pass
The inconvenients :
– Not abrasive enough
– Composition of the microfiber to be checked
3. The loofah sponge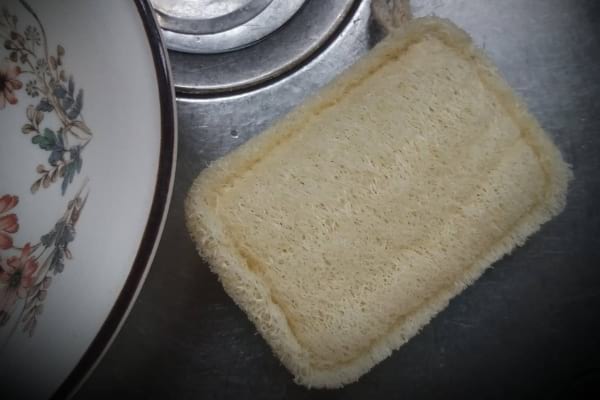 If you read us regularly, you already know the loofah (or lufa) sponge.
We even taught you how to grow them here!
It is a kind of squash which gives a very spongy fruit and which is used as a sponge.
It is 100% natural and 100% recyclable.
The loofah sponge is perfect for washing dishes because it is quite abrasive.
Rinse it well after each use and dry it well.
Its fibers being well ventilated, it dries quickly without risk of mold.
It can even be used for the body. In short, it will find its place in all the rooms of the house!
Advantages :
– Biodegradable / compostable
– natural
– Abrasive
The inconvenients :
– Not very absorbent
– Must air dry
4. The dish brush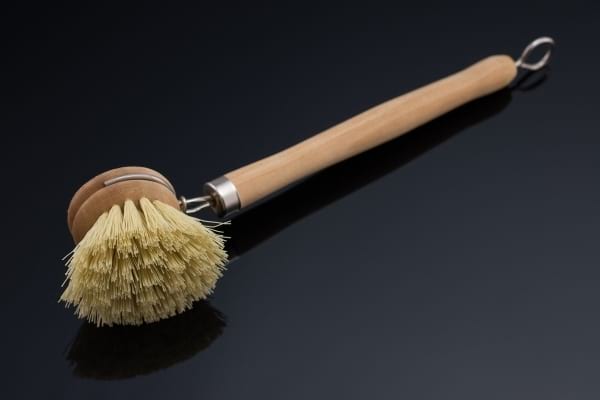 Back to the accessories of our grandmothers.
The dish brush is made of a wooden handle and naturally scraping fibers.
It's perfect for loosening dirt from dishes without getting your hands dirty.
After each use, hang it up to dry.
I love this brush model, because you can change the heads when they are damaged.
Advantages :
– Cleans stuck-on food well
– Avoid putting your hands in the water
– Natural and biodegradable
– The heads are interchangeable
The inconvenients :
– The wooden handle requires maintenance
Why replace synthetic sponges?
Most of our typical « gratounette » sponges are made up of two parts.
A yellow foam part made from petroleum-derived plastic resin (not to mention dyes).
An abrasive green part glued with a water-resistant, non-biodegradable glue.
This part releases tiny residues that pollute the soil and water.
In short, it is a small ecological bomb.
There are recycled sponges you tell me!
It is true, and it is already a good initiative to choose them.
However, recycling plastic is really energy intensive and polluting.
It is therefore to be avoided if you are in a 100% « green » approach.
Now that you know 4 alternatives to synthetic sponges, you have no more excuses not to use them.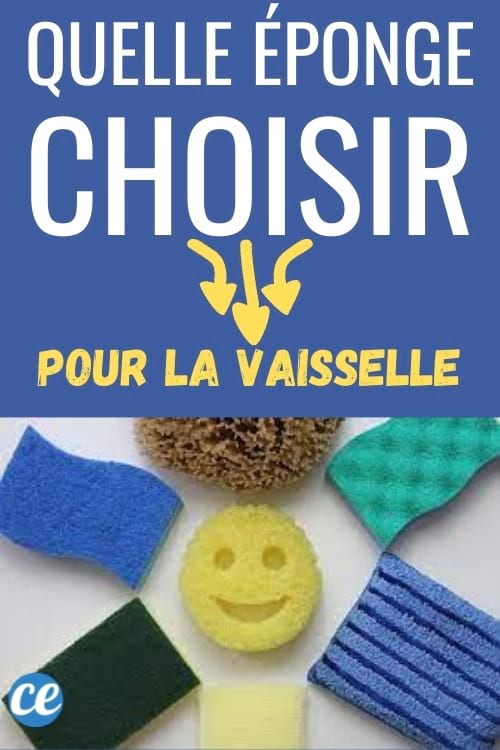 Your turn…
Have you tried these natural tips to replace classic sponges? Tell us in the comments if it worked for you. We can't wait to hear from you!
Do you like this trick ? Click here to save it on Pinterest or click here to share it with your friends on Facebook.
Also to discover: