Fortunately, it's easy to spruce up your toilets and give them a makeover.
You can transform your practices into a welcoming and pleasant space.
…but you will also impress your guests.
2. Modern Style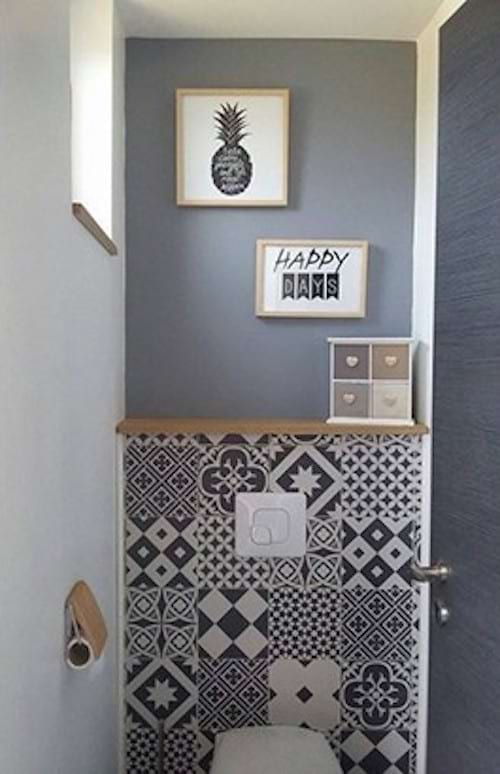 3. With a bookcase to save space at home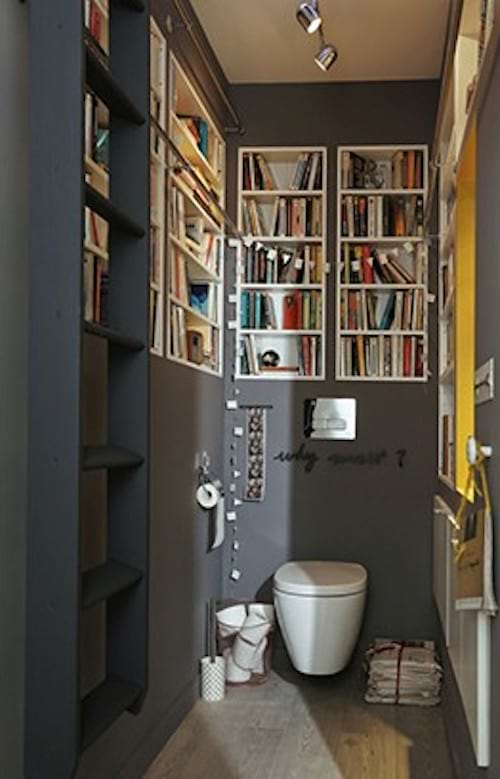 4. Believing yourself in the jungle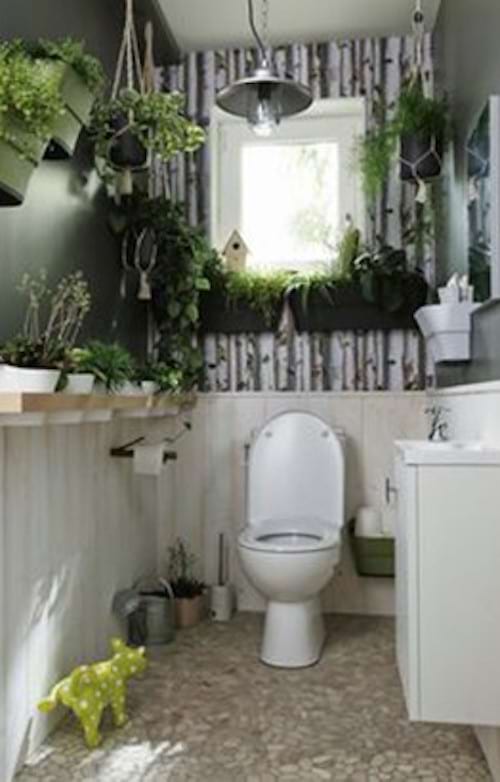 5. With black and white colors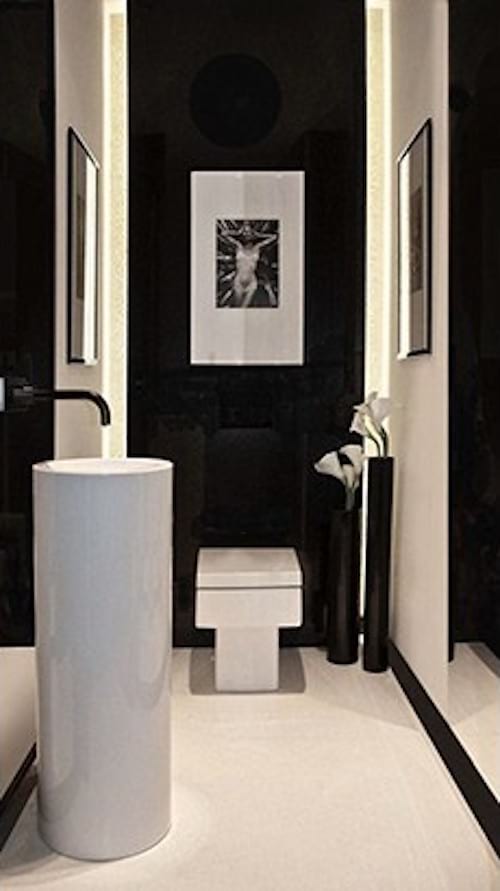 6. With a vintage style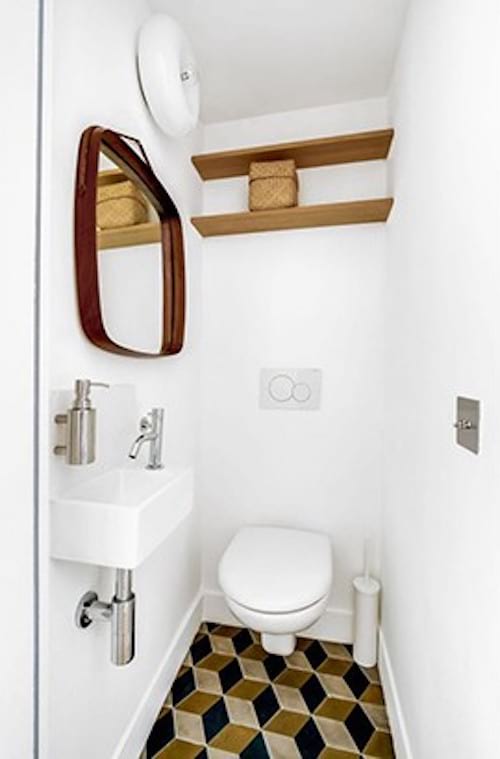 7. With light colors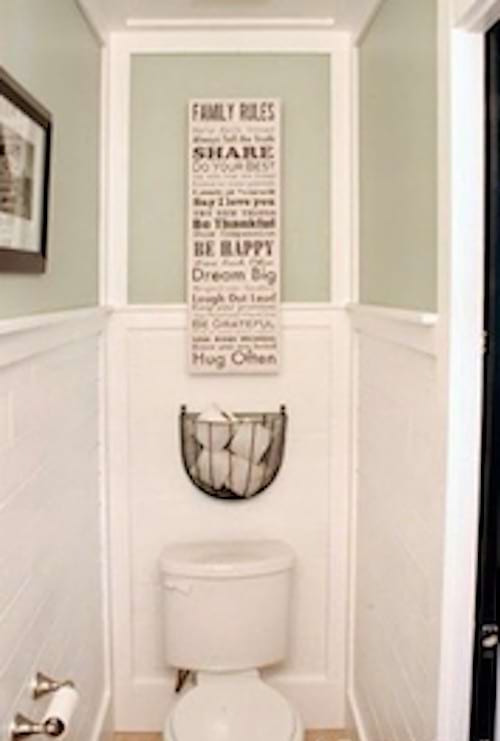 8. With the walls painted black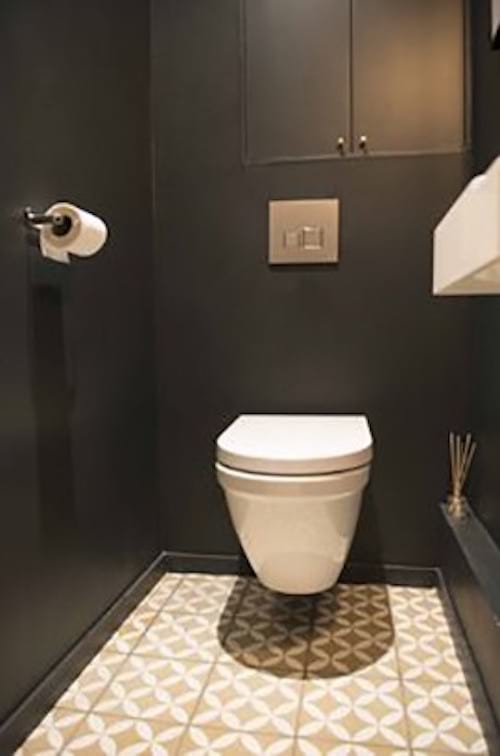 9. With subway tiles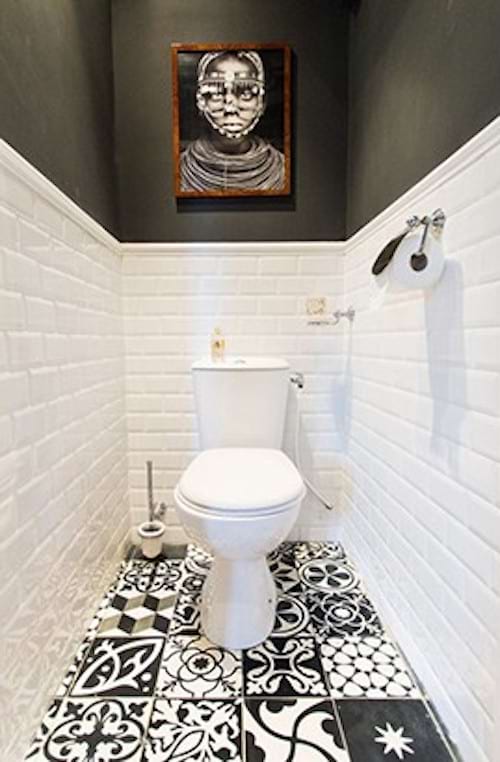 10. With a turquoise wall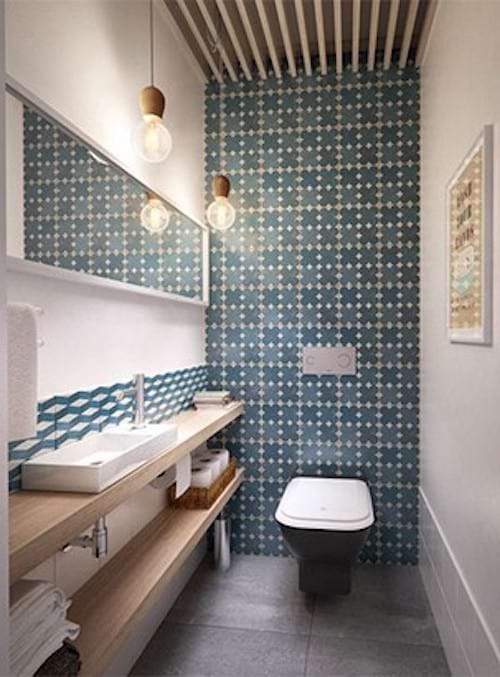 11. With a natural and luminous style of wood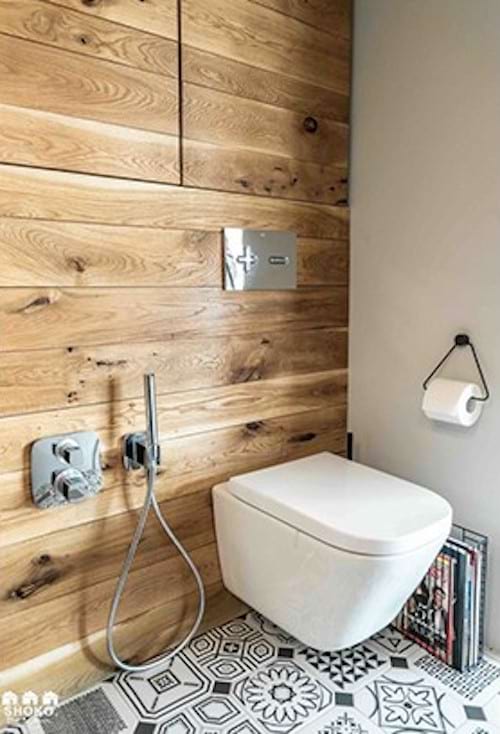 12. With a way to know you've been there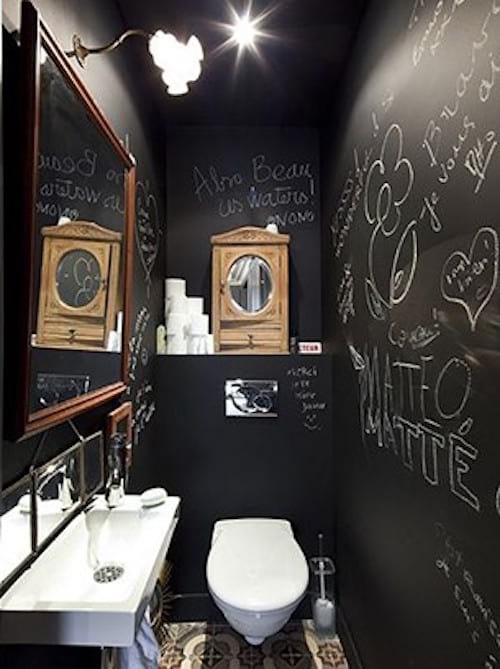 13. With a chic black and white style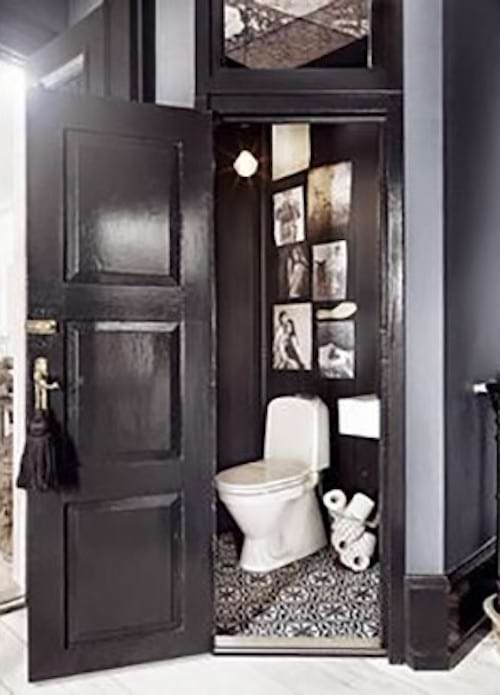 14. With lots of newspapers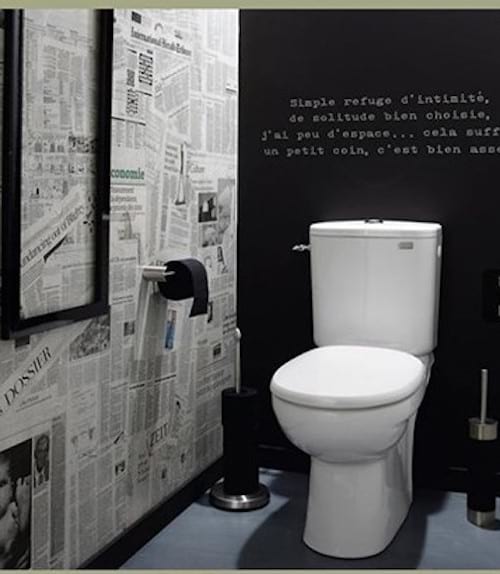 15. With yellow all over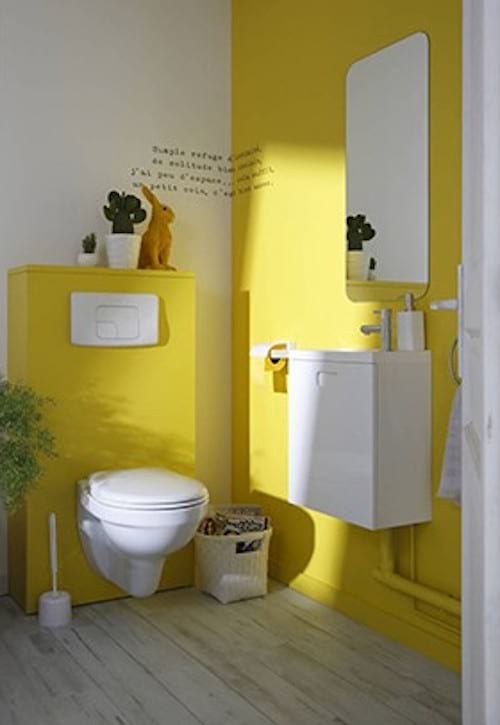 16. With various colors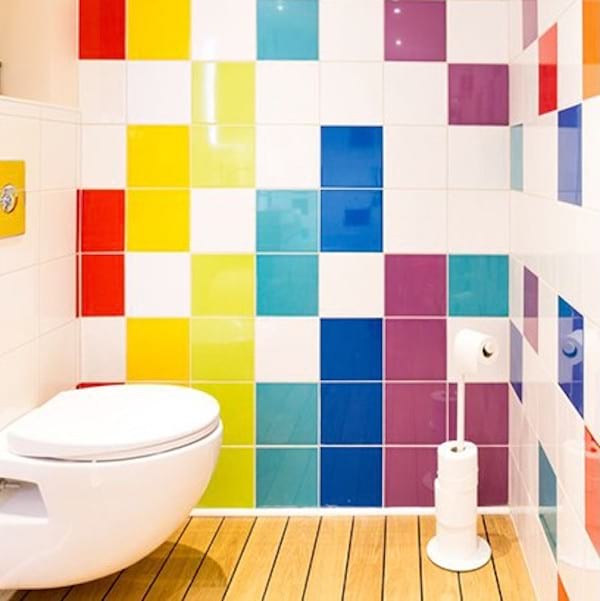 17. With scriptures on the wall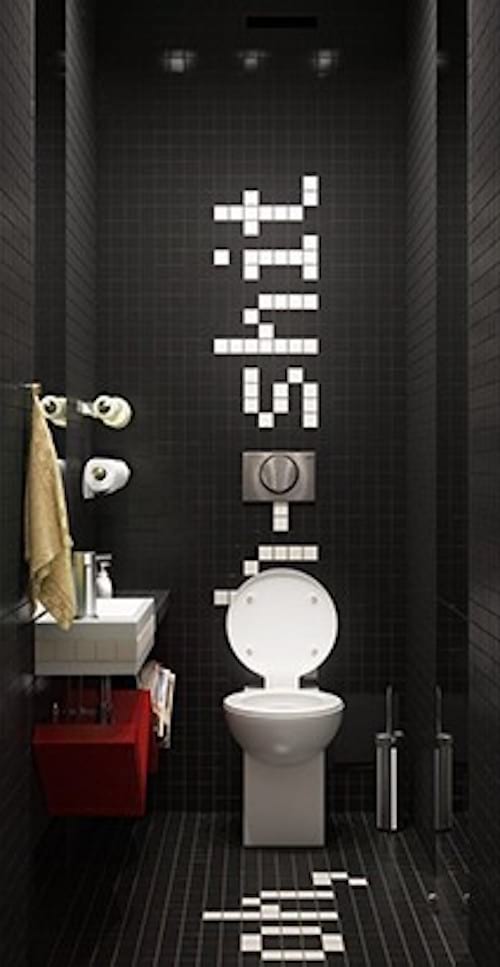 18. With an illusion of space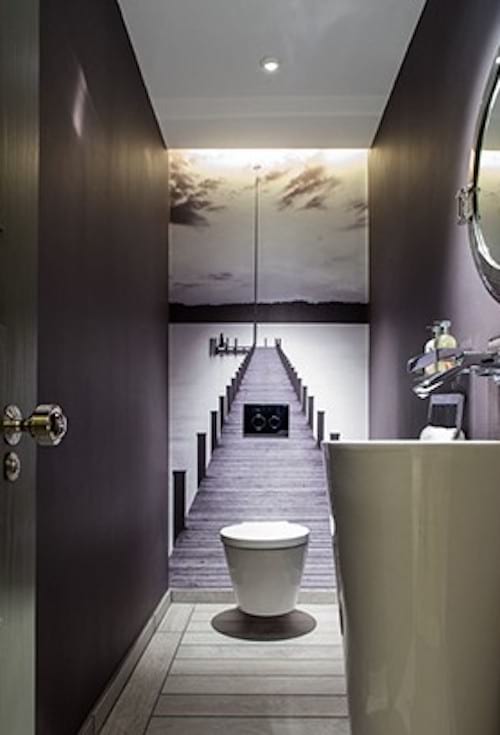 19. With a huge fingerprint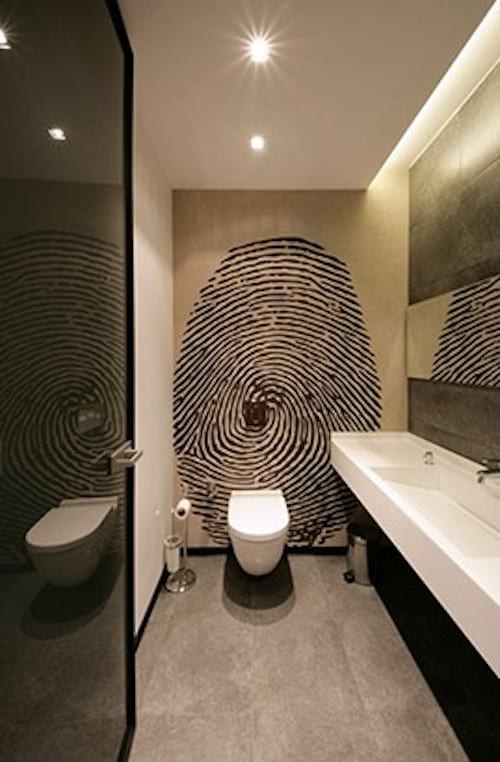 20. With deep color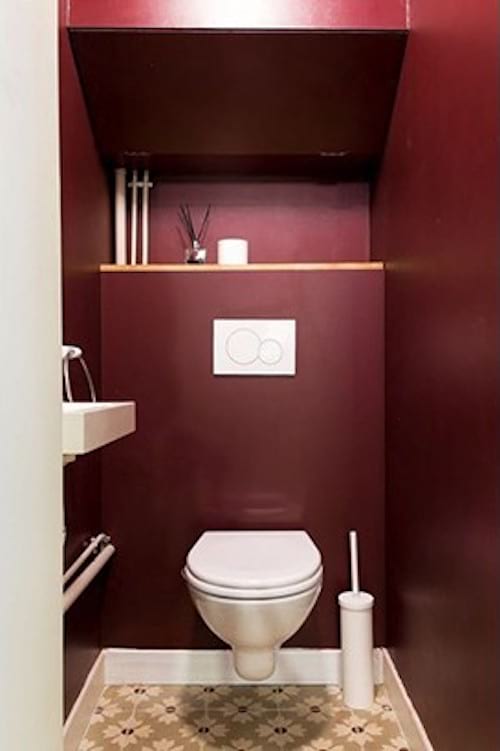 21. With a mix between white and black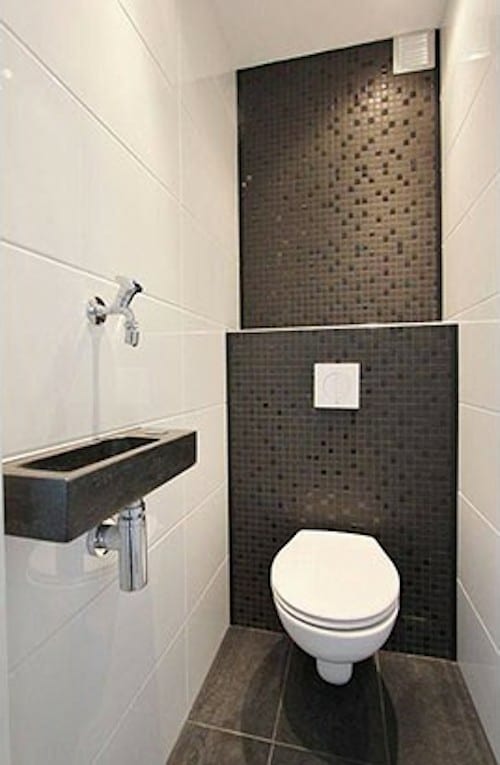 22. With totally gray colors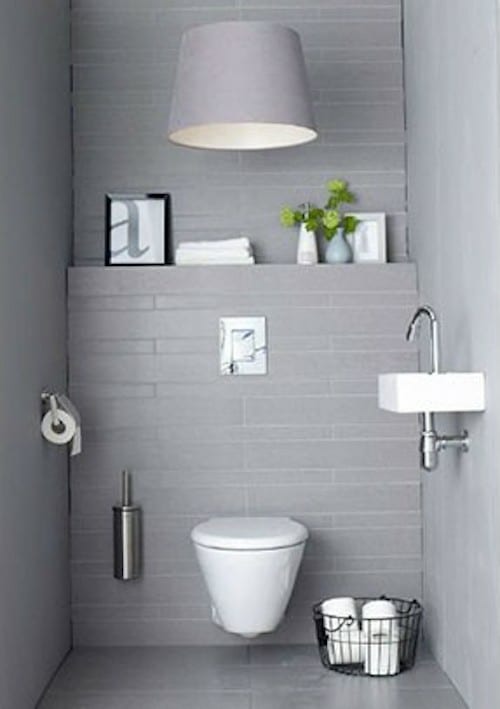 23. With polka dot wallpaper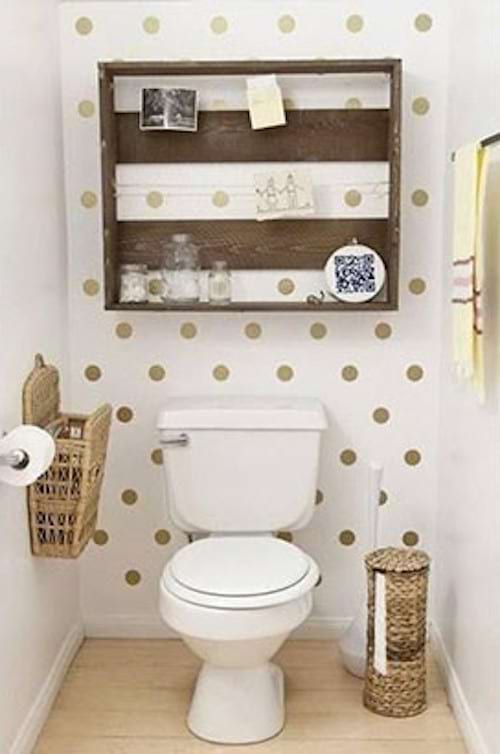 24. By providing hand towels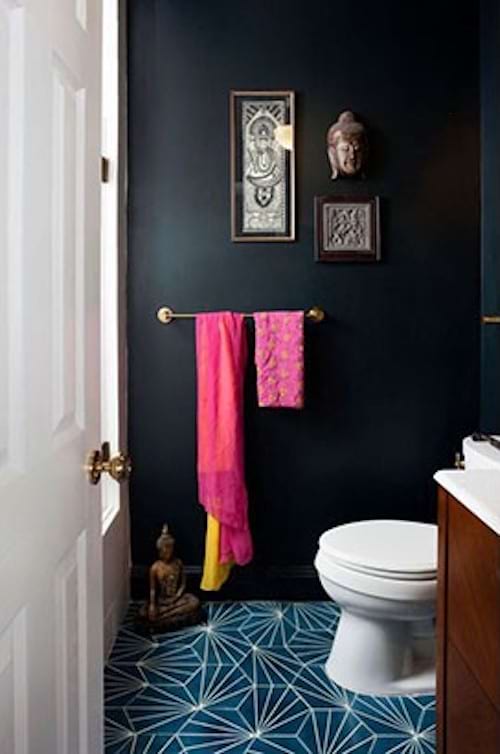 25. With a futuristic style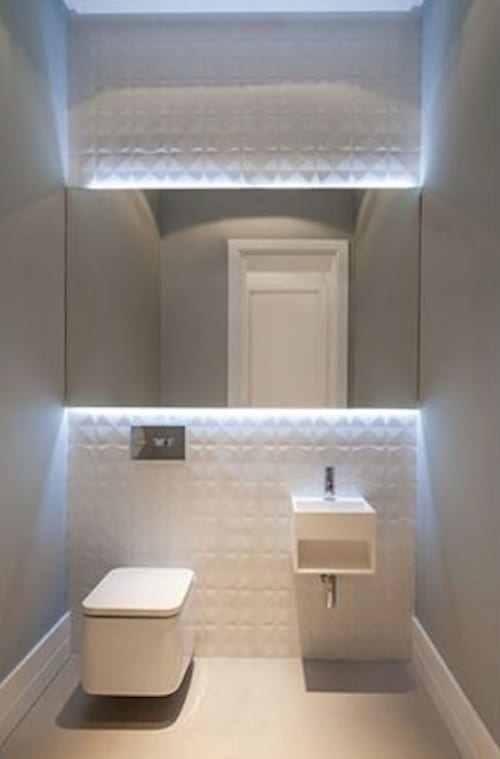 26. With tiles on the mural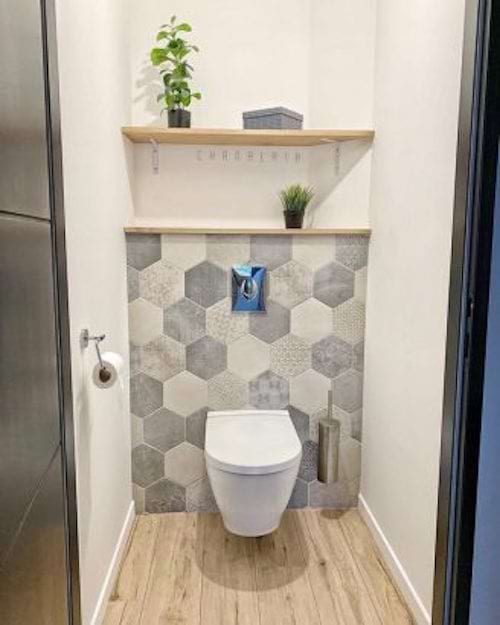 27. With some plants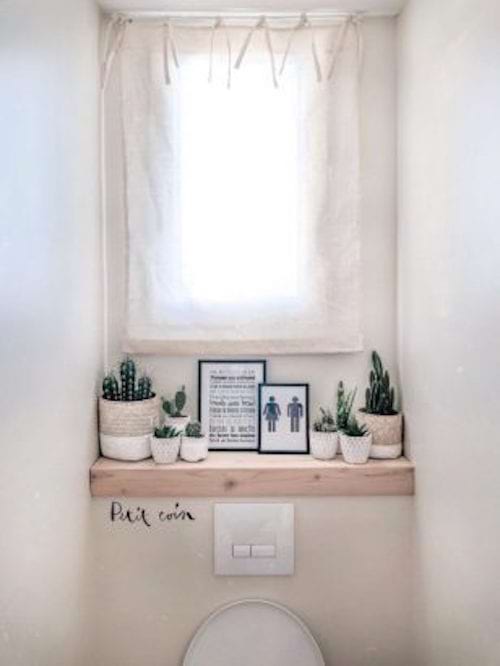 28. With walls painted in two colors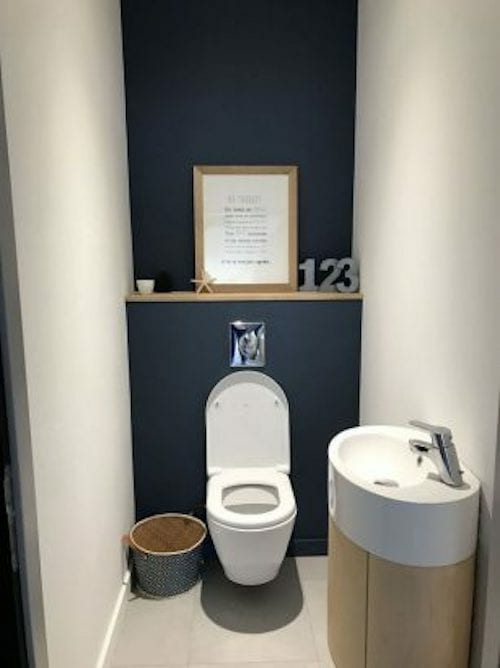 29. With two quite dark colors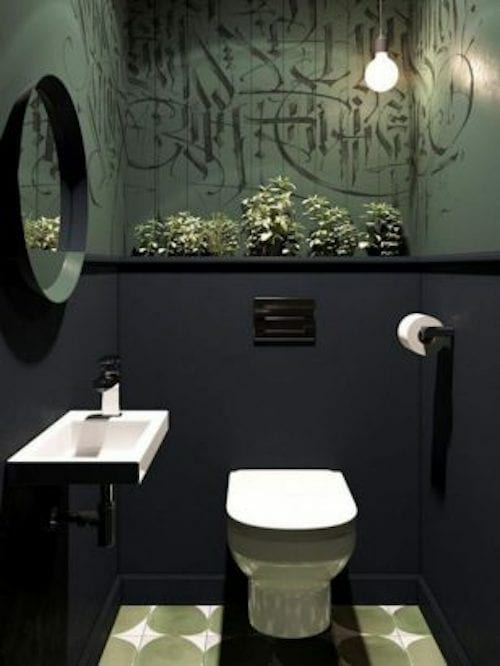 30. With a message that goes well with the colors of the toilets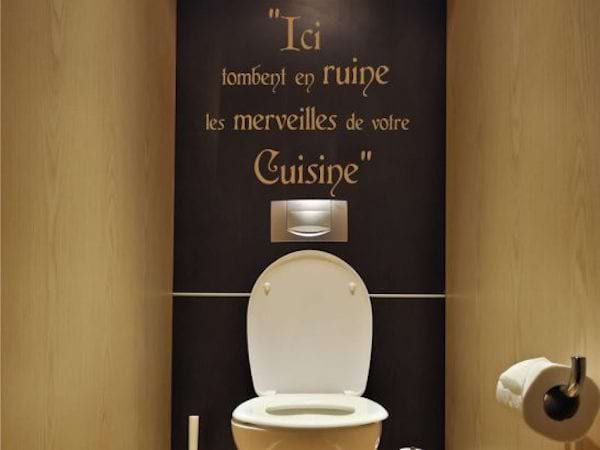 31. With pastel pink walls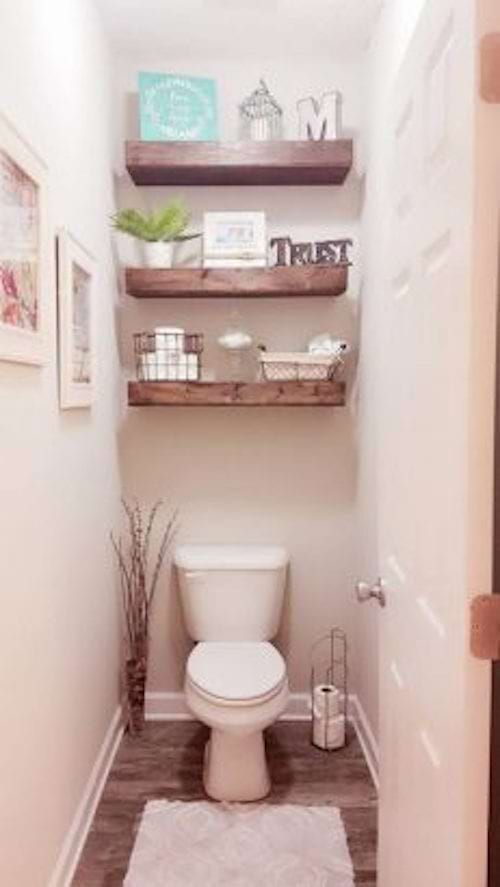 32. With a tropical vibe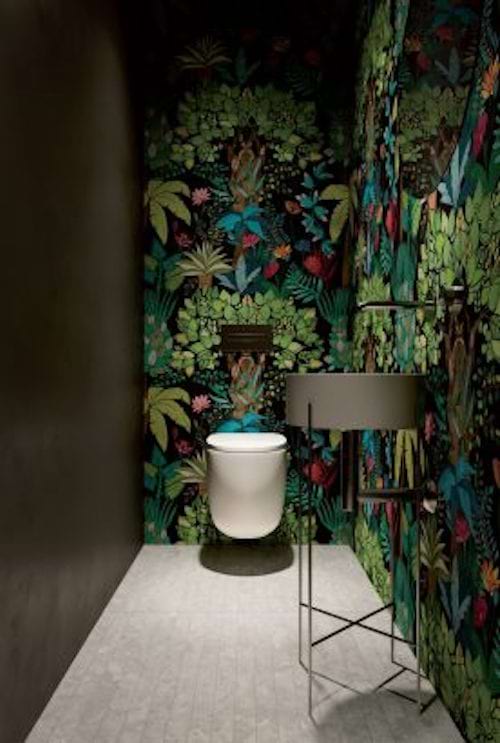 33. By putting a funny message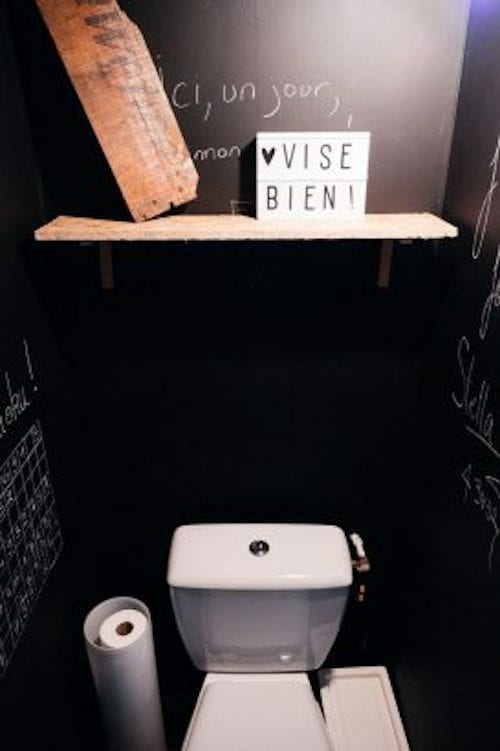 34. With hexagonal tiles on the wall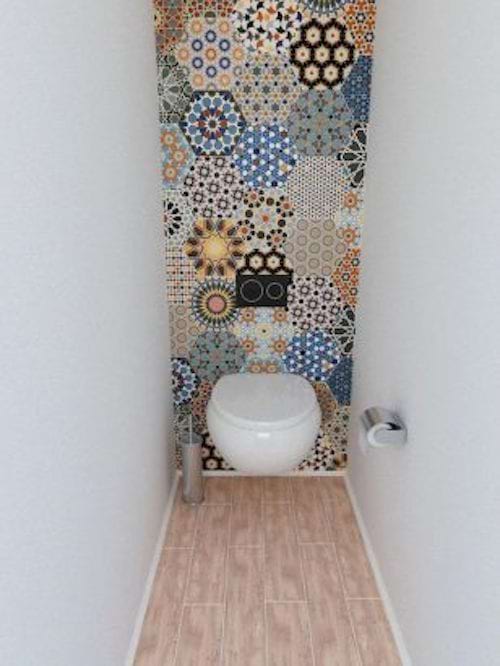 35. With a morpion in decoration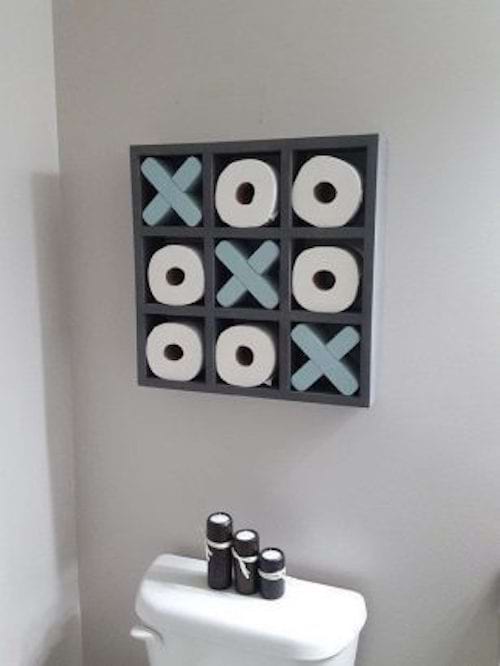 36. With a ceremonial vibe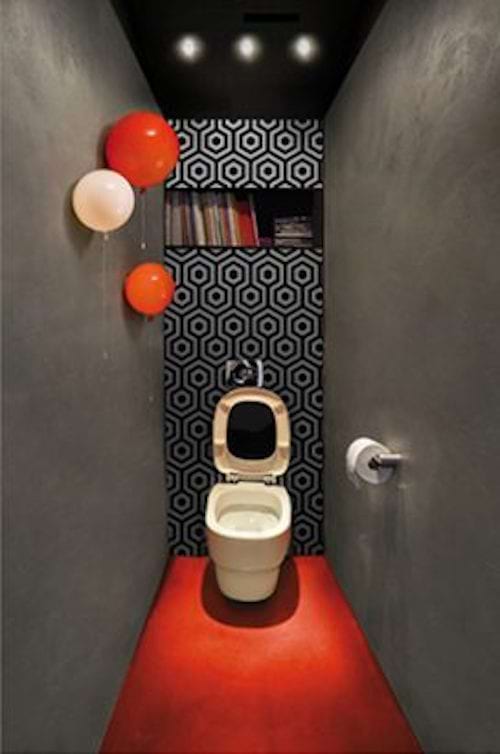 37. With cement tiles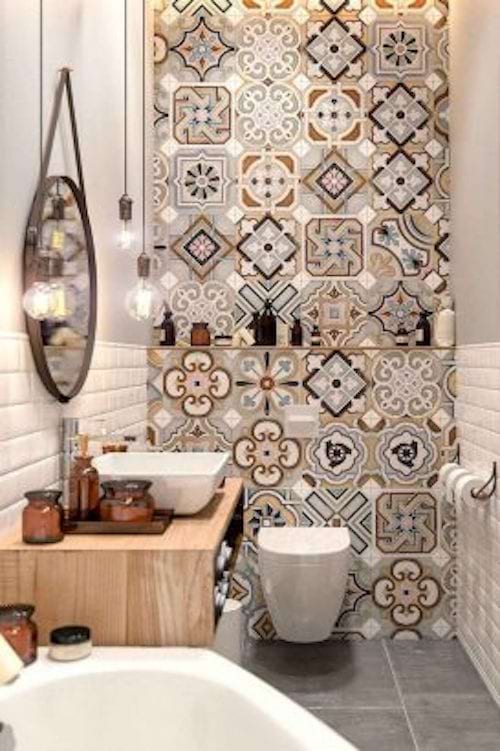 38. With a holiday vibe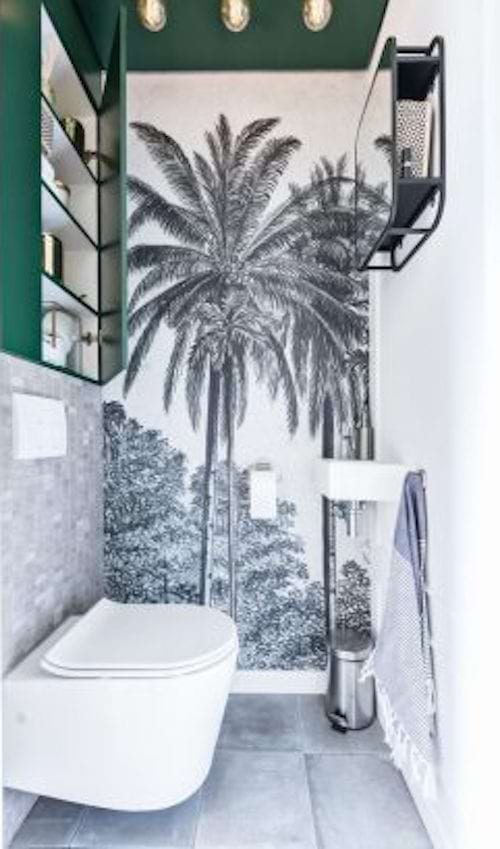 39. A mix between a blue wall and white tiles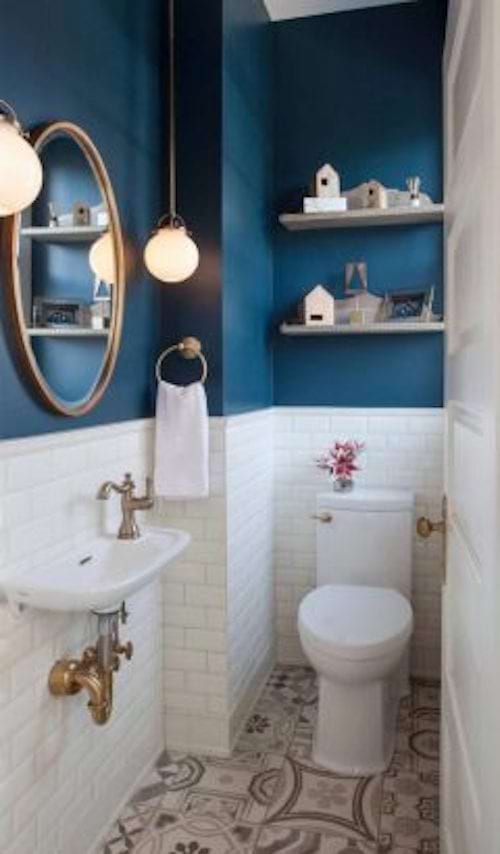 40. With colorful floral wallpaper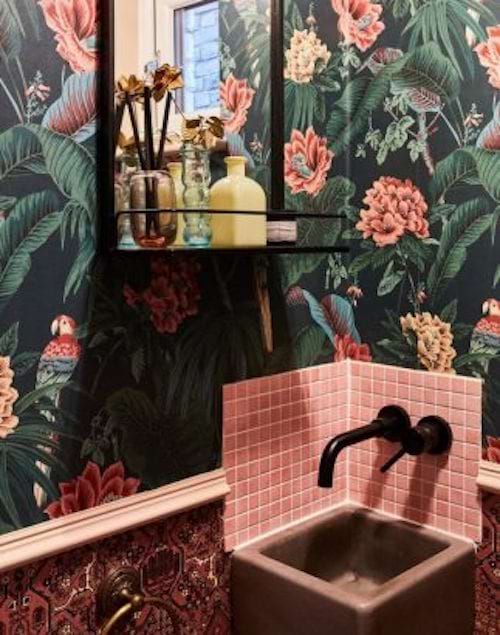 41. With green toilets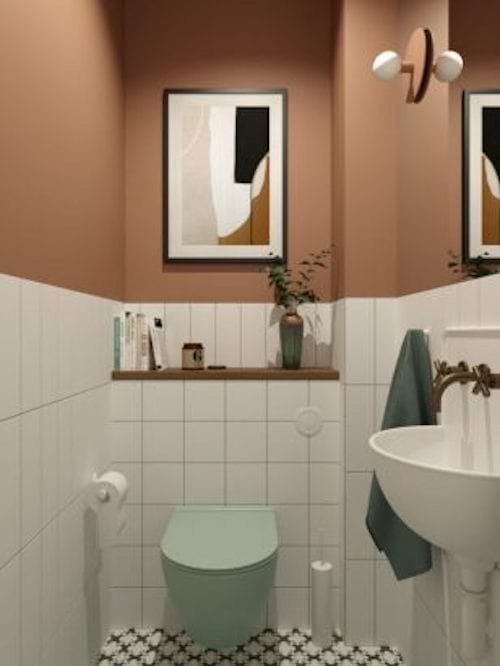 42. With lots of small photo frames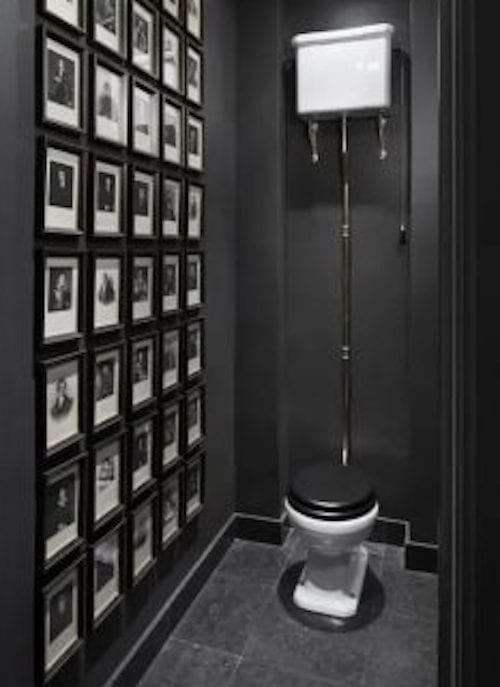 43. By putting them in the bathroom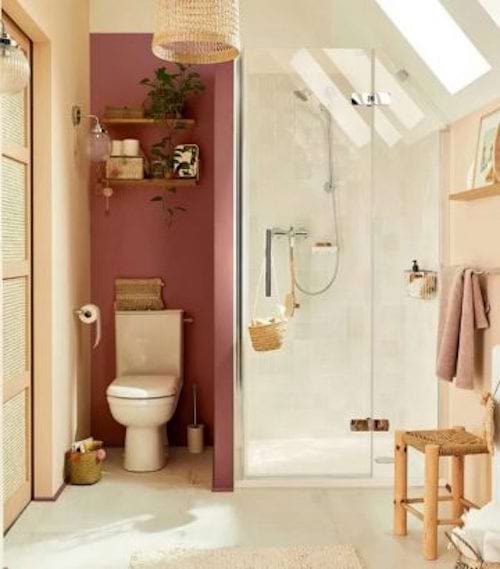 44. By putting a map of the world on the wall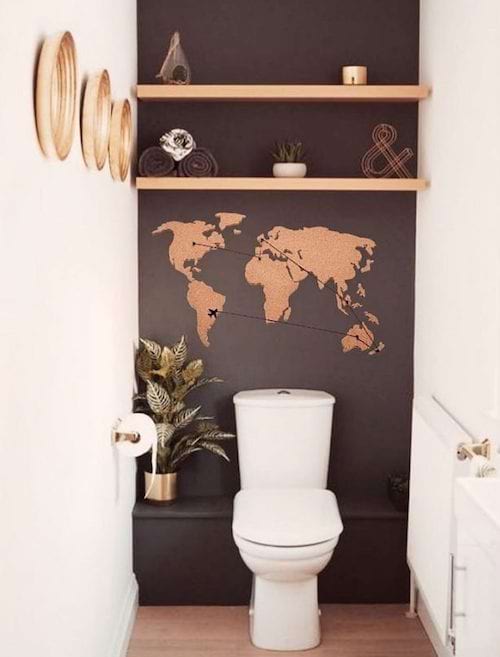 45. With a mix of colors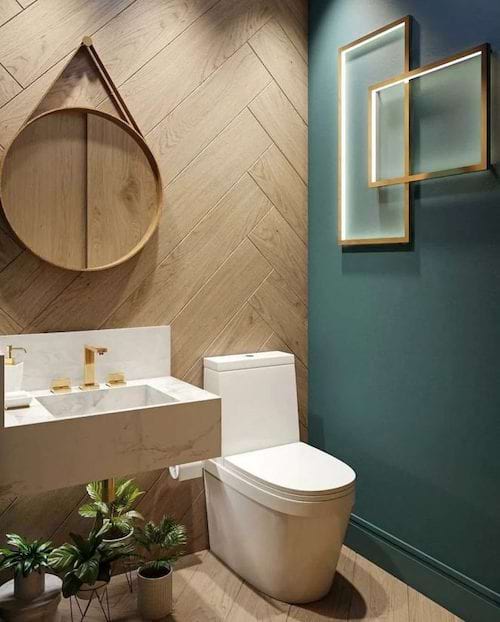 46. ​​With several green plants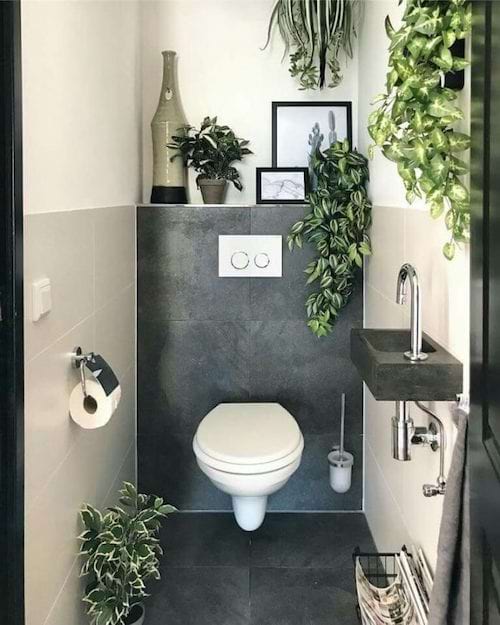 47. With golden decoration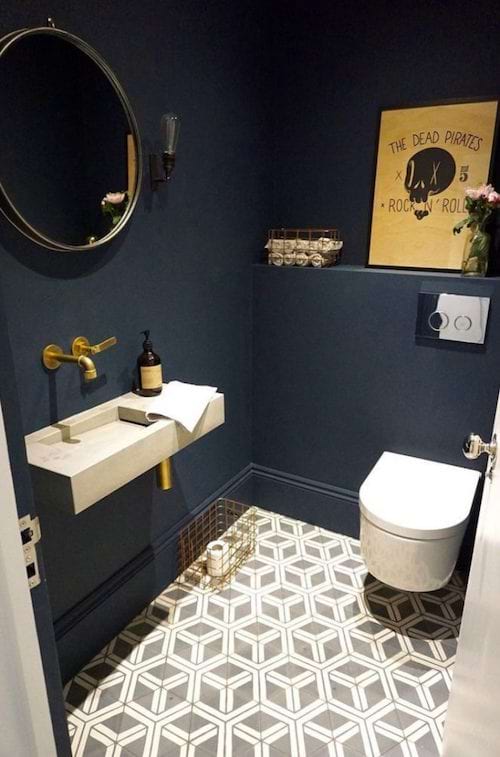 48. With white tiles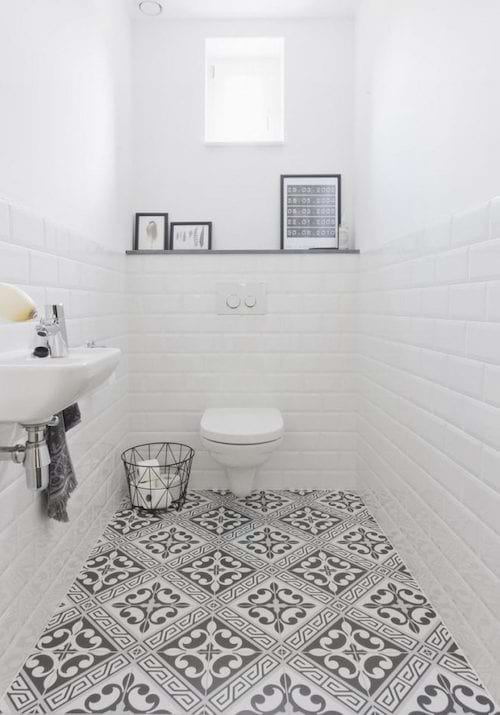 49. By putting wooden shelves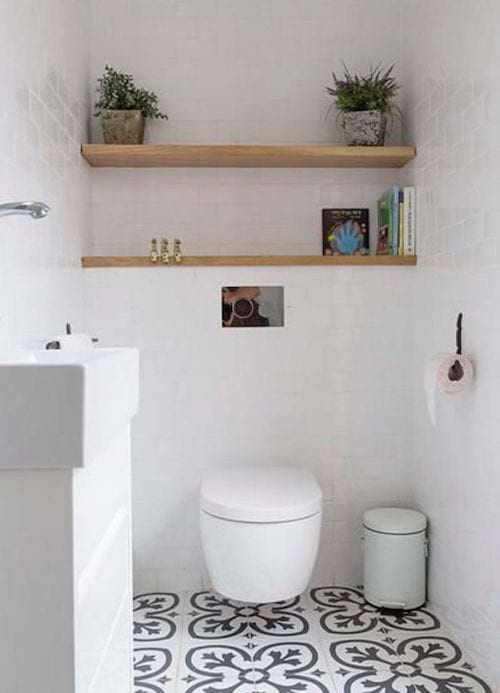 50.

An original roller storage in the toilet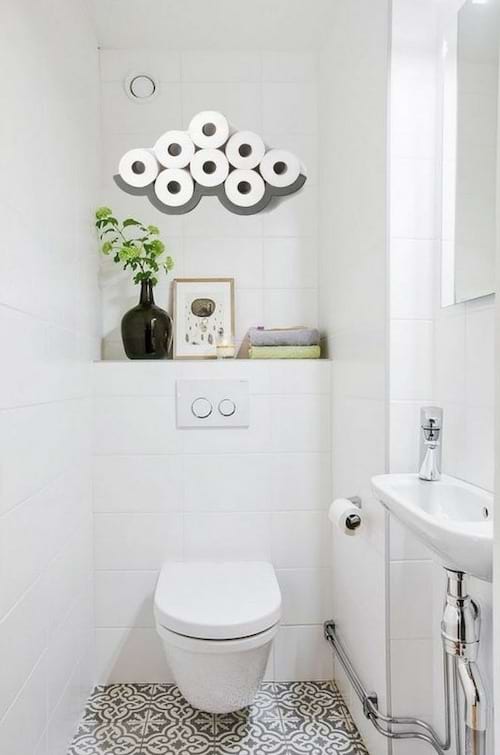 51. With 3D cubes wallpaper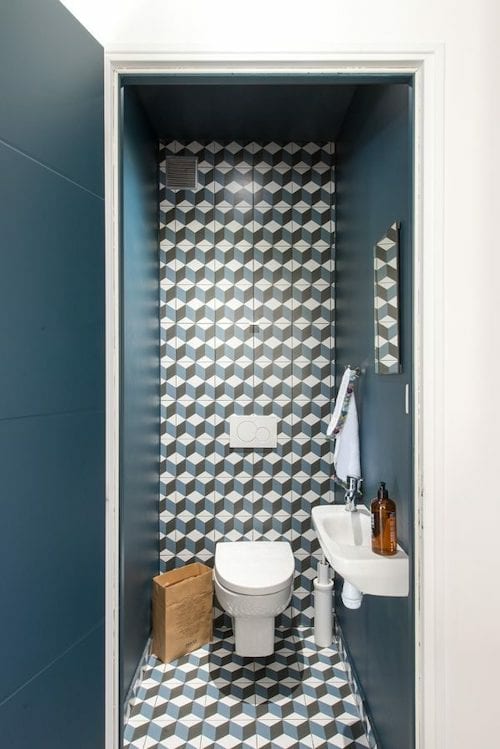 52. By putting a small faucet above the toilet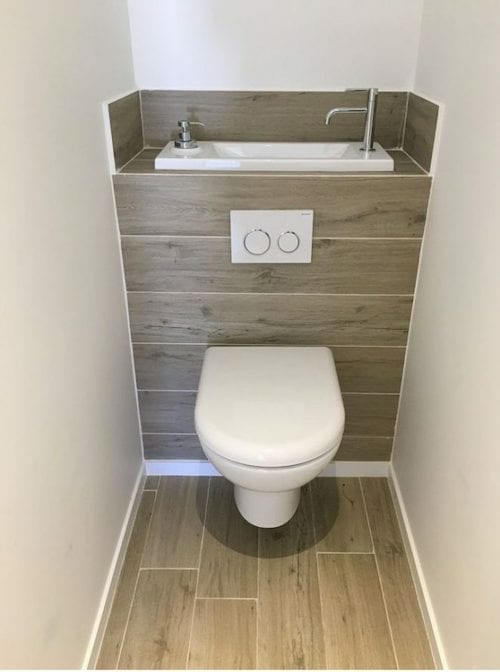 53. With yellow details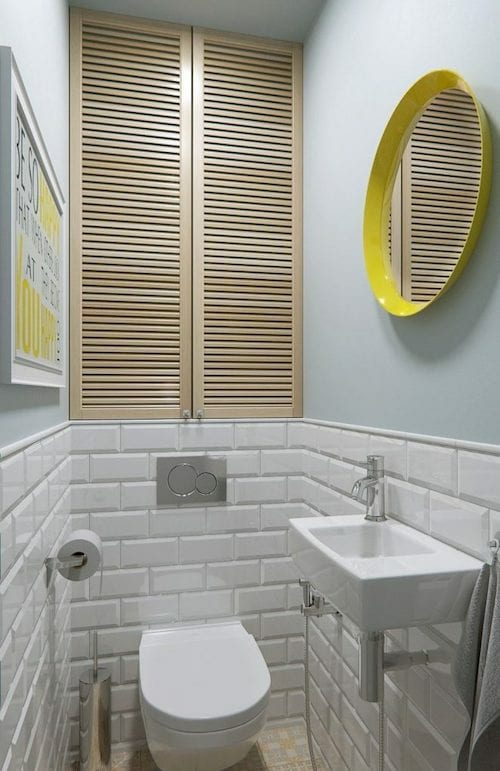 Your turn…
Do you know of any other decorative ideas for your toilets? Comment in the comments to find out if it worked for you. We can't wait to read you!
Share this tip
Do you like this trick ? Click here to save it to Pinterest or click here to share it with your friends on Facebook.
Also to discover:
51 Great Decoration Ideas To Makeover Your Living Room Easily (Without Breaking the Bank).
IKEA HACKS: 28 Easy Tips To Customize And Revamp Your Furniture.