Not to mention that of clothes, the canteen or sports activities…
Well you know what; I decided not to let myself go.
Wait, I have 3 children and I almost paid more than double for supplies compared to last year!
So ok the war in Ukraine and all that… but at some point you have to say stop and find alternatives.
So I'll explain to you how I managed not to get ripped off this year.
Discover 8 tips for saving on back-to-school supplies. Look :
1. Check what school supplies you have left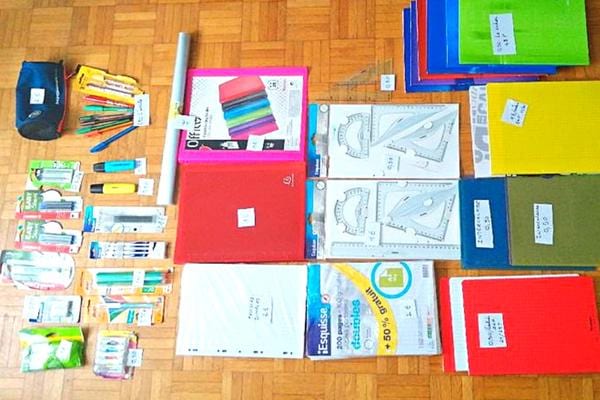 It's really the first thing to do when you want to save for the start of the school year.
Instead of running to buy 100% of the new supplies in store, take inventory of what you have left before!
I bet you that there are plenty of items that you can still use without problem for the start of the school year.
Because very often, we are far from having used all the school supplies of the past year.
I don't know about you, but I tended to buy the same things for nothing from year to year.
So, search well.
It is certain that there are a few ballpoint pens lying around somewhere that work perfectly well.
Or a few unused notebooks with blank pages…
In short ; pick up everything you can.
Ink cartridges, checkered sheets, kits, etc.
That's already less to pay at the checkout!
2. Resell clothes and supplies you no longer use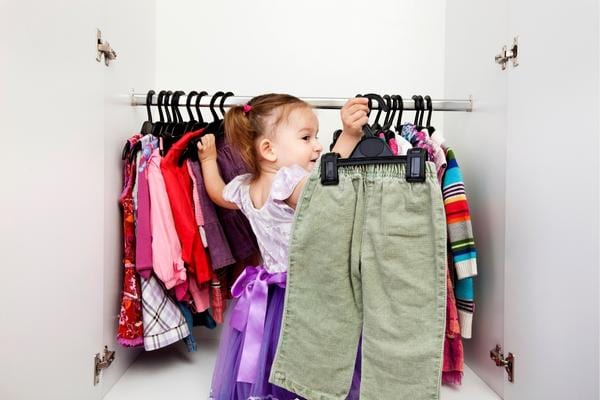 Unfortunately, it's not just school supplies to buy at the start of the school year.
The children's wardrobe also needs to be redone because they are growing up so quickly.
So something that works very well, it is to resell or exchange clothes and shoes.
There are certainly things too small to resell or barter against other business.
Go take a look at Leboncoin or Vinted.
Whether you are a buyer or a seller, there are plenty of articles on these specialized sites.
Not only are they not expensive, but they are also generally of good quality.
Ah yes, a little thing as long as I think about it.
To avoid paying shipping costs, make deals with people near you.
It's always simpler and it saves time too.
3. Buy as many second-hand supplies as possible to spend less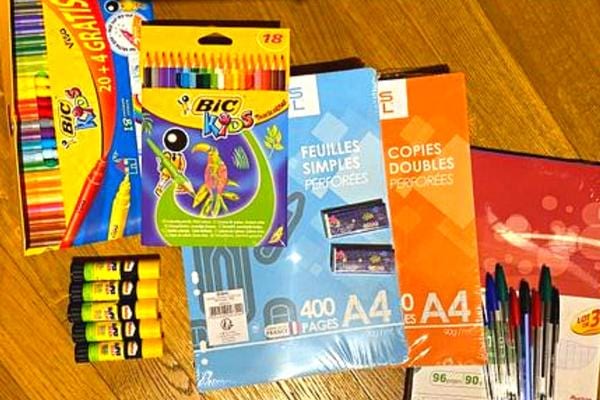 Not only can you resell your old clothes and supplies on the Internet…
…but you can also buy as many used things as possible.
Whether it's the schoolbag, pens, sheets, pencil cases, glue, binders, we find all the supplies on leboncoin here.
You will be amazed at everything we find!
In addition, most of the supplies are almost new.
So get your kids ready to stop buying everything new.
You spend a lot less money, your children are happy and you do something for the planet.
Who says better ?
4. Apply for the back-to-school allowance at CAF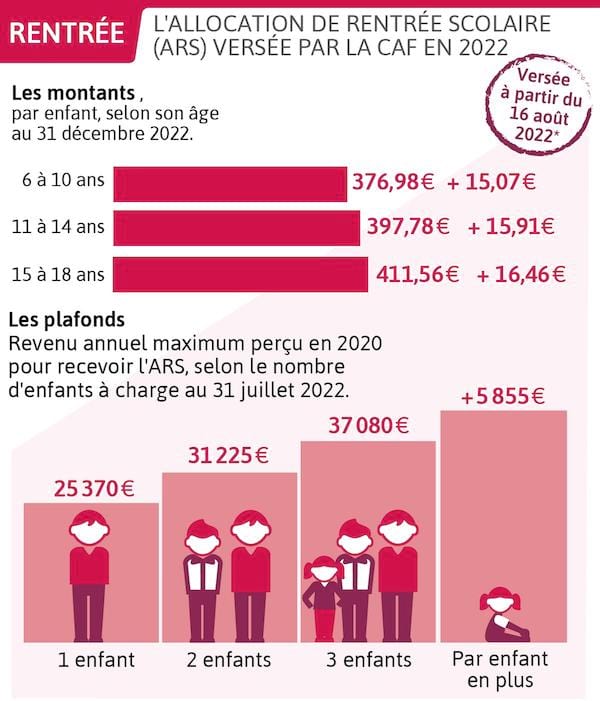 In case you don't know, there is an aid called the Back-to-School Allowance.
This aid is distributed by CAF so do not hesitate to ask for it if you meet the following criteria:
– you must have 1 or more children between the ages of 6 and 18.
– household income must not exceed a certain ceiling.
For example, for 1 child, the income must not exceed €25,370.
For 3 children, income is capped at €37,080 to be able to receive this aid.
– another criterion to take into account, the age of the children.
The aid is €392.05 for 1 child aged 6 to 10.
From €413.69 for a child aged 11 to 14.
And €428.02 for a child aged 15 to 18.
See, it's worth the cost to apply if you're eligible.
So, find out with the CAF here !
5. Buy school supplies in group purchase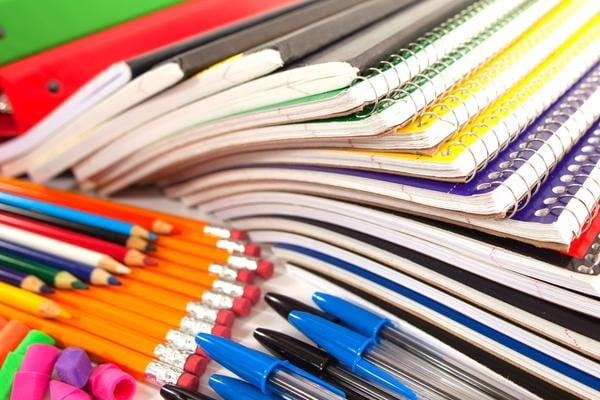 School supplies are the same logic as any product sold in stores.
The more you buy in bulk, the less it costs.
You see what I mean ?
Buying in bulk is much cheaper than buying individually.
On some supplies, savings can go up to 25%.
How to buy grouped will you say it?
Well know that this mode of purchase is offered by several organizations:
– The FCPE (Federation of Parents' Councils)
– The PEEP (Parents of Pupils in Public Education)
– Local parents' associations (contact your school for information).
6. Redeem your old schoolbags to earn money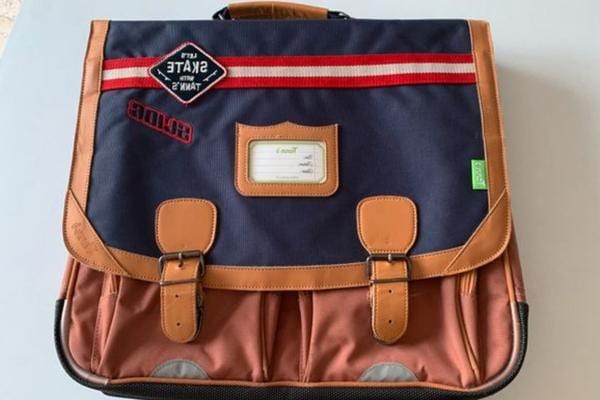 Do you know or have heard of « baggage operations »?
They are mainly launched by large retailers and frankly it's not bad.
The idea is that we bring back our old satchel and in exchange the store gives us a voucher.
I see a double benefit in this.
Already it allows you to get a voucher on your future shopping for school supplies.
But in addition, the brands undertake to donate the schoolbags to associations for children in need.
It's not often that I say that for large retail stores, but there was still a need to underline the effort.
Are concerned among others Crossroads, Valley office, Auchan, Top Office…
7. Go to discount sites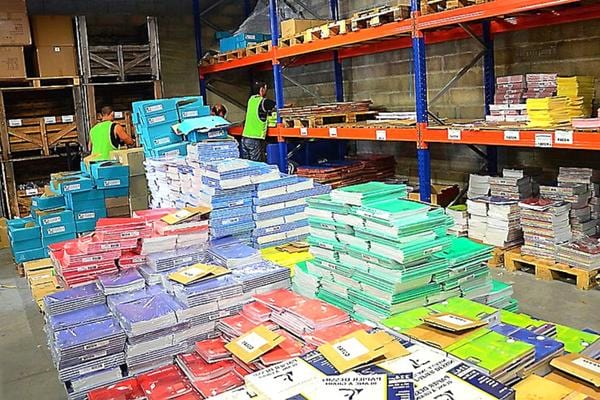 Know that there are specialized sites for the purchase of school supplies.
The prices are most of the time very interesting and often even much better than the supermarket ones.
Go take a look around returntodiscount.com, Ma-rentrée-scolaire.fr Where direct-supplies.fr.
Personally, I bought lots of supplies on this type of site and I got my money's worth.
Compare the prices with your usual supermarket and you should not be disappointed.
8. Avoid buying name brand supplies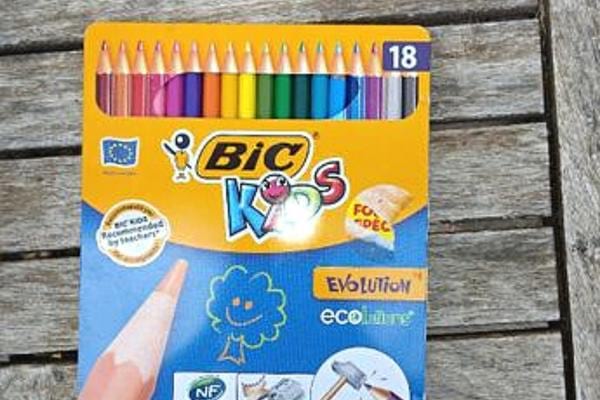 So obviously, when you walk through the shelves with your child, he always wants branded products.
Don't be fooled!
Private label or unbranded supplies are often of the same quality as the major brands.
Except that they cost much less.
At worst, what I often do is buy one branded item for my child.
For example, I buy the satchel or the diary; the most visible things what.
Otherwise for the rest, I only buy normal supplies!
Results
And There you go ; now you know how to save big for back to school.
Useful, easy and effective, isn't it?
Whether your child is in kindergarten, primary, college, high school or even university…
…Don't ruin yourself anymore when you buy your school supplies!
Your turn…
Do you know any other tricks that help you avoid going broke for the start of the school year? Tell us in the comments what you do. We can't wait to read you!
Share this tip
Do you like this trick ? Click here to save it to Pinterest or click here to share it with your friends on Facebook.
Also to discover:
First Back to School Supplies: When to Buy Them?
When Back to School Rhymes with Action: My Organizational Solutions!