In summer, with the heat, small problems can quickly spoil our days.
One thing I hate is the thighs that rub against each other when you wear a dress.
With the heat, the skin heats up, becomes red and irritated…
It's unpleasant, it hurts and in addition, small pimples can then appear.
Fortunately, there are simple and effective tips to avoid thigh chafing.
We have selected for you the 9 best tips to avoid thighs that rub together.
With these tips, no more chafing! Look :
1. Talc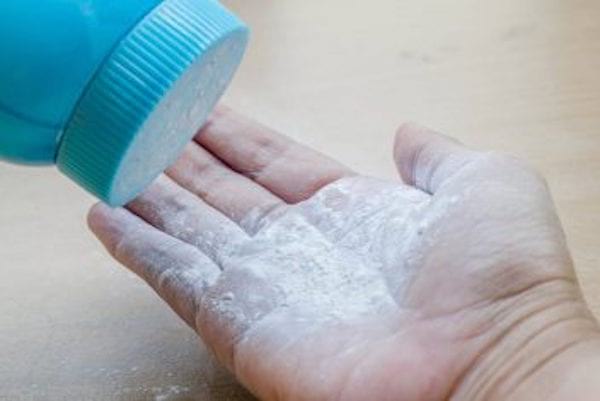 This little white powder isn't just for babies! Talc is super effective in fighting redness and irritation. Plus, it's economical!
Just put a little on the thighs, where they rub, to avoid the appearance of unpleasant redness. Be careful not to put too much on so as not to stain the clothes.
It is the ideal solution for light friction and if you sweat a little or moderately.
If you have cream for change for baby, you can also use it to limit friction.
2. Roll-on antiperspirant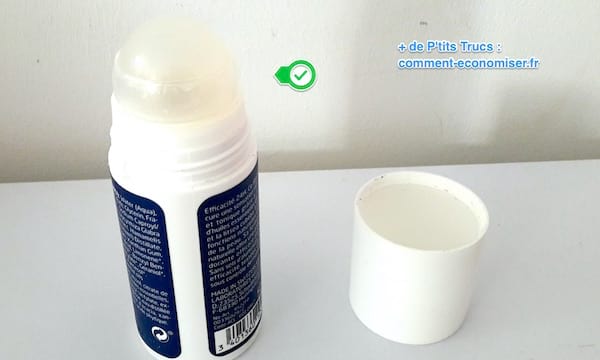 One of the actions of the roll-on is to prevent perspiration. The direct result is that the area is less humid.
And suddenly, the friction of the thighs does not cause irritation.
In addition, these antiperspirant deodorant balls do not stick. They leave no unpleasant feeling on the skin.
And they act over a longer period of time than the other solutions mentioned.
3. A little oil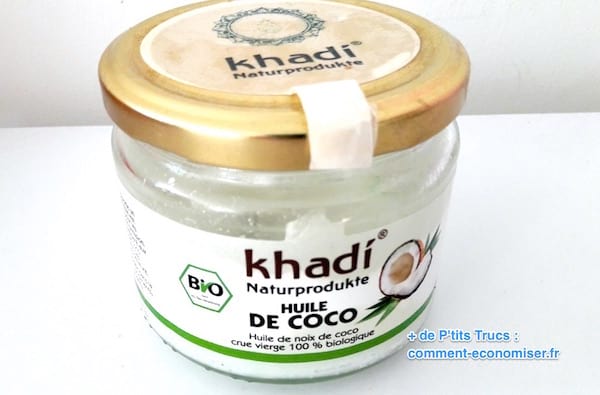 If you do not want to use these sticks with sometimes dubious composition, then you can trust natural oils.
I recommend 2 super effective and pleasant ones: thecoconut oil and themonoi oil.
First, both smell super good and evoke the holidays.
Then, thanks to their lubricating action, they prevent the skin from becoming irritated during friction.
However, be careful not to put too much on so as not to stain your clothes.
Be aware that coconut oil will penetrate the skin faster.
4. The right underwear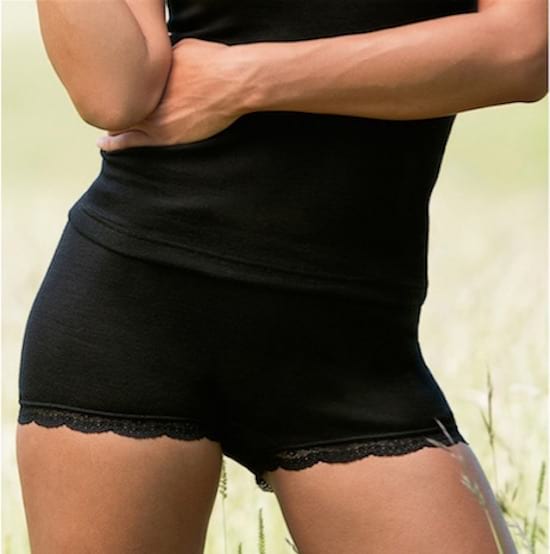 A few grandmother's tricks can limit friction and irritation.
For example, underwear made of synthetic material should be avoided during hot summer periods.
For what ? Because these materials promote perspiration. It is better to favor cotton to limit perspiration.
But there's also a well-kept grandma's secret to avoiding thigh chafing. Do you know the anti-friction lace headbands ?
These are elegant strips that avoid direct contact between the thighs.
These women's leggings contain elastane and non-slip silicone strips that allow support on the upper thigh. As a result, the thighs do not rub.
Some of these headbands even allow you to store your laptop. Practical when you're wearing a skirt and without a pocket or bag!
More classic, cycling shorts which prevent the thighs from rubbing. And they have the advantage of being discreet.
The sheath is a two-in-one solution! With a sheathyou will get the same result as with a shorty, but in addition you will refine your silhouette.
The only concern is that these underwear can keep you warm in the middle of summer.
5. Grandma's Remedy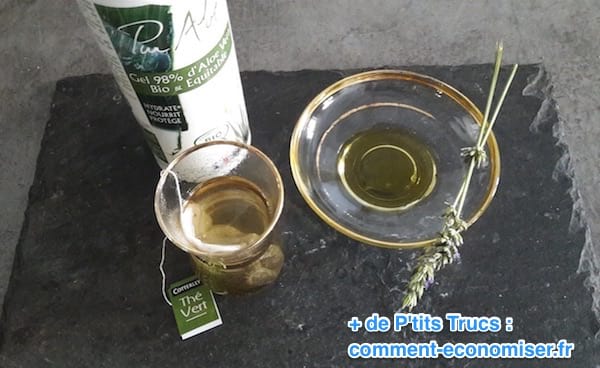 This grandmother's recipe is very effective in avoiding these unpleasant frictions.
The remedy is to make a homemade oil. Don't worry, it's quick and easy to do. And the result is very effective.
What you need: green tea, lavender oil And aloe vera gel.
How to do : just heat some water and pour it over a green tea bag in a mug. Leave to infuse for 3 minutes then take 4 tablespoons of tea and pour them into a bowl. Add a tablespoon of lavender oil and aloe vera gel. Add enough to get a slightly thick consistency.
Stir well and voila, you have the perfect solution to avoid irritation and itching. In the morning, after having dried the skin well, put a little of your homemade anti-friction cream on the fingertips and apply it on the inside of the thighs in circular movements.
And now, you will be protected all day.
6. Specialized products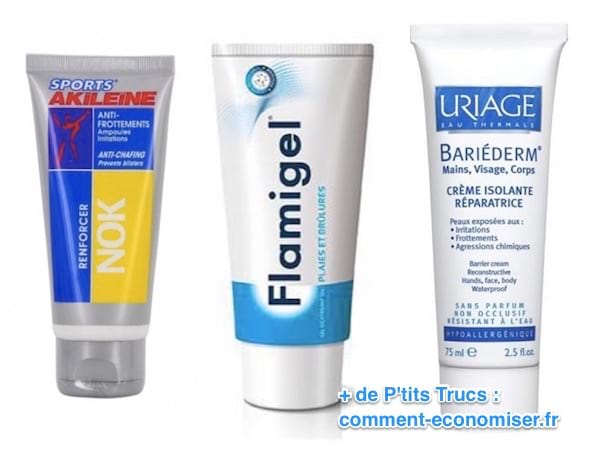 Professionals will recommend 2 products whose effectiveness against chafing is recognized.
This is the cream Uriage Bariederm and cream Nok of Akileine.
Athletes are used to using the latter to limit the friction of the feet in the shoes and those of the nipples against the jerseys and thus avoid irritation.
Dermatologists also recommend using Flamigel.
After application, this gel creates a sort of bandage on the area of ​​the thighs affected by the burns.
It limits and soothes itching.
7. Vaseline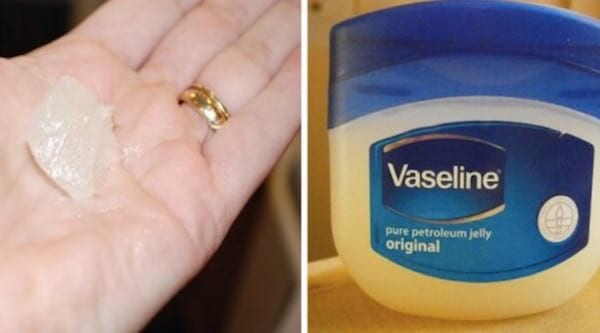 One of my friends also advises to put a little Vaseline. It is true that this product leaves a protective film on the skin.
Vaseline is indeed effective in preventing chafing of the thighs, redness and irritation that result.
It forms a protective barrier on the skin.
But its consistency is quite oily, which can be unpleasant during the day. To test and see for yourself.
And, just like coconut oil or monoi oil, it can also stain clothes.
8. Homemade anti-friction powder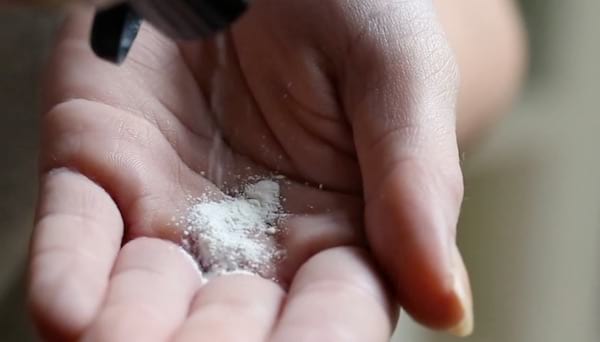 The Lush cosmetics brand sells a body powder which absorbs perspiration and makes the skin very soft.
It keeps the skin dry, which prevents chafing and irritation. It is then sufficient to apply a little on the inside of the thighs to avoid the burning sensation.
But why buy a product when you can do it at home? For all those who are not fans of the Lush brand, it is better to make your homemade anti-friction powder.
That's right, you can try making this sweat-stopping powder yourself by mixing some cocoa butter of the'corn starch and magnesium carbonate.
9. Anti-heavy legs gel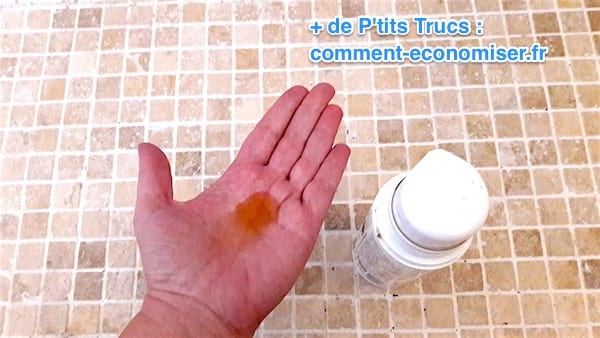 Another friend's tip, the gel against heavy legs.
A anti-heavy legs gel can be a great help in preventing the thighs from getting hot and red from friction.
These gels are often made with mint, aloe vera or camphor.
They therefore bring a feeling of freshness and soothe itching and burning due to friction. A real relief!
Result
And now you know how to avoid irritation and itching when the thighs rub against each other.
Obviously, these natural remedies must be applied several times a day to avoid burns, especially if you sweat a lot or walk for a long time.
Your turn…
Have you tried these thigh chafing tips? Let us know in the comments if it worked for you. We can't wait to read you!
Share this tip
Do you like this trick ? Click here to save it to Pinterest or click here to share it with your friends on Facebook.
Also to discover:
Heavy and Swollen Legs from the Heat? Natural remedies to know.
The Remedy for Not Being Fatigued by the Heat.