To have a doe look, you need beautiful eyelashes.
I reveal here all my tips to maintain them and stimulate their growth quickly.
And at least, no need for false eyelashes…which are often very expensive to apply.
Plus, stimulating eyelash growth is pretty easy.
It was my beautician who gave me her methods to make them grow faster.
Here are 9 tips to take care of your eyelashes naturally. Look :
1. Olive oil for longer eyelashes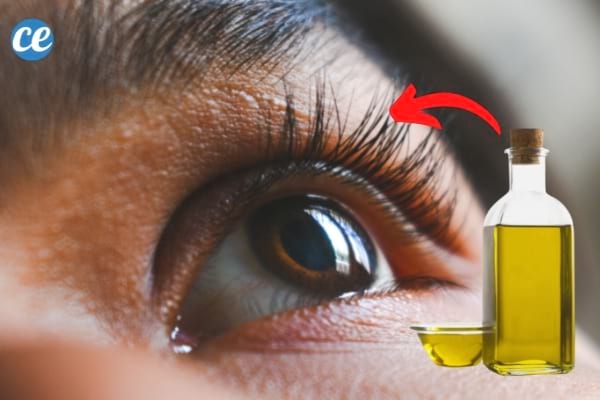 If olive oil is a "beauty" ingredient in different cultures, it is not for nothing.
It is because its virtues are innumerable and recognized.
Not only does it stimulate eyelash growth, but it also makes them shine by moisturizing them.
To apply this serum, nothing could be simpler!
Dip an old mascara brush into the oil and run it over your lashes.
Argan oil is also very effective.
2. Vitamin E oil for stronger eyelashes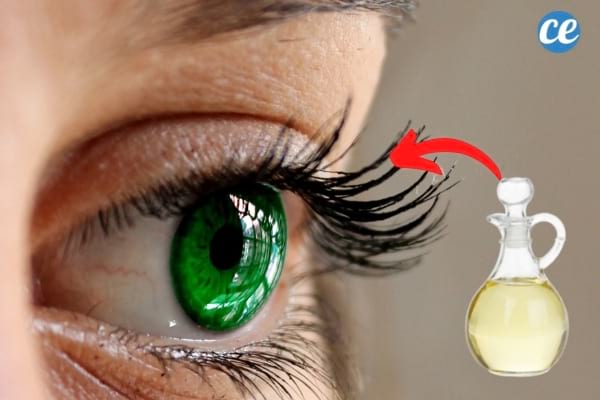 We know vitamin E oil to make hair stronger and longer.
If it works for the hair, it also works for the eyelashes.
Apply it with a cotton swab or with a clean mascara brush.
Do not worry if the oil comes into contact with the skin of the eyelid.
It hydrates the skin.
3. A brush to give volume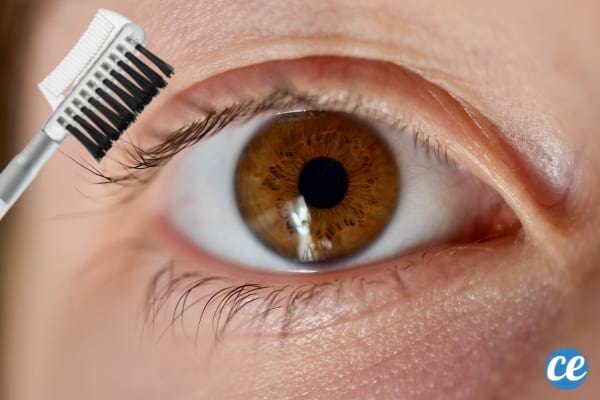 Do you want a tip to have thicker eyelashes naturally?
Well, it couldn't be simpler.
Indeed, brushing your eyelashes is a beauty ritual that allows you to « style » them.
Trimmed, they will look longer and fuller.
More, this brush will rid the hair of impurities and cleanse them.
This is what will accelerate its growth.
4. Coconut oil for hydration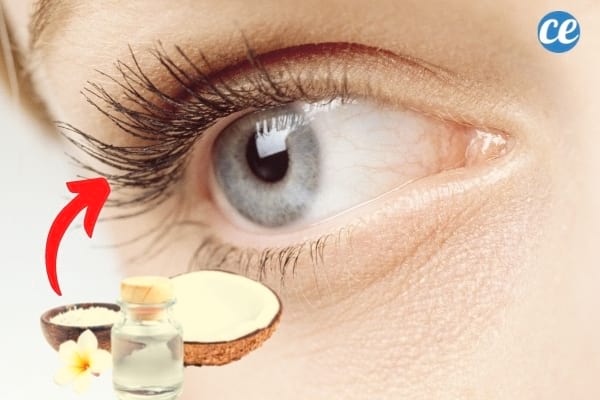 Well hydrated eyelashes are healthy, strong and shiny eyelashes.
virgin coconut oil is gentle and safe for the skin around the eyes.
Put some coconut oil on your finger and rub the edge of the eyelid with the eyelashes.
Repeat the operation at least twice a week.
You will see your eyelashes strengthen and straighten. Doe eyes are yours!
And if you put a little around your eyes, coconut oil also reduces the appearance of crow's feet.
It really is a miraculous oil, isn't it?
5. Biotin strengthens eyelashes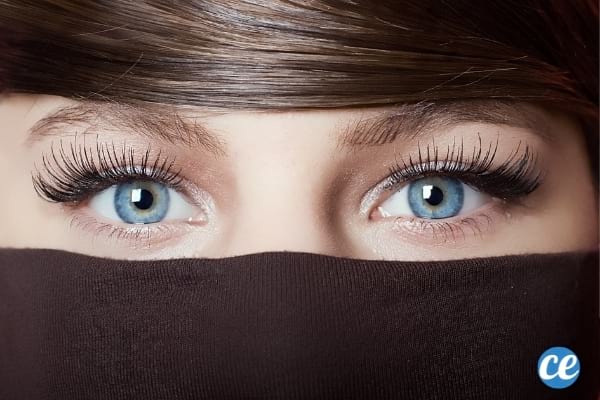 In case of vitamin or mineral deficiencies, hair grows much slower.
Or they are not vigorous and too thin.
Biotin provides enough to fill all these deficiencies: especially vitamin B8.
The easiest way is to take it in the form of capsules as a cure.
Result: the eyelashes are strong and visibly longer after a few months.
The best? It also strengthens the nails!
6. Castor oil stimulates hair growth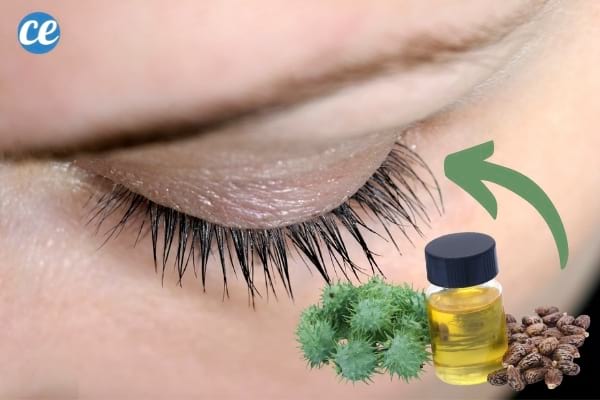 It is the best known oil for stimulating the growth or regrowth of hair and eyelashes.
Spend a little castor oil on your eyelashes with your fingers or a brush.
You should see the first results after a few weeks.
Lashes look bigger and thicker.
As it also moisturizes the skin, you can also use it on the face to moisturize it.
7. Green tea boosts eyelash growth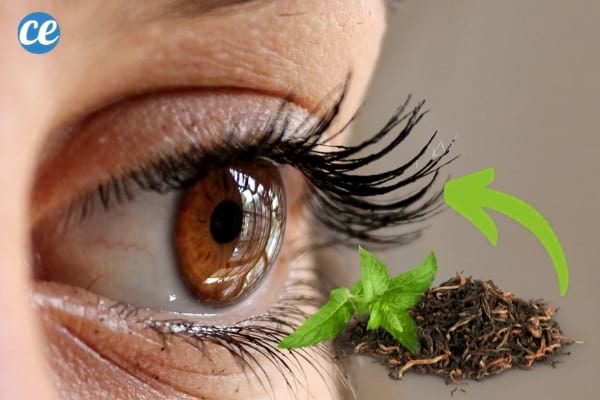 Drinking green tea regularly improves the health, appearance of the skin or hair…and therefore by eyelash extension.
But the simple contact of green tea on the skin also has virtues.
Brew green tea and let cool.
Then, dip a cotton ball in the cold tea and gently massage your eyelashes with it.
Leave the cotton on your eyes for about 5 minutes before rinsing.
8. Omega 3 improves the appearance of eyelashes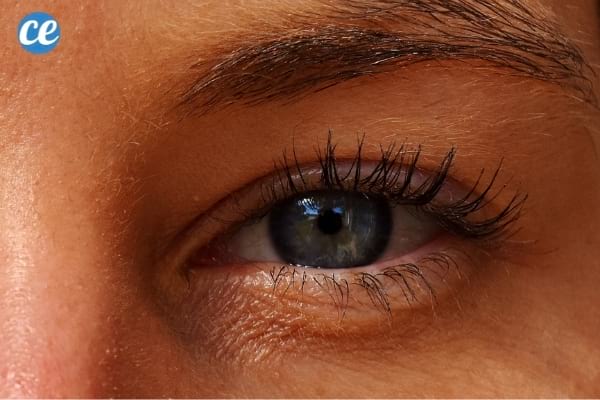 Fatty acids rich in Omega 3 improve the health of our entire hair system.
It is found in so-called fatty fish such as salmon, mackerel, oysters, but also in flax or chia seeds.
If you are « not very fishy », know that it is also found in the form of food supplements in capsules for example.
I advise you to add these foods to your meals in order to strengthen and stimulate the growth of eyelashes.
No more false eyelashes that don't look natural at all!
9. Aloe vera to moisturize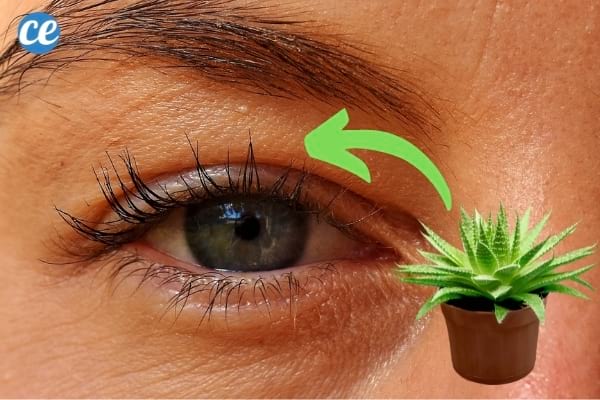 Fresh or frozen, the aloe vera is effective in moisturizing eyelashes.
The better hydrated they are, the prettier they will be and the faster they will grow.
Better ! If the follicle is well hydrated, the eyelash bulb will develop more easily.
Another super economical grandmother's remedy for growing eyelashes, right?
Apply the aloe gel to the eyelashes using an old mascara brush and massage lightly with the pulp of your finger.
For visible results in 1 month, the application must be renewed at least 3 times a week.
My best practices for having beautiful eyelashes
To have beautiful eyelashes, you must also take care of them on a daily basis.
Here are my 5 tried and true tips:
– Take off your make-up every night. For this, use a gentle product such as homemade micellar water. Mascara, khol and eye shadow smother the eyelash and can irritate its base preventing it from developing properly.
– Even if you never wear makeup, run a cotton pad of warm water over the base of the eyelashes to remove impurities and pollution.
– Avoid waterproof makeup which is very chemical and irritating. It damages the fibers of the hair.
– Massage the base of the eyelash regularly. On the other hand, avoid rubbing your eyes like a savage.
– Nourish your eyelashes like you nourish your hair. Applying an oil regularly is a good routine.
Your turn…
Have you tried these grandmother's tricks for long and voluminous eyelashes naturally? Let us know in the comments if it worked for you. We can't wait to read you!
Do you like this trick ? Click here to save it to Pinterest or click here to share it with your friends on Facebook.
Also to discover:
The Easy Recipe for Cucumber Cleansing Milk ready in 10 min!
Here's How to Curl Your Eyelashes WITHOUT an Eyelash Curler.