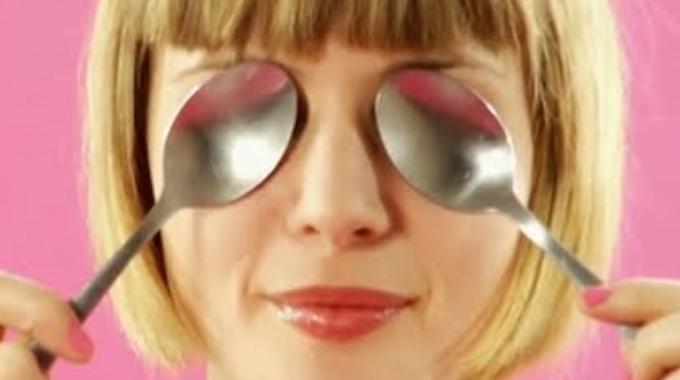 With fatigue and stress, dark circles invite themselves and we would do without.
But you don't have to spend a fortune on a product to mask dark circles
To fight against dark circles, all you need is a teaspoon.
How to do
1. Take 2 teaspoons.
2. Simply place them in the freezer for 15 minutes.
3. Apply them to your closed eyes for 3 to 4 minutes.
Results
And there you have it, your dark circles have disappeared naturally 🙂
It's easy and economical, isn't it?
Your turn…
You tried that grandma's thing for dark circles. Tell us in the comments if it was effective. We can't wait to hear from you!
Do you like this trick ? Click here to save it on Pinterest or click here to share it with your friends on Facebook.
Also to discover:
My 7 Concealer Tips For Keeping A Glowing Mine.
How to fight dark circles with coffee grounds?