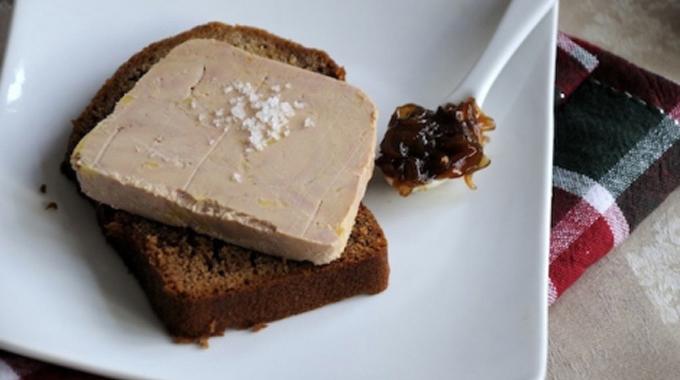 You too have planned astronomical quantities of food for the holidays…
Foie gras is an expensive product that it would be a shame to throw away if there is a surplus, especially at Christmas.
It would be a shame to let him lose…
Especially since I'm sure you'll probably eat a little bit of it again in the future.
So can we freeze foie gras for less loss? Here is my answer: yes.
It remains to knowhow to freeze foie gras so as not to spoil it.
Rest assured ! Freezing cooked or semi-cooked foie gras is very simple. Look :
How to do
1. Make sure that your store-bought foie gras has never been frozen beforehand. Indeed, it is important not to refreeze a product that has already been frozen.
2. If your foie gras can actually be frozenput it in a bag freezing in plastic.
3. You can leave your foie gras in your freezer for a period ranging from 4 to 6 months no problem.
Result
There you go, finished messing around! Thanks to this simple trick, you can freeze foie gras 🙂
So isn't life beautiful? No food waste!
Tasting the pleasure of foie gras again even after the holidays is nice, isn't it?
You will therefore be able to eat a small piece of it to rediscover the taste of holidaysgreat isn't it?
The preservation of foie gras is thus much simpler.
And you can do it whether it's Labeyrie foie gras or homemade.
It's just as effective.
You can also freeze it after cooking, to keep it for a long time.
Savings achieved
What a sacrilege to discard from foie gras ! Already because it is excellent.
But above all because it is expensive, too dear to be put in the trash.
The freezer allows you to keep a lot offood and so we do a lot ofsavings on our budget food.
Speaking of freezerbe careful not to leave his gate big opened too long.
This avoids the losses of freshness.
You will do even moresavings.
Your turn…
And you, have you ever frozen your foie gras to keep it longer? Tell me in the comments.
Share this tip
Do you like this trick ? Click here to save it to Pinterest or click here to share it with your friends on Facebook.
Also to discover:
Here's How to Cut Foie Gras Easily to Make Beautiful Slices.
How to easily unmold a Block of Foie Gras?