It may seem convenient to plug a power strip into a power strip.
But that's actually a very, very bad idea.
So, it is true that technically we can do it.
And it must be recognized that it allows to quickly increase the number of connections.
But I asked the question to an electrician in my neighborhood in Marseille.
And his answer was very clear.
It's necessary absolutely avoid doing it. Here's why :
Why shouldn't a power strip be plugged into a power strip?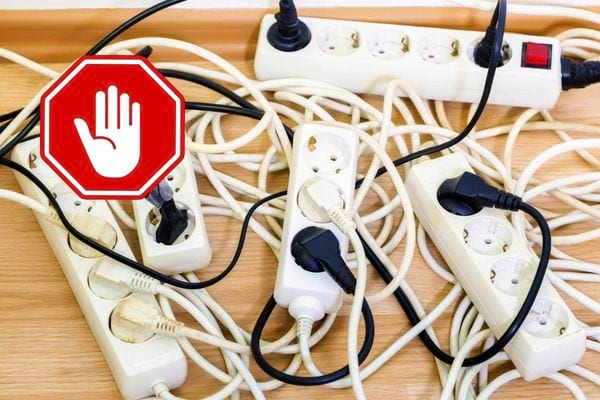 Each power strip is designed to accept a limited power.
If you exceed this power, it starts overheated.
For example, if it can receive 3500 watts, it must not support 3900 watts.
But what happens when you connect two in series?
Contrary to what one might think, the power is not divided between the two.
On the contrary, it focuses on one of them.
The power supported is quickly too high.
There is therefore an electrical overload.
And the risk of overheating is real.
Why is it dangerous to put a power strip on a power strip?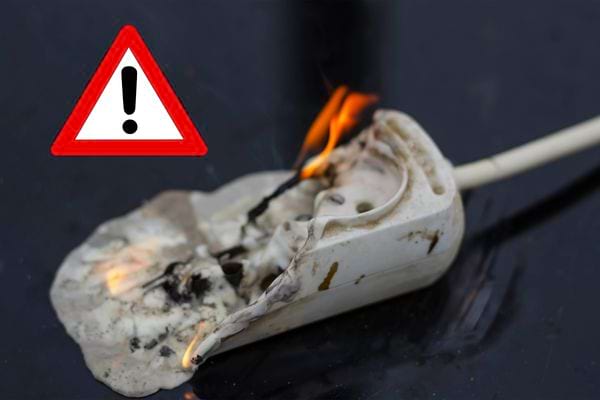 You are probably wondering why this is dangerous.
We all think that electrical overloads blow fuses.
But it's not that simple.
What you need to know is that the pellets blow if the overload is large and significant.
So in the meantime… your connection has time to heat up.
And in the end, a smoldering fire can break out.
What is a smoldering fire?
It is a flameless fire.
It is all the more dangerous if you don't see it right away.
Don't forget thata quarter of domestic fires have an electrical source!
It's still stupid to take this risk, isn't it?
Result: avoid connecting 2 power strips together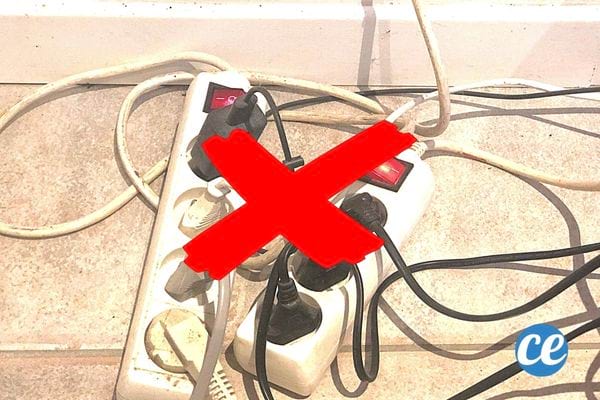 There you go, now you know why you have to avoid this type of connection.
Always check that you do not exceed the recommended number of watts.
In general, the maximum power is 3500 watts.
Just add the power of each device you want to connect to know if you are taking a risk or not.
For example, if your microwave is 1200 watts and your kettle is 2200 watts, you are good.
But if you add another 900 watt appliance, like a coffee maker, you exceed the maximum power.
And there is a risk of overheating and therefore of fire.
It is better to equip yourself with a power strip more powerful.
Your turn…
And you, have you ever plugged a power strip into another power strip? Tell us in the comments. We can't wait to read you!
Share this tip
Do you like this trick ? Click here to save it to Pinterest or click here to share it with your friends on Facebook.
Also to discover:
Power Strips Can Cause a Fire (Here's Firefighter's Tip to Avoid It).
Power Strip with Switch: Inexpensive, Practical and very Economical.