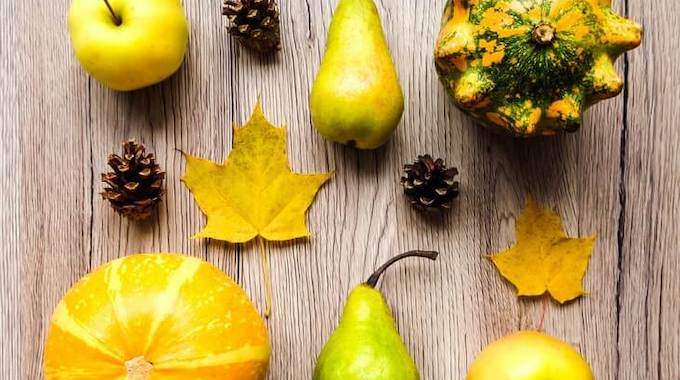 All fruits and vegetables are available throughout the year with supermarkets.
It's not easy to remember what each season brings us.
To relearn the rhythm of seasonal production, and therefore pay less for your fruits and vegetables, you will find a tip on the site indicating the corresponding seasonal fruits and vegetables for each month.
This time it's the turn of the month of notovember.
1. Fruits
– Chestnut
– Quince
– Khaki
– Mandarin
– Pear
– Apple
– Grape
2. Vegetables
– Beet
– Swiss chard
– Broccoli
– Carrot
– Celery branch
– Celeriac
– Mushroom
– Squash
– Pumpkin
– Cabbage
– Brussels sprouts
– Cauliflower
– Red cabbage
– Crosne
– Endive
– Spinach
– Fennel
– Turnip
– Onion
– Parsnip
– Leek
– Potato
– Pumpkin
– Pumpkin
– Salad
– Salsify
Savings made
A fruit or vegetable that travels thousands of kilometers is often a fruit or vegetable with a higher price because of transport.
Indeed, oil represents more than 1/3 of the price of what we eat …
Choosing seasonal fruits and vegetables produced in your region is often less expensive.
To easily and regularly supply yourself with organic fruits and vegetables, also consider the organic basket which is practical and economical.
You can also see the seasonal fruits and vegetables for the months of January, February, March, April, May, June, July, August, September, October, December.
Your turn…
Did you know these vegetables? Which do you prefer? A recipe to suggest? Comment it out!
Do you like this trick ? Click here to save it on Pinterest or click here to share it with your friends on Facebook.
Also to discover:
Convenient and Free: the Seasonal Fruits and Vegetables Calendar.
11 Fruits and Vegetables You Should Only Buy Once In Your Life If You Know These Tips