It is true that today, in supermarkets, it is possible to eat almost any fruit and vegetable, at any time of the year.
And suddenly, we get lost! It's hard to know which fruits and vegetables are in season.
But for save on your shoppings, nothing better than eating seasonal fruits and vegetables.
We explain what you need to eat to eat well in summer, winter, spring and autumn!
This time it's the turn of fruits and vegetables of the month of september. Look :
The fruits
This month, here are the fruits on which we focus our consumption: fig, raspberry, melon, mirabelle plum, blackberry, blueberry, peach, pear, apple, plum, prune, grape.
The vegetables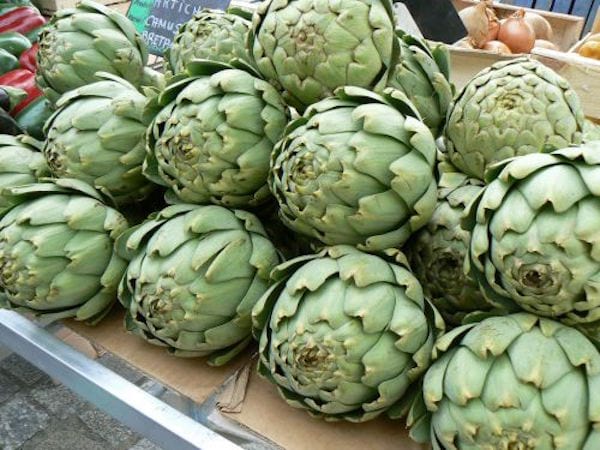 For the vegetableshere are the ones you should favor: artichoke, eggplant, beetroot, chard, broccoli, carrot, celery, cabbage, Brussels sprouts, cauliflower, cucumber, zucchini, pumpkin, spinach, fennel, curly, chanterelle, green bean, lettuce, corn, onion, leek, pepper, potato, radish, salad, tomato.
Savings achieved
The price of fruits and vegetables is sometimes high, especially if you want to eat 5 a day.
To reduce the price, the trick is to choose seasonal fruits and vegetables which are often less expensive.
If you want to stop paying for the transport of thousands of kilometers that your fruits and vegetables sometimes travel, buy them in season!
You can also consult the list of seasonal fruits and vegetables for the months of January, February, March, April, May, June, July, August, October, November and December!
Your turn…
What are your favorite September fruits and vegetables ? How do you taste them? Leave us your comments ! We can't wait to read you.
Share this tip
Do you like this trick ? Click here to save it to Pinterest or click here to share it with your friends on Facebook.
Also to discover:
Practical and Free: the Calendar of Seasonal Fruits and Vegetables.
11 Fruits and Vegetables You Should Only Buy Once in Your Lifetime If You Know These Tricks.