The p'tits-beurres are the biscuits of our childhood.
Not only is it even better…
…but in addition it avoids preservatives and additives that are bad for your health!
You will be able to say: « I made them! ».
I give you here the real recipe that my grandmother prepared for me to taste it.
And you will see, it is super easy, fast and really delicious.
Here is the best traditional recipe for homemade petit-beurre. Look :
Ingredients
– 250g of flour
– 100 g semi-salted butter
– 80 g caster sugar
– 60ml of water
– 1 sachet of vanilla sugar (or a few drops of vanilla extract)
– pinch of salt
– saucepan
– salad bowl
– rolling pin
How to do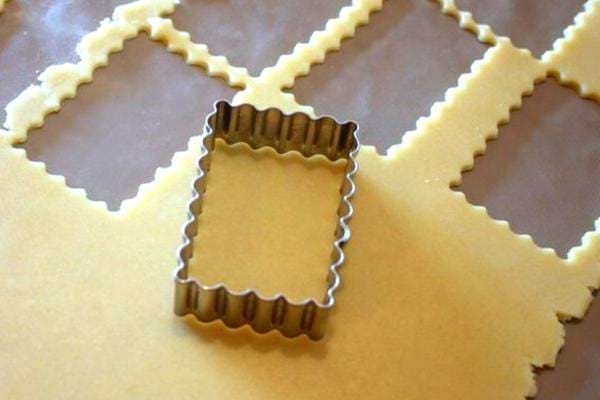 Preparation : 30 mins – Cooking : 12 mins – For 4 people
1. Put the water, sugar and butter in the saucepan.
2. Heat over low heat, stirring to melt the butter.
3. Stir so that the 3 ingredients are evenly mixed.
4. Leave to cool for 15 minutes, stirring occasionally.
5. In the bowl, put the flour, baking powder and salt.
6. Pour the mixture from the pan, stirring constantly so as not to create lumps.
7. When the dough is homogeneous, put it in the fridge to chill for at least 2 hours.
8. Preheat the oven to 180°C.
9. When you take the dough out of the fridge, knead it with your hands to soften it.
10. Roll it out with the roller. It should be about 0.5 cm thick.
11. Cut out your cookies using a cookie cutter special « small butter ».
12. Put them all on the baking sheet.
13. And direction of oven for 12 min.
Result: delicious homemade butters!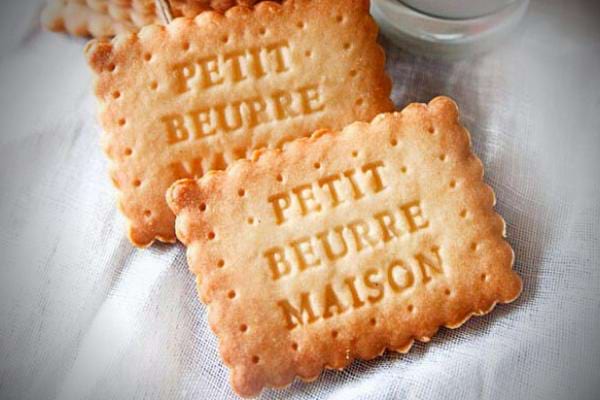 And There you go ! Your LU cookies are already ready to be tasted 🙂
Easy, quick and delicious, right?
All you have to do is enjoy these crunchy little cakes.
It's perfect for a snack with tea or hot chocolate.
Personally, I like to offer it with an ice cream or a fruit salad.
Plus, these shortbread cookies are perfect because they don't contain eggs.
My son is allergic to it. But with this recipe, he can do his gourmet without fear.
Want another point that I love about this recipe?
The cooking time is very short, so very little energy is consumed.
How to store butter biscuits?
These cupcakes keep very well.
Just put them in a metal box.
Or simply an airtight glass jar, for example.
Under these conditions, they can be kept for several weeks while remaining crunchy.
But… don't worry! They will be eaten before!
Variations on the recipe
For the most greedy, you can add a few chocolate chips in the dough.
But also diced candied fruit.
Or just a little orange blossom or lemon juice to add flavor.
Finally, the recipe can have a thousand variations. Just give free rein to your creativity.
Your turn…
Have you tried this recipe for homemade butter cookies? Tell us in comments if you liked it. We can't wait to read you!
Share this tip
Do you like this trick ? Click here to save it to Pinterest or click here to share it with your friends on Facebook.
Also to discover:
My Grandmother's Honey Cookies Recipe (Easy And Quick To Make).
Easy and Cheap: 8 Recipes To Make With ONLY 2 Ingredients.