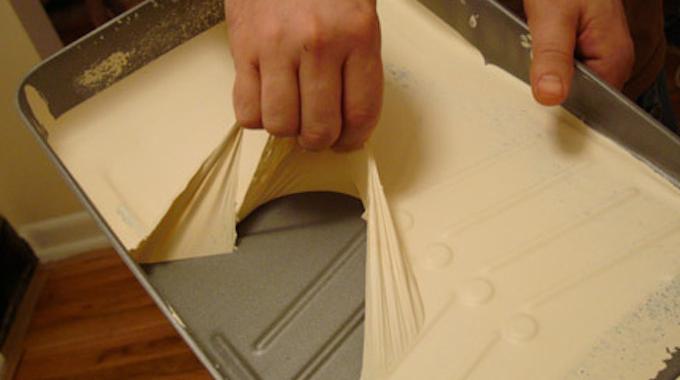 You have to do paint jobs.
But cleaning utensils like brushes and the tray afterwards, does that bore you in advance?
Usually everything gets covered in paint (including you), especially the paint tray.
And it takes hours to clean everything…
How to do
1. Before painting, cover your paint tray withaluminum.
2. Once the painting is finished, all you have to do is remove the aluminum to clean it in 2 seconds flat.
And in the video, it looks like this:
Here's how to clean a paint tray in 2 seconds flat ➡️ https://t.co/h3qjmr9bRd pic.twitter.com/4A4jIm4uSC

— CommentEconomiser.fr (@cmmnteconomiser) October 14, 2017
Results
There you go, you have already cleaned your paint tray 🙂
You now know how to properly clean your paint tray easily and quickly.
Simple, practical and effective!
You will save a lot of time in your painting work.
And you use less products to clean the tank.
More practical and more economical, isn't it?
In addition, if you have several colors to do, it avoids dirtying the second with the remains of the first.
In short, what happiness 🙂
Your turn…
Have you tried this trick to clean a paint tray? Let us know in the comments if it worked for you. We can't wait to read you!
Share this tip
Do you like this trick ? Click here to save it to Pinterest or click here to share it with your friends on Facebook.
Also to discover:
How to Make a Homemade and Natural Paint Yourself?
Finally, a Pro Tip to NEVER Smudge Paint Again.