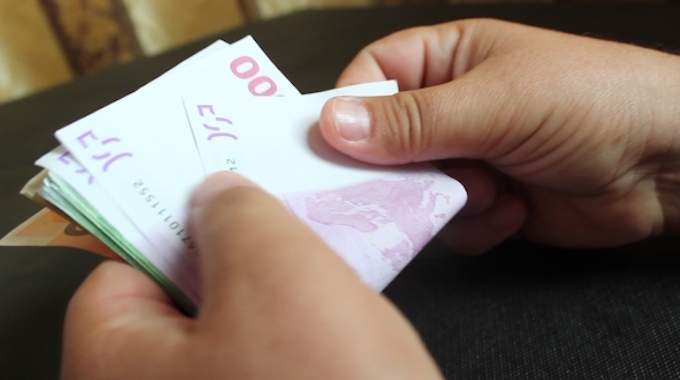 Fortunately, there is a simple and very practical trick to stop overspending.
The smart thing is to stop paying with your credit card.
For 4 months now, I've been saving on each of my outings and I'm no longer overdrawn! I tell you about my little enriching experience.
How to do
1. I started by making a budget of my monthly income and expenses to know how much I have to set aside per month (for taxes) and how much I can spend on a daily basis for shopping, going to the theater or cracking on a small bag .
2. I calculated that I could spend 100 euros a week on everything.
3. Every Sunday evening, I withdraw 100 euros and put my credit card in a cupboard that I lock. It's psychological because I could open it, but I don't because it would be stupid.
4. I only spend 100 euros each week for all my purchases.
Results
And now, with this easy method, I spend less and I'm no longer overdrawn 🙂
The good surprise is that since I apply this method, I only buy the essentials.
I am much more aware of the prices because I follow my budget and make my shopping list. In fact, it helps me to organize myself.
On the other hand, when I'm with girlfriends, it helps me not succumb to the temptation to spend in stores because one of us has a crush on a nice little top.
With this method, I am no longer overdrawn and better, I manage to save money.
If like me, you are a bored basket, this method will allow you to save a lot of money because if you only have 20 euros on you, you know that you will not be able to spend more!
Ah yes, I forgot, when I buy a train ticket or other on the internet, I withdraw the amount from my monthly budget of course. For 40 euros in train tickets, I have 10 euros less to spend per week for a month.
Like paying with a credit card, buying on the Internet can quickly make you lose your sense of reality.
Your turn…
And what are your ways to save? Have you tried this smart money-saving trick? Let us know in the comments if it worked for you. We can't wait to read you!
Share this tip
Do you like this trick ? Click here to save it to Pinterest or click here to share it with your friends on Facebook.
Also to discover:
Take the Challenge For 2018: 52 Weeks of Savings.
44 Ideas To Help You Save Money Easily.