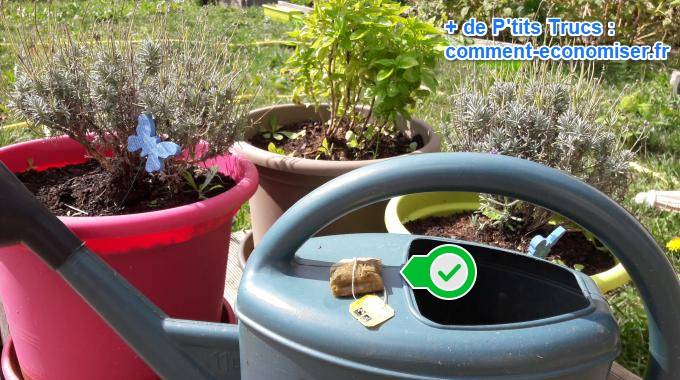 Tea has almost magical powers and above all very useful and economical.
A grandmother's trick to have beautiful plants is to water her garden with leftover cold tea.. Look :
How to do
1. Don't throw away your old used tea bags.
2. Put them in your watering can.
3. Regularly add water in it so that the tea infuses little by little.
4. Water your plants with this water.
Results
And now, your plants thus benefit permanently from this superb fertilizer.
No need to spend your money on overpriced chemical fertilizers!
Why does it work?
Tea leaves contain carbohydrates which are an excellent fertilizer for green plants or flowering plants such as orchids in particular.
It's easy and above all completely free.
bonus tip
You don't drink tea but coffee? No problem ! We talk a lot about coffee grounds for their different virtues, as concealer, anti-cellulite, or even as a conditioner. But it is also a very good fertilizer for your plants. Check out the trick here.
Your turn…
Have you tried this trick to have beautiful plants thanks to tea as fertilizer? Let us know in the comments if it works for you. We can't wait to read you!
Do you like this trick ? Click here to save it to Pinterest or click here to share it with your friends on Facebook.
Also to discover:
20 Amazing Uses for Used Tea Bags.
The Essential Tip for Watering your Plants in your Absence.