Hi you ! Today, I want to share with you an article that will make you travel a little. I present to you the 10 most beautiful small towns in Thailand. If you too are tired of crowded big cities and are looking for a corner of paradise to relax, you've come to the right place. Get ready to discover magical places that will make you want to buy a plane ticket on the spot.
So, a little advice to make the most of these little wonders: don't hesitate to get off the beaten track and explore the surroundings. Often, the most beautiful treasures are hidden nearby and are rarely visited by tourists. Don't forget to bring a good camera and take the time to wander the streets to capture the very essence of these places.
And to give you my personal opinion, I fell in love with Chiang Khan, a city located on the banks of the Mekong. Its authentic charm, its traditional wooden houses and its peaceful alleys simply won me over. I loved strolling along the river at the end of the afternoon, admiring the sunset and tasting the local street food. Honestly, it was one of the highlights of my trip to Thailand. So don't wait any longer and come and discover the other small towns that make up this top 10!
Chiang Khan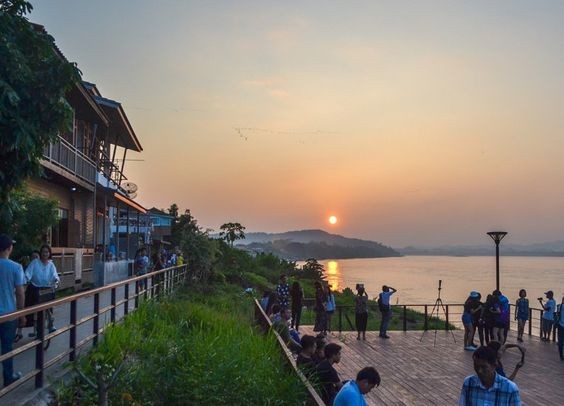 The authentic pearl of the Mekong Nestled on the banks of the Mekong, Chiang Khan seduces with its traditional wooden houses and its peaceful alleys.