Know that it keeps very well.
Fortunately, my Alsatian friend gave me her effective and simple tips for preserving it.
Here are 6 easy tips for long preserve your traditional or homemade gingerbread for months. Look :
1. Store the gingerbread in aluminum foil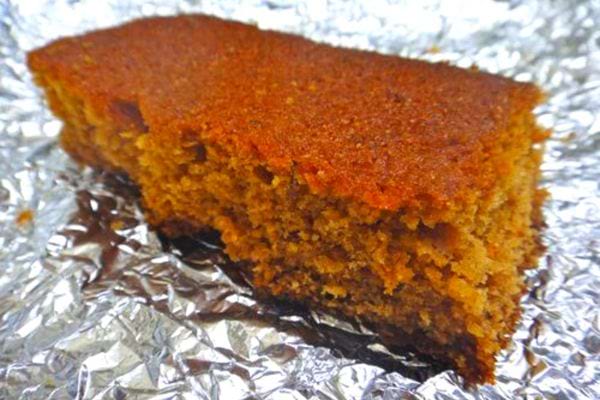 One of the easiest ways to store it is to wrap it in aluminum foil.
Do you know it's even recommended to keep it in aluminum foil for 24 hours before tasting it?
It's even better! Because it is only then that all its flavors are released.
By wrapping it in aluminum foil, at room temperature, you can keep it like this for 10 to 15 days.
The important thing is that it is not in direct contact with the air.
2. In cling film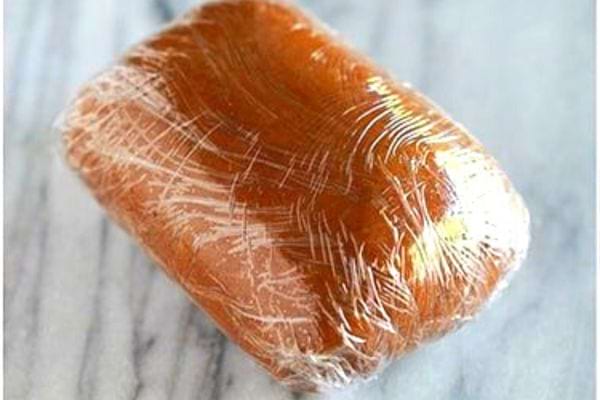 No aluminum foil? Use clingfilm !
It's the same principle as with aluminum foil.
Once the gingerbread is cooked, unmold it and wait for it to cool.
Then put it back in the mold.
And wrap it all up with cling film.
Put it away from greedy people in a cupboard.
You can keep it for 10 to 15 days without any problem.
3. In an airtight metal box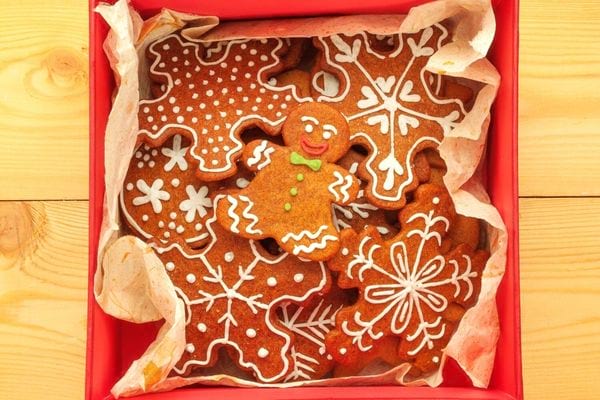 This is probably the prettiest way to keep it!
If you are making your homemade gingerbread, let it cool.
Then put it in a beautiful airtight metal box designed for food storage.
And put it in the fridge.
Not in the fridge, but rather on a balcony or in a cellar.
Why ? Because your cake must not be in a humid environment.
You can keep it like this for 2 weeks easily.
4. Can you freeze gingerbread?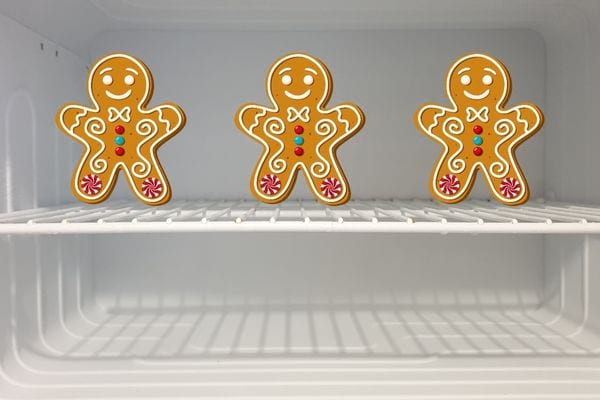 Freezing is an effective food preservation method for gingerbread.
To be honest, it's quite handy if you want keep it for a long time.
You can thus prepare it in advance and bring it out during the Christmas holidays.
For this, take clingfilm and simply wrap your whole cake in it.
Then put it in the freezer.
You can also cut it into slices before freezing it.
Then wrap them in cling film and place them in the freezer.
That way, as soon as a little gourmet desire arises…
Just take the gingerbread out to defrost and then put it in the hot oven for 5 minutes. Yum !
The gingerbread will keep for 3 months.
5. Freeze the gingerbread dough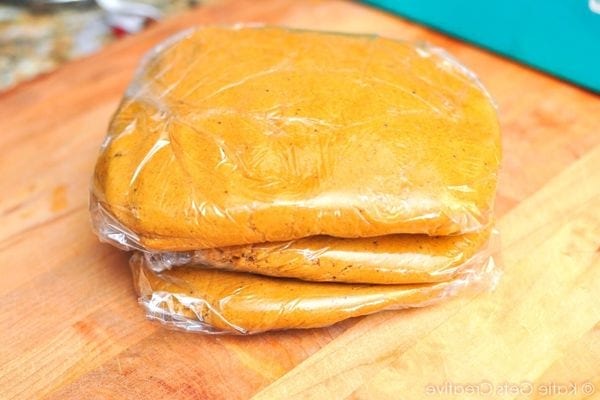 But baking pros have another handy trick for storing gingerbread.
They don't freeze the baked cake…
No, it freezes the dough before baking !
First, it saves time the day you want to serve your sweet treat.
Just take the dough out in advance and let it thaw, before baking the cake.
But above all, it's even better!
This is particularly the case if you want to make little gingerbread men.
If you freeze it cooked, your cookie in the shape of a man can become fragile.
Thawing can be tricky.
While freezing the dough, no risk!
6. Store your gingerbread sous vide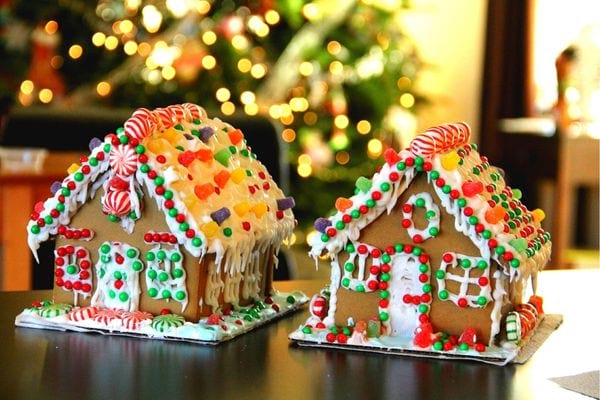 There is another solution to keep this cake for a long time, even without freezing.
Just do it keep under vacuum.
For this, you must have a food vacuum packing machine.
It's a good investment to keep your food for a long time and avoid waste.
After having vacuum-packed it, it can thus be kept for more than twenty days in the fridge.
Worth it, isn't it?
More advice for storing your gingerbread well
Very often, gingerbread is covered with icing.
You know why ?
You will answer me:
« Because it's good and what's more, it's beautiful! »
And you are absolutely right!
But it is not the only reason.
Frosting also helps keep cookies longer.
Smart and tasty!
Your turn…
Have you tried these grandmother's tips for storing gingerbread? Let us know in the comments if it worked for you. We can't wait to read you!
Share this tip
Do you like this trick ? Click here to save it to Pinterest or click here to share it with your friends on Facebook.
Also to discover:
Easy And Soft: My Gingerbread Recipe Better Than In Alsace!
20 Awesome Tips To Keep Your Foods Longer.