With the Christmas period comes back for me the pleasure of baking.
I always make a large quantity for my whole family.
We all get together to prepare them: young and old alike.
Because the recipe is really easy to make, even for children.
here is easy and quick recipe to prepare your little Christmas shortbread cookies. Look :
Ingredients
For 50 shortbread
– 2 eggs
– 250g of flour
– 110 g of sugar
– 2 pinches of salt
– 130 g of butter soft
– 40 g icing sugar
– salad bowl
– fork
How to do
1. Crack a whole egg into the bowl.
2. Add only the yolk of the second.
3. Pour the sugar and salt.
4. Beat with a fork.
5. Add the flour, mixing gently.
6. Add the soft butter.
7. Mix with your fingers to obtain a sandy paste.
8. Leave to cool for 30 mins.
9. Preheat the oven to 180°C
10. Roll out the dough with a rolling pin, lightly flouring it. It should not stick to the work surface.
11. Cut out the shapes using cookie cutters.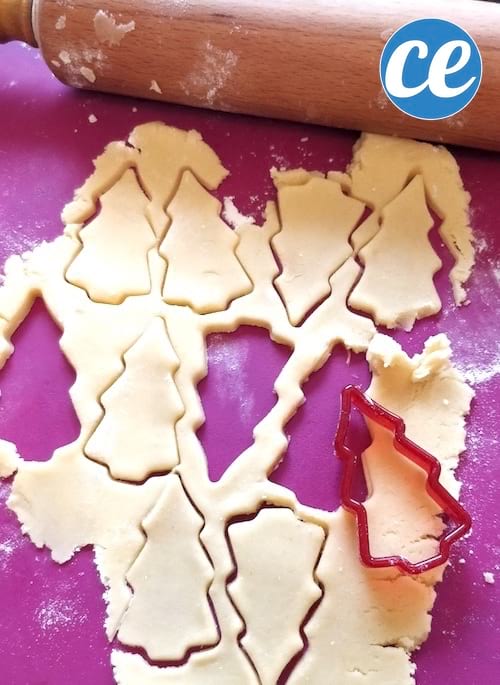 12. Place the shortbread on the baking sheet.
13. Place in the oven and cook for 15 to 20 minutes depending on the thickness.
14. Take out of the oven and let cool.
15. Prepare the glaze with a little of the remaining egg white and the icing sugar.
16. Mix the egg white with the icing sugar.
17. Stir vigorously to obtain a smooth texture.
18. Color the frosting by adding food coloring.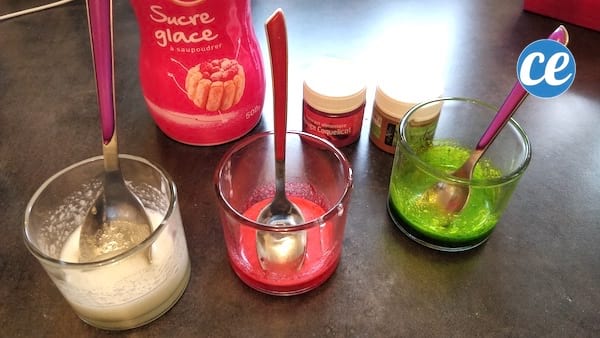 19. Spread on your shortbread and let dry 30 min.
Results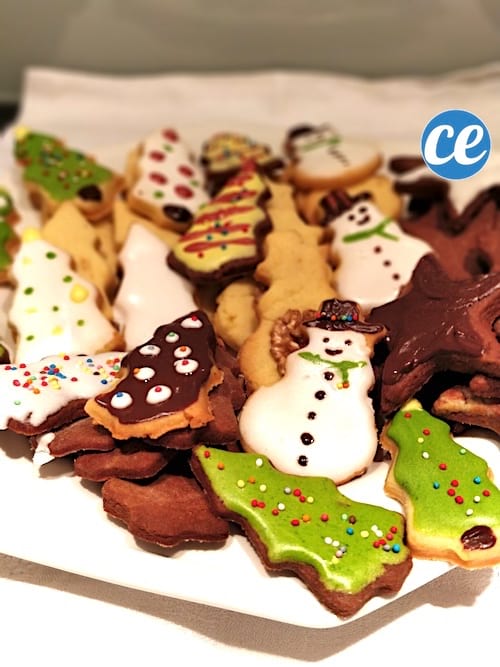 And There you go ! Your little Christmas shortbread are already ready to be tasted by the whole family 🙂
Easy, fast and economical, right?
I can assure you that everyone will enjoy it, including the children who will also have participated in the recipe.
And no need to buy ready-made industrial shortbread!
It's good better to make them at home and it is also much more economical.
More tips
You can prepare a large quantity of dough and freeze it to make your shortbread at the last moment.
Shortbread can be stored in a box 1 week with icing and a little more without icing…
Finally if you manage not to eat everything before!
Adapt the cooking of the little shortbread biscuits according to your tastes: more or less cooked.
Obviously, the icing is not essential, some do not like it and prefer without.
Anyway, I love it!
If you find the frosting difficult to make, know that there is a ready-made paste called royal icing.
Your turn…
You tested this grandma's recipe for Christmas shortbread? Let us know in the comments if it was good. We can't wait to read you!
Share this tip
Do you like this trick ? Click here to save it to Pinterest or click here to share it with your friends on Facebook.
Also to discover:
Easy And Quick: The Delicious Christmas Bredele Recipe.
The Proven Trick To Keep Cookies Moist.