My vacuum cleaner is not the latest generation, but it works great!
On the other hand, I lost all the small accessories…
In particular the very fine nozzle which allows you to vacuum dust in all corners of the house and the car.
Fortunately, my grandmother gave me a genius tip for making a nozzle for my vacuum cleaner.
The magic trick is to use a paper towel roll as a mouthpiece. Look :
What you need
– 1 cardboard roll paper towel
How to do
1. Flatten the end a roll of paper towel in cardboard.
2. Slip the other end into the vacuum hose.
3. Vacuum dust from all corners.
Result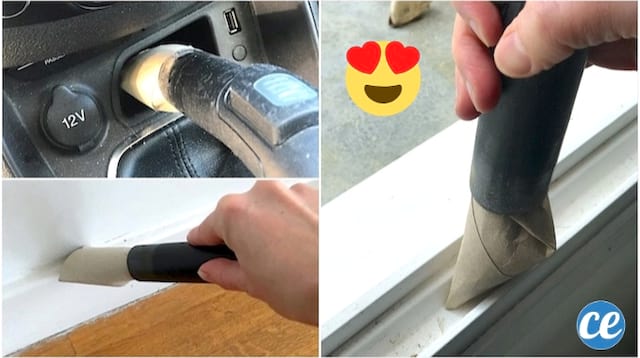 And There you go ! You now know how to vacuum dust in every corner of the house and the car 🙂
Easy, fast and effective, right?
Don't even need to buy an accessory kit for your vacuum cleaner at Conforama, Leclerc, But or Boulanger!
In addition, you can adjust the length by cutting the roll to the length that suits you best.
It's even better than a universal vacuum cleaner brush!
This universal nozzle works to vacuum baseboards, window rails, radiators, air vents, drawers and corners of the car.
Why does it work?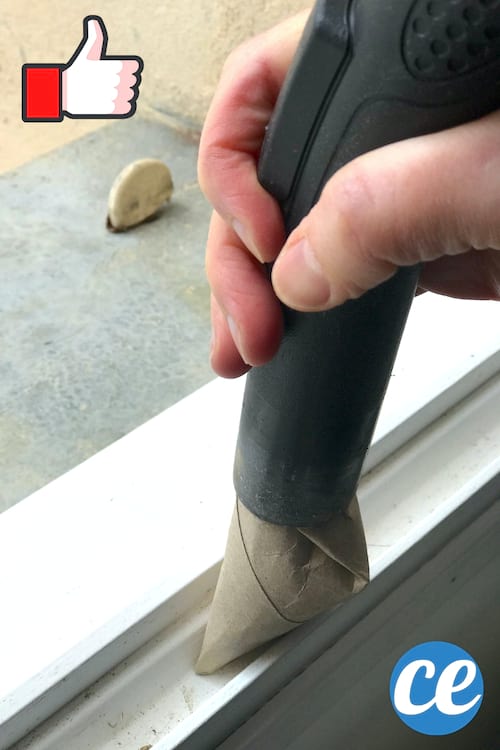 The flattened and flexible cardboard tube perfectly replaces the « crevice tool » sold with the vacuum cleaner.
As he is flexibleit adapts to every nook and cranny to suck them up with the greatest accuracy. Finished the dust!
This technique works with all brands of vacuum cleaner:
Karcher, Dyson, Rowenta, Electrolux, Hoover, Miele, Bosch, Grundig, Hilti, LG, Nilfisk, Oceanic, Samsung, Vorwerk and Xiaomi.
Your turn…
You tested this grandma's trick to replace your vacuum cleaner nozzles ? Let us know in the comments if it worked for you. We can't wait to read you!
Share this tip
Do you like this trick ? Click here to save it to Pinterest or click here to share it with your friends on Facebook.
Also to discover:
13 Vacuum Cleaner Uses Nobody Knows.
Finally a tip for vacuuming in the smallest corners.