Normal… If there is a budget that weighs heavily, it is gasoline!
Fortunately, there are solutions to easily find the cheapest gas station around you.
Here is a trick to find the one that will make you save euros with each fill-up.
How? 'Or' What ? It's very simple, but you have to know the right technique.
Either using a dedicated application like Essence & Co, or a website like Zagaz. Explanations:
1ST METHOD
Use the Gasoline & Co app on your Android smartphone or iPhone.
1. Download the Essence & CO app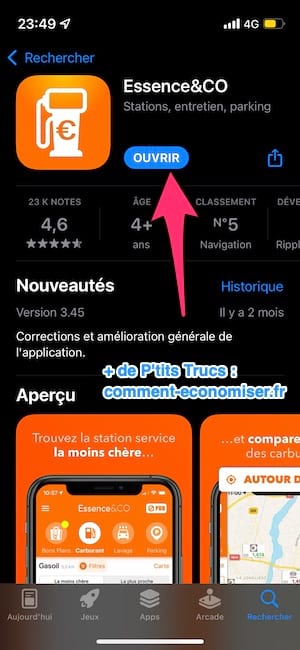 To download it on Android, Click here.
To download it on iPhone, Click here.
2. Choose your vehicle's fuel type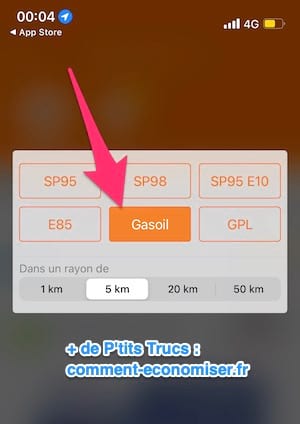 You have the choice between SP95, SP98, SP95 E10, E85, Diesel and LPG.
Also choose in what radius you want to look for the petrol station around you: 1 km, 5 km, 20 km or 50 km.
3. Click on the cheapest station around you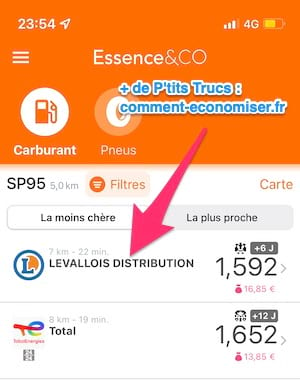 You have the choice between a list of stations the cheapest or the closest.
4. Click on Directions to find out how to get to the station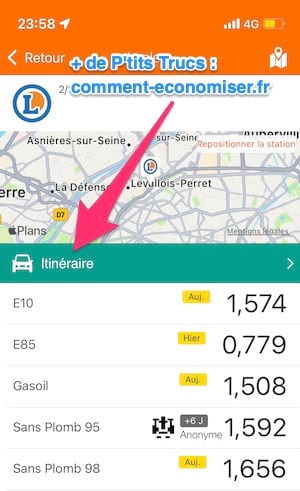 The app opens Google Maps to show you the shortest route to the station you selected.
5. Find the cheapest station on the way to work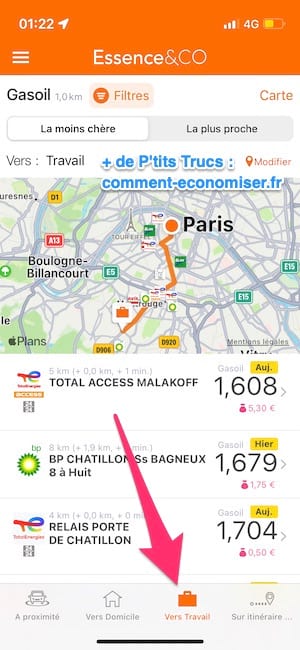 Note that you also have the convenient option ofindicate your home and work address.
How that, the application tells you that they are the cheapest stations on the way.
It also works for going home.
2ND METHOD
Another solution, use the form below to find out which station is the cheapest around you.
1. Simply choose your department below and click on « Search »: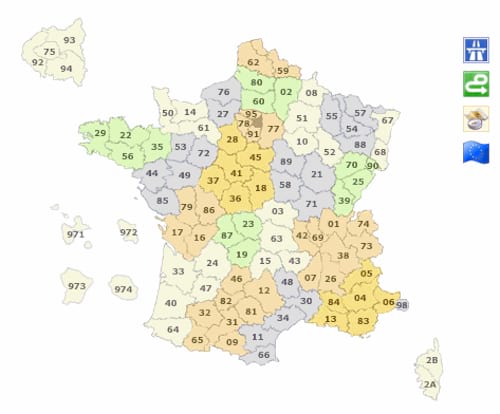 A new page will open.
2. Click on the « Filter Options » button to choose your fuel:

You have the choice between all types of gasoline (unleaded 98, unleaded 95, E10, diesel, E85 and LPG).
3. Finally, sort by ascending price to find the cheapest station: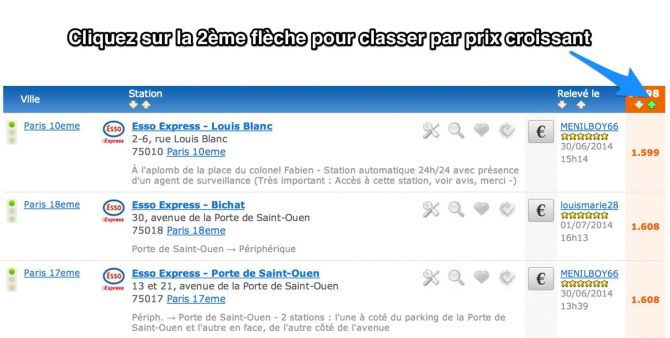 And if I'm looking for the cheapest station near me, I can also indicate directly my address on this page.
Conclusion: you will save gas!
There you go, now you know how to find the cheapest station near you 🙂
Easy, convenient and economical, right?
Obviously, it works just as well on the highway as in town.
And of course wherever you are in Ile de France, in Marseille, Bordeaux or any other city in France.
Your turn…
You have tested these 2 tips for save on fuel every day ? Let us know in the comments if it worked for you. We can't wait to read you!
Do you like this trick ? Click here to save it to Pinterest or click here to share it with your friends on Facebook.
Also to discover:
How to Save Gas Easily.
17 Effective Tips To Use Less Gas.