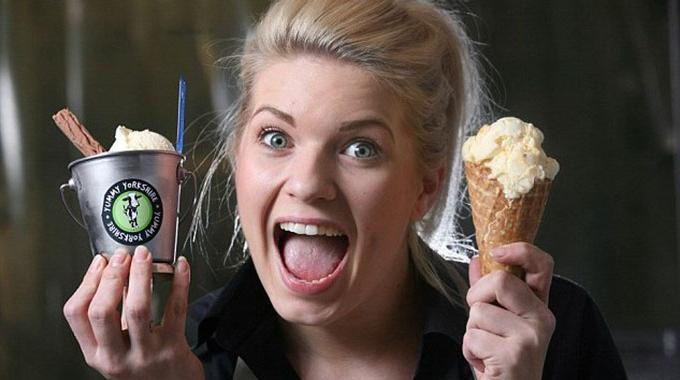 Or do you have an irrepressible desire for a good ice cream in front of your favorite series?
Alas … The fridge is empty. No problem !
Here is a quick recipe to make delicious homemade ice cream with only 1 ingredient.
Follow this quick and economical tip to delight the taste buds of the whole family:
Ingredients
– 1 frozen banana
How to do
1. Cut the bananas into pieces.
2. Freeze them.
3. Put them in the blender.
4. Make balls.
Results
And there you have it, your homemade ice cream with 1 single ingredient is ready 🙂
Simple, practical and fast!
You will wow everyone with this express recipe of banana ice cream.
The advantage is that this ice cream is without milk.
Useful when you have an allergy to dairy products!
And what's more, it's sugar-free, gluten-free and 100% vegetarian.
And you saw: no need for an ice cream maker. It's economical, isn't it?
For gourmets, nothing prevents you from adding chocolate chips or crumbs of Speculoos…
If you want it to be even faster, consider leaving a few bananas in the freezer.
That way, you just have to put them in the blender to have your dessert ready to be tasted.
Your turn…
You tried this easy trick for make a home ice creamnot ? Let us know in the comments if it worked for you. We can't wait to hear from you!
Do you like this trick ? Click here to save it on Pinterest or click here to share it with your friends on Facebook.
Also to discover:
The Tip So That the Ice Cream Jar Is Always Soft When Coming Out of the Freezer.
The Homemade Eskimo Recipe Your Kids Will Love!