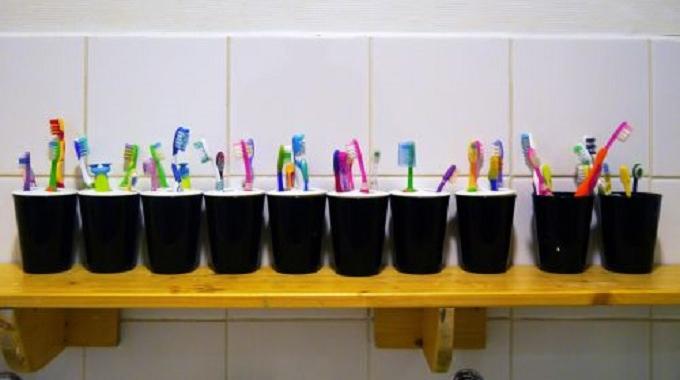 Fortunately, there is a very simple trick to keep your toothbrush a little longer.
To rid it of all germs and bacteria, the secret is to disinfect it with white vinegar. Look :
How to do
1. Boil some water
2. Add a glass of white vinegar.
3. Put your toothbrush in the mixture for a min.
Result
There you go, your toothbrush is now perfectly clean 🙂
It's a very effective trick to get rid of germs and maintain very good dental hygiene without too much effort.
So to make your brush live longer, choose white vinegar!
If like me, you want to use your toothbrush as long as possible, you boil it with white vinegar at least once a month to disinfect it properly.
Caring for your toothbrush saves money
The longer your toothbrush stays clean, the less often you will need to renew it!
Easy as trick to save!
Disinfecting your toothbrush at least once a month in water and a little white vinegar is perfect for saving money at the checkout.
A toothbrush, one should normally buy a new one at least once a month, but by disinfecting it well, one can easily prolong its lifespan to 2 months. If you have a big family, that's a lot of savings at the end of the year.
While you're at it, you can also choose to use toothbrush glasses to save water.
Your turn…
Are you going to follow my tip or do you think it's better to keep buying new toothbrushes so often? Tell me in the comments.
Share this tip
Do you like this trick ? Click here to save it to Pinterest or click here to share it with your friends on Facebook.
Also to discover:
A Dentist's Tip To Whiten Teeth Fast.
The Last Gesture Before Bedtime For Beautiful Healthy Teeth.