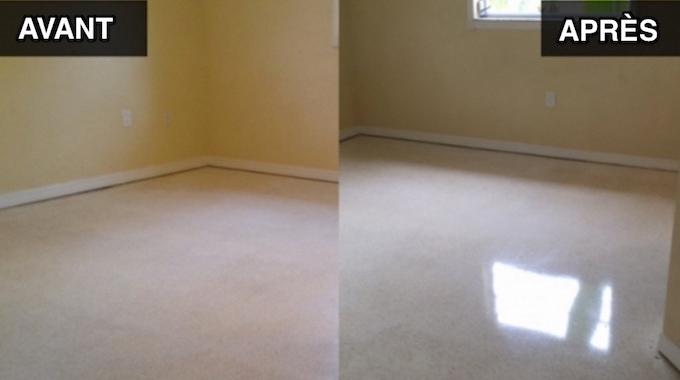 This is normal over time, it deteriorates and loses its shine.
Especially if the whole family comes in and out all day with dirty shoes.
The trick is to use household alcohol. Look :
How to do
1. Put a liter of lukewarm water in a bucket.
2. Add three tablespoons alcohol household.
3. Mix well.
4. Wash your linoleum floor with this mixture.
Results
And There you go ! Your dull linoleum floor is now all clean and shiny 🙂
Your old linoleum has found a second youth thanks to this cleaning trick.
Indeed, household alcohol helps your floor to regain all its shine and dries in a flash. And in addition, it smells good for several hours in the house.
This is the best way to make your lino shine naturally.
For greater efficiency, you can mix 50% alcohol and 50% water. This method works for all plastic and PVC floors.
The bonus tip
Spray household alcohol on your glass surfaces. Wipe with a soft, dry cloth. And presto, it shines in the blink of an eye!
Do you like this trick ? Click here to save it on Pinterest or click here to share it with your friends on Facebook.
Also to discover:
Tile Cleaner: Discover the Home Recipe.
11 Tips That Will Make Housework A Child's Play.