Here is a tip that will surprise you.
How to do
1. Hang the item of clothing on a hanger.
2. Blow the hair dryer about 3 or 4 cm to remove the wrinkles. Be careful not to burn the garment!
Results
And there you have it, your garment is now wrinkled 🙂
This tip works wonderfully on cotton clothes.
Note that it is more effective if the hair dryer has a plastic nozzle.
And if the hair dryer has a function to blow cold air (instead of hot air), it helps prevent the folds from coming back too quickly.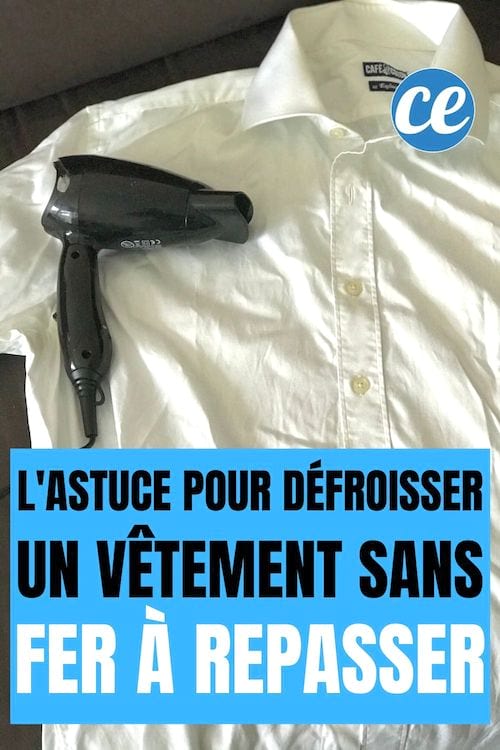 Your turn…
Have you tried this handy trick for steaming clothes? Let us know in the comments if it worked for you. We can't wait to hear from you!
Do you like this trick ? Click here to save it on Pinterest or click here to share it with your friends on Facebook.
Also to discover:
I Clean My Iron With White Vinegar.
My Tip Against Iron Burns.