When you type 3 false codes with your bank card, it is blocked immediately!
So, to be able to continue to use it, it must be unlocked.
Because from one bank to another, the means of reactivating it are not at all the same!
And without your credit card, you can hardly do anything; and I know what I'm talking about.
I blocked my card even though I had no cash on me; a real mess…
So if like me you don't want to live this bad experience anymore, I give you the solutions.
Discover how to unlock your bank card quickly after 3 incorrect PINs according to your bank. Look :
Why does a card get blocked after 3 wrong codes?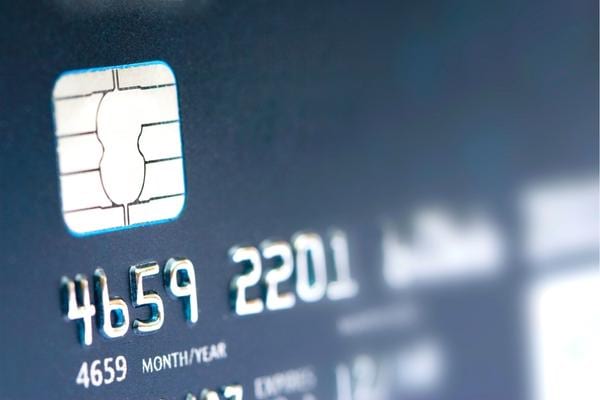 Note that all bank cards have a security system that blocks the card if you enter 3 false codes.
Whether you are at the distributor or at a merchant, you can no longer use the card after 3 false PINs.
If it happens to the distributor, it's even worse, because your credit card is also swallowed!
So it may seem very annoying at first sight, but yet it is absolutely necessary.
This is done to prevent thieves from finding the correct code and using the card fraudulently.
Seen like that, it immediately makes you relativize.
But back to our subject.
Once the card is blocked, can it be unblocked easily enough?
Well know that with some banks, you can reactivate it.
But with others, you are forced to replace it, because it becomes permanently unusable!
Let's look together at all the possible scenarios according to the banks:
1. Unblock your card at BNP
If you are at BNP and you enter 3 incorrect codes consecutively, the chip is permanently blocked!
What to do in this case? Well it all depends on the card you have.
– If it is a Visa Infinite card, contact the Infinite Service on 01 47 92 50 60 to obtain a new card.
The operation is free.
– If the card was swallowed in a BNP distributor, go to the branch reception.
The agency gives an appointment within 48 hours to pick it up and order another one for you.
– If it is an ATM from another bank, your bank will do what is called a card repair.
A repair allows you to make a new card while keeping the same secret code.
The card has a new number and its validity is renewed for three years, but the code remains the same.
For repairs, the card is made available in your agency within 5 working days.
This operation is charged €15 at BNP.
2. Unblock your card at Crédit Agricole and LCL
When you have blocked your card following 3 incorrect codes, some banks give you a 4th chance!
Usually, when you type 3 wrong codes, the chip gets blocked immediately.
But at LCL and Crédit Agricole, if the code comes to mind, you have a 4th chance.
Be careful though; for this to work, there are 2 conditions.
– Already, you have to be in front of an ATM of your bank.
Clearly, if your card is LCL, go to an LCL distributor.
If it comes from Crédit Agricole, go to a Crédit Agricole distributor.
– Next, you must remember your confidential code.
If you really don't remember it, ask for the code to be sent to you.
It costs €2 if sent by SMS and €12 if sent by post.
Once these 2 conditions are met, insert your blocked card at the ATM and enter the correct code.
If the code entered is correct, your card is unlocked.
The card is then reactivated and you can continue to use it as before.
Be careful, if you enter the wrong confidential code for the 4th time, your card will be swallowed by the distributor.
It is then permanently blocked.
In this case, you must order a new bank card from your branch.
3. Unblock your card at Caisse d'Epargne and Banque Populaire
At Caisse d'Epargne or Banque Populaire, if you have made 3 wrong codes in a row, you have no choice.
We recommend the blue card.
Go to your branch with your ID and account number.
If you have your unusable credit card, return it to your branch.
If your credit card got stuck in an ATM, it has been swallowed.
No need to try to retrieve it and bring it to the agency.
This is useless.
Ask the receptionist to recommend a blue card and sign the documents presented.
A new confidential code is then sent to your address.
The new credit card is received by the agency within 8 working days.
Note that these 2 banks have a fairly well done service allowing you to remember your code.
So before typing the 3rd wrong code, think about it!
You can view your code in just a few clicks from the mobile app.
To do this, you must subscribe to remote banking services and have activated the Sécur'pass service.
Concretely, launch the bank application, authenticate yourself and follow these 3 steps:
– Select Cards in your horizontal navigation bar.
– Select See my secret code.
– Enter your 4-digit Sécur'Pass code.
– Your credit card secret code is displayed for 5 seconds.
You can view it as many times as you want by following the same procedure.
4. Unblock your card at the Banque Postale
At the Banque Postale, there are not 36 solutions.
If you typed 3 wrong codes, your credit card is necessarily blocked or swallowed by the ATM.
As a result, you must recommend a new card by contacting your agency.
It takes a few days to receive it and a fee of €12.50 is charged.
To avoid this scenario, on the 2nd wrong code, do not insist!
On the La Banque Postale application, you can control all the options of the card.
You can easily and independently recommend a code.
To do this, go to the section reissue of the confidential code and type to validate.
This avoids having to recommend the card.
5. Unblock your card at Société Générale
At Societe Generale, you have 2 possibilities for when you entered 3 wrong codes.
If you think you remember your code, go to a Societe Generale branch to unlock your card.
A receptionist puts your card in a terminal, asks you to type in your code and this unlocks the chip.
If you have really forgotten your secret code, ask for it to be reissued by calling 3933.
You will receive it by post generally within 5 working days.
This operation is charged €5.
Then, go to an agency to have your card unlocked by entering the correct code on the terminal.
6. Unblock your card at Boursorama
At Boursorama, following 3 false codes, you must request early replacement (reproduction) of the card.
It is indeed not possible to unlock it.
To do this, log in to your Customer Area.
Click on my credit card, select Change my card and finally Reissue my card in advance.
Attention, this operation is invoiced is 10€.
7. Unblock your card at Crédit Mutuel and Crédit du Nord
What should you do if you have blocked your Crédit Mutuel card after 3 false codes?
Go directly to your bank branch. It's better that way they can identify you.
Explain to them that you made 3 wrong codes.
From there, 2 solutions:
If you remember your code, ask the advisor to simply unblock the card.
You can reuse it right away with your code.
If you really can't remember the code, the only alternative is to make a new card.
As with other banks, it takes several days to receive it.
This operation costs, according to the latest price guide, €13.
8. Unblock your card at Hello Bank
If the card is blocked because of 3 wrong PINs, contact the Hello Team on 0143631515.
Hello Bank is doing a card repair.
As I told you above, repairing consists of renewing a blocked means of payment.
The card and its confidential code have been completely reissued.
This means that the numbers on the card and its cryptogram are changed.
A new confidential code and a new card are sent to you directly by post.
Ask for your pin code before typing a 3rd wrong code!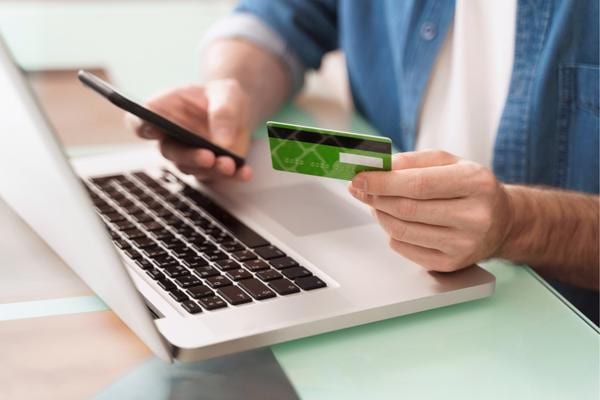 We are in front of the distributor or at the merchant and bam, impossible to remember the code.
We then make a first code by crossing our fingers, but it is false.
Then a second, but it's still not that…
At that point, I have some advice for you.
Do not try your luck by making a 3rd attempt.
Indeed, it is better to stop after 2 false codes and ask your bank to resend a code.
All you have to do is call them or send them an email.
Depending on the banks, you can even receive the code by mail or not SMS.
FYI, no bank has your code in their computer system.
So no need to ask them to print it or a proof, they don't know it.
If the code is sent by mail, it takes a little time (between 3 and 8 working days).
Please note, as you have seen, this type of approach is not free.
But the good news is that you can negotiate the fees!
So always remember to ask for a commercial gesture before the banker presses the button.
Your turn…
Have you tested our tips for unlocking your credit card? Let us know in the comments if it worked for you. We can't wait to read you!
Share this tip
Do you like this trick ? Click here to save it to Pinterest or click here to share it with your friends on Facebook.
Also to discover:
Distributor Withdrawal Fees: How to NEVER Pay Them Again?
Where to get a RIB? Retrieve a Bank Identity Statement easily.