If they may seem trivial, in fact they are really useful.
That's why I show you here what these two black lines are for.
It was my daughter's driver's license examiner who reminded me of all this in detail.
And I admit that it really makes driving easier (like the lever under the mirror for that matter).
This is what those black lines on the mirrors are for. Look :
Where are these black lines located?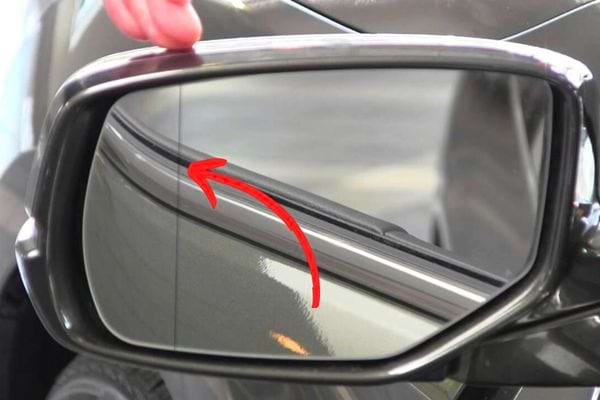 Most modern cars are now equipped with two adjustable exterior mirrors.
But have you noticed their shape?
They are slightly curved on the outer side.
They are then called: aspherical mirrors.
The limit of this curve is indicated by this famous black line.
Come on, I now reveal its usefulness to you.
The black line delimits the flat and curved part of the retro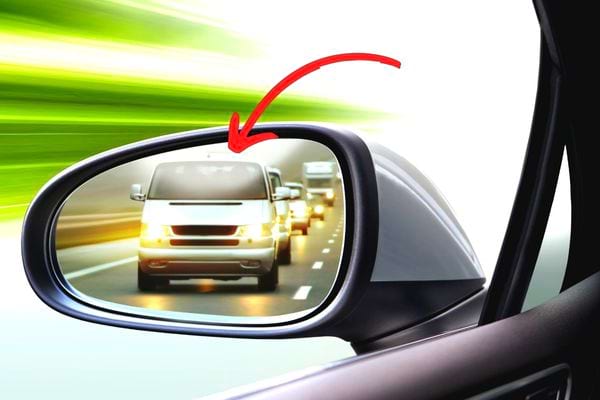 To put it simply, this black band makes it possible to delimit the flat part and the curved part of the mirror.
Our eye therefore recognizes the two zones more easily and adapts to them more easily.
This provides greater driving comfort.
After the black line, the curved shape of the mirror limits blind spots.
You know, those places in the car that you can't see and that represent a danger.
Moreover, it is often through this that the threat tumbles:
Car rushing in, bicycle or motorbike on the side.
So with this curve, the mirror offers a fuller view of the rear of the car.
It widens the driver's field of vision.
By adjusting the retro aspherical according to your driving position, blind spots are reduced or even completely eliminated.
Consequence: the risk of accident and collision is reduced.
And we see better when a car overtakes us or when we have to change lanes.
What if I don't have an aspheric mirror?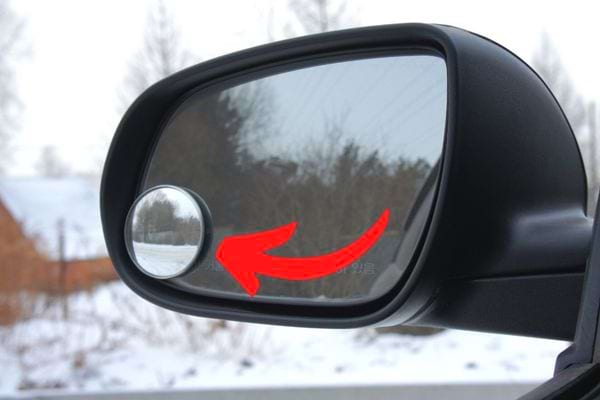 Having 2 exterior mirrors is mandatory for most vehicles.
However, the oldest cars do not have this type of retro convex.
You will tell me: it does not matter, it has never prevented me from driving well.
It's true !
But now we have a lot of little things that make driving easier and safer.
So why deprive yourself of it?
So if you don't have a curved mirror on your car, know that you can add them.
These are small mirrors tights that we buy and that we have on the existing mirrors.
You will see, it changes your life!
No more dangerous blind spots.
And all that, without having to change the entire mirror unit…it would cost way too much.
Moreover, this system also exists for bicycles or motorcycles.
Think about it if you ride 2 wheels regularly.
Personally, I put some on my Fiat 500.
It helps me a lot in roundabouts for example.
Your turn…
And you, do you have mirrors with black lines? And do you use them or not? Tell us in the comments. We can't wait to read you!
Share this tip
Do you like this trick ? Click here to save it to Pinterest or click here to share it with your friends on Facebook.
Also to discover:
Finally a tip to keep your windshield clean longer.
19 essential tips for anyone with a car.