There is a gesture that we often forget to do to save heating…
It's true that it's not the first thing you think of.
Especially when it comes to save energy.
But heating professionals are unanimous.
A radiator full of dust is a radiator which heats less well.
But not only ! In addition, it consumes more energy. Explanations:
Why clean the radiator?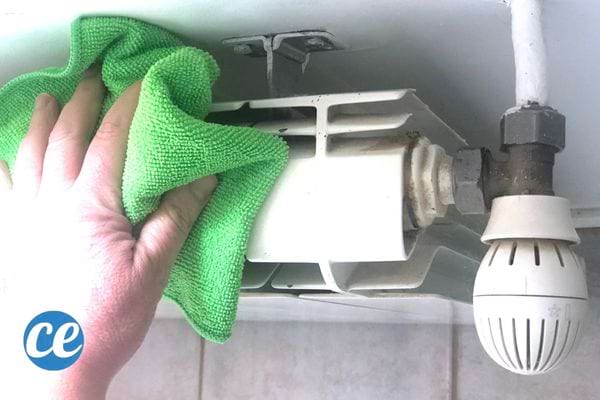 You have probably noticed…
Radiators have a knack for attracting dust!
But that's completely normal.
This is because of the heat rising from the radiator.
This movement of hot air effectively attracts dust which then settles on the radiator.
The problem if we do nothing is that the dust accumulates.
And then she prevents good circulation of heat in the room.
This greatly limits the circulation of hot air.
As a result, it seems that the radiator heats less well…
We then tend to increase the heating.
As a result, the radiator overheats… And we consume a lot!
This may explain why a radiator does not heat well.
This is true with electric, gas or cast iron or steel hot water heaters.
How to properly dust the radiators?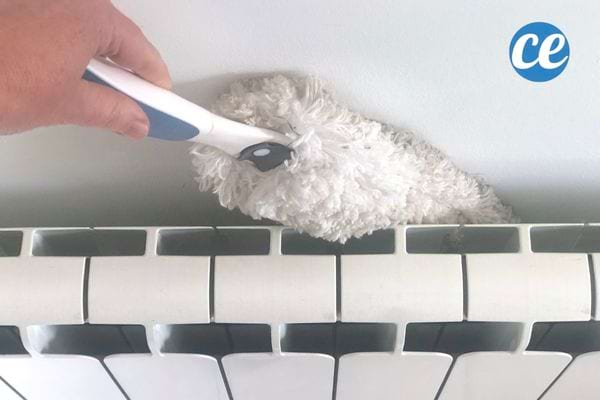 To remove the dust, it is very simple.
But there is a very important rule to follow if you have electric heaters.
You have to put them on first off before you start cleaning.
That is to say, cut the electricity or unplug it when possible.
Know that he is ino need to open and dismantle the radiator.
Moreover, professionals advise against it.
Just follow this easy tutorial to clean your radiator from top to bottom.
If there is really a lot of dust in and on your radiators, protect the floor with cardboard or a plastic sheet.
Yes, there's no point in having a super economical Acova type electric heater if it's full of dust!
After cleaning, wait until the radiator is completely dry before switching on the power.
If you don't have a vacuum cleaner, use a dust duster.
Take the opportunity to check if there is no object stuck between the radiator and the wall or under the radiator.
Slipping a Lego or a Playmobil into the radiator is the kind of thing children love to do!
Then the best is to dust them off every week.
Thus, not only the operation of your radiator is optimal, but in addition you limit the risks of allergies…
You don't get that nasty smell in the « warm » air.
And you save money!
How to bleed the radiators?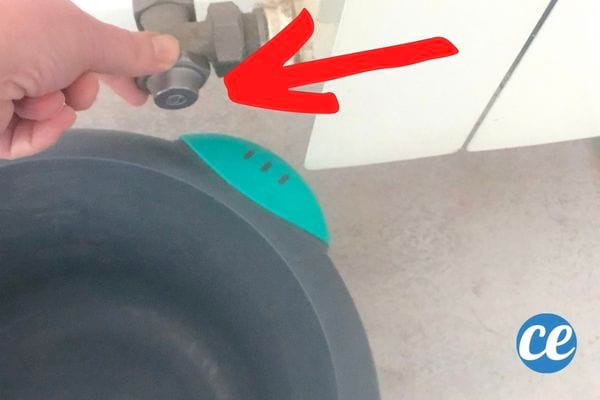 If you have a cast iron radiator, they also need to be dusted.
But that's not all.
There is another step to follow for it to work optimally.
It's necessary purge them for it to work well.
This is to be done at least once a year at the beginning of winter.
1. Take a clamp and a small basin.
2. Open the trap by unscrewing it with the pliers.
3. Let the air out and the water out.
4. Close the trap by screwing it in with the pliers.
This action drains the radiator.
The use of pliers may not be essential.
We sometimes manage to unscrew the trap just with our fingers.
There you go, your radiators are now working perfectly!
It's important to keep warm and save money.
Your turn…
Have you tried these easy tips for saving heating? Let us know in the comments if it worked for you. We can't wait to read you!
Share this tip
Do you like this trick ? Click here to save it to Pinterest or click here to share it with your friends on Facebook.
Also to discover:
How to Save Heating? The 10 Tips to Know.
Save on Your Electricity Bills With 13 Tips to Keep You Warm.