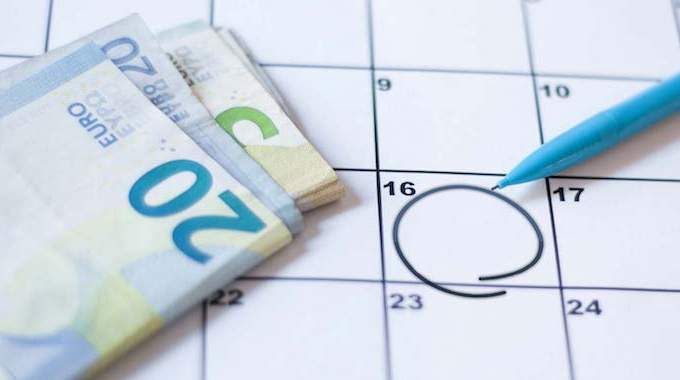 Did you know that product prices are more or less attractive at certain times of the year?
Yes, whatever the product, there is always a good time to buy it.
Fortunately, this handy buying guide will help you know when to buy what…
here is the guide to buying at the best price month by month. Look :
When to buy what? The guide to saving money all year round
January
– Start the year with beautiful sheets and linens brand new, taking advantage of the month of white!
– If you like hiking and outdoor sports, now is the time to equip yourself for the sunny days that are coming in a few months.
– The first half of January is also THE ideal time to buy cards and decorations Christmas at unbeatable prices for the end of the current year.
February
– When winter draws to a close, stores liquidate their stocks of winter coats, clothes and shoes at unbeatable prices, to make way for spring collections. Go check it out, especially if you have a whole family to dress!
– If your kids want toys or video games, this is a good time to enjoy the best games at low prices.
– After the feast of Valentine's Day, perfumes, gift boxes, gift wraps and chocolates are easily found at discount prices. Perfect for anticipating gifts for birthdays and Christmas.
To discover : 15 Simple and Cheap Ideas For Valentine's Day.
March
– This is THE perfect time to buy electronic devices ! Why ? Because it is often at this time of year that manufacturers release their new models. So you will often find last year's models at a very good price. And this is also true for new car models. You just have to resist the temptation to buy the most recent model 😉
– In March, we are also preparing to do a major spring cleaning in the house. Thus, we often find good deals on cleaning products, trash bags, paper towels but also on DIY tools. So now is a good time to stock up for the rest of the year.
April
– The month of April marks the beginning of the wedding season. It is at this time of year that you will start to see great prices on the dishes, household items and cooking utensils. Even though these discounts are for wedding gifts, it would be a shame to miss out on these great deals!
– The period after the Easter holidays is the perfect time to refuel in decorations and chocolates Easter for the following year. You will save up to 50%. It is the children who will be happy!
May
– Garage sales and flea markets start in May and continue throughout the summer. But it is usually in May that people organize their first garage sales… and that you will find the real bargains there. Indeed, later in the summer, when people organize their 2nd or 3rd sale, it's to try to get rid of the stuff that hasn't sold!
– If you want buy beautiful plants even shrubs for your home and garden, the month of May is the best period in terms of choice and prices.
– As soon as Mother's Day has passed, many items for women are on sale. If you need lingerie, perfumes or cosmetics (preferably organic), now is the time to indulge yourself. But above all, it's time to buy gift boxes to give Christmas to those you love.
June
– After Father's Day, many men's items are on sale, such as ties, toolboxes, men's shaving and deodorant gift sets and also greeting cards. So now is the time to prepare Christmas presents for all the men you know.
– The month of June also marks the beginning of barbecue season ! Thus, you will find meat, sausages, hamburger buns, condiments or even charcoal, cardboard plates, disposable and biodegradable cutlery, insecticide and sunscreen at reduced prices.
– If you need a new sofa or fridge urgently, the month of June is a good time. Why ? Because traders reduce the price of models in stores to take advantage of the wave of moves.
July
– The month of July marks the beginning of the sales, and the brands take the opportunity to make big promotions on almost all articles !
– From July, also start watching for good deals on swimwear and summer clothes which are usually on sale to make way for the fall collections.
– Also remember to check the prices of computers on sale if you need to change yours rather than waiting for the start of the school year when they will be much more expensive.
August
– There is tons of summer items which are on sale from August. Now's a good time to check out the discounts on flip flops, sunscreen, pool toys, swimwear, barbecues and barbecue utensils, gardening items …
– You can also do good business by preparation for the start of the school year. Take advantage of the specials on compotes, muesli, canned fruit and also sliced ​​cold cuts for prepare healthy breakfasts that your children can take to school.
September
– From mid-September, go search the bins of school supplies on sale to find the best deals on notebooks, binders and pens … but also to stock up on office supplies to last until the next school year. It will save you from spending a fortune all year round.
– If you want to invest in a air conditioning or in a fan quality, avoid episodes of hot weather at all costs! Wait until September (the end of summer) to take advantage of the best discounts. This will save you a ton of money on these expensive devices.
– For those who have garden furniture which is starting to age, wait until September to crack! Yep, that's when stores run out of summer merchandise to make room in store for the new collection.
October
– Now is the perfect time to finally buy this appliance that you have been dreaming of for several months. Indeed, it is at this time of the year that the distributors put on sale the models of the current year to make room for the new models.
– You will surely find the latest discounts of the year on summer items. Very interesting not to break the bank next summer.
– If you need a new mower or tractor, wait until October to succumb to this big purchase. You will get the best discounts while waiting for the end of the season, even if you only want to use the device the following year!
November
– Get ready to take advantage of the great deals, because in November many supermarkets offer big discounts on many products. So now is the time to take advantage of this to stock up for the rest of the year.
– At the end of the month, take advantage of Black Friday and its monster promotions on televisions and other electronic devices. Imported from the United States, the phenomenon Black Friday is also starting to establish itself in France.
– And at the beginning of November, watch for discounts on disguises and Halloween decorations in preparation for next year.
December
– Avoid at all costs buying stuff before Christmas Day. Rather, wait until the days just after Christmas to find some great deals and also buy Christmas decorations and cards, and gift wrap for the year after.
Results
And there you have it, thanks to this month-by-month guide, you will save money throughout the year 🙂
Easy, convenient and economical, isn't it?
This buying guide helps you plan your purchases at the best time of the year.
The golden rule is to know how to buy 1 year in advance and to know how to be patient when you have to make a purchase to wait for the right moment.
Obviously, you should never fall into compulsive buying during specials!
To avoid this, always remember to wait at least 2 days before making the purchase in question.
Your turn…
Have you tried this guide to spending less all year round? Tell us in the comments if it worked for you. We can't wait to hear from you!
Do you like this trick ? Click here to save it on Pinterest or click here to share it with your friends on Facebook.
Also to discover:
29 Easy Money-Saving Tips (And No, You Don't Know Them All!)
How to Survive a Whole Month Without ANY Expense.