And yet, it is certainly the worst decision you can make.
At least, that's the opinion of the immensely wealthy millionaire, David Bach.
In interviewhe explains why buying a brand new vehicle is a bad investment:
"Buying a new car, in very practical terms, is the worst way to waste your money.
« Without a doubt, it represents the worst financial decision that you can take in your life! »
As soon as purchased, a new car loses 30% of its value!
Is it profitable to buy a new car?
The answer is clearly NO.
Why ?
As David Bach points out, the main reason is financial.
Because know it:
The moment you pull out of the dealership parking lot, your new car loses most of its value !
Eh yes !
During its first year of registration, a car generally loses 20 to 30% of its value.
And after 5 years? It loses 60% (or more) of its initial value.
Wow! You realize ?
This represents enormous sums!
Take the example of the car best selling in France :
The Peugeot 208 II.
The base model with gasoline engine has an initial value of €17,000.
A year later: she loses between €3,400 (20%) and €5,100(30%) of its value!
This is called a money pit…
And the culmination of all this? David Bach explains it:
« What makes matters even worse is that most people buy their vehicle on credit. »
« Why borrow money to buy a property that immediately loses 30% of its value? »
The good choice ? Buy a used car that is 2 or 3 years old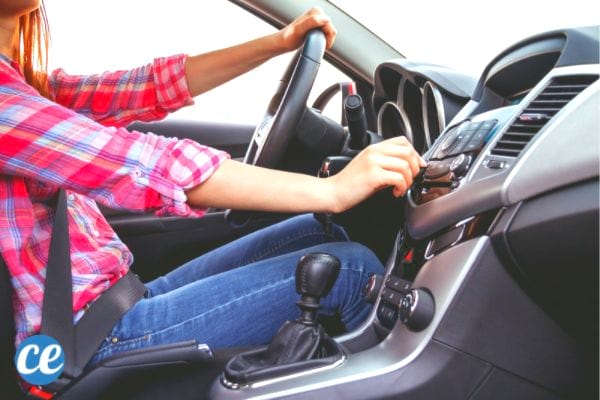 Don't worry, I still have good news for you.
Yes, you can buy yourself a nice, clean, shiny car…
And WITHOUT ruining yourself.
Here is what David Bach advises:
"If you need to buy a car, buy it used.
« The best thing is to find one that has between 2 and 3 years old .
« And, if possible, which is from a leasing contract.
« That way, you get an almost new car, with a phenomenal 30% discount on the purchase price! »
Indeed, vehicles at the end of the lease contract are generally in immaculate condition.
And this, with very few kilometers on the clock.
Simply because they are not brand new models…
Which means you can buy them back at a fraction of their purchase price.
That's called a good deal.
Buying a new car is a very bad investment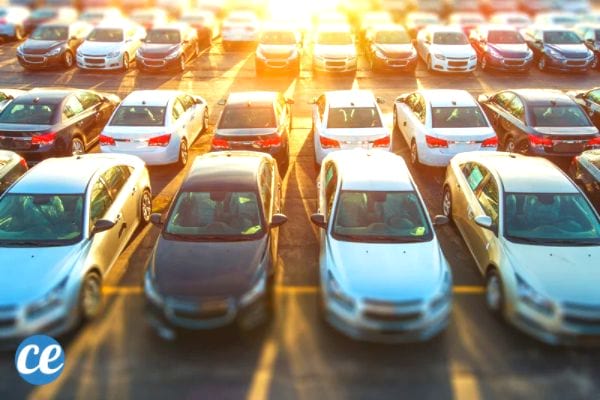 Still not convinced?
Davis Bach recommends being aware of the impact of buying a new vehicle.
That is to say, to think of what it would cost you Actually this purchase on the long term:
« The 'Scrap bonus', the 'Exceptional promotion', the 'TVA reimbursed'…
« It's all good to make you think you're getting a good deal buying a new vehicle.
"Car manufacturers have well-rehearsed sales techniques to encourage you to buy!
« The most effective is to make you think about buying a car in terms of monthly payments.
« They always make sure the monthly payments are low enough that you can afford them.
« Instead of looking at the amount of monthly payments, calculate the total amount you will spend over the year.
look the duration of the credit. »
He keeps on :
« Let's take a concrete example:
With monthly payments of 'only' 295 € per monthyou really spend €3,540 over the year.
« And that's not counting insurance (which is always more expensive for new cars) or gasoline.
"Are you really ready to sacrifice 2, 3 or even 4 months salary for this purchase?
« Just because we can 'afford' it doesn't mean we shouldn't think twice about it.
"There is only one question you need to ask yourself:
« Can you REALLY afford a new car?
« Why not take a less expensive vehicle with a few more kilometers on the clock? »
All financial experts are unanimous on the issue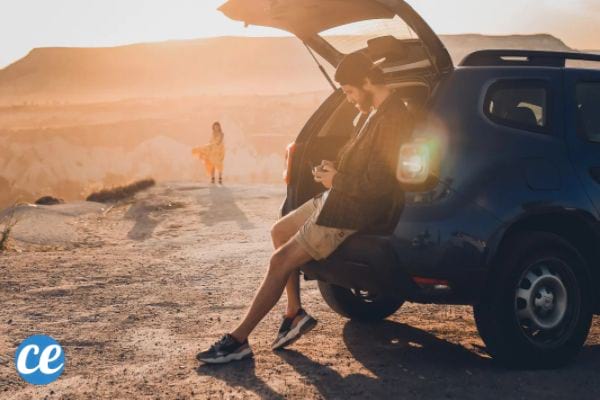 David Bach is far from the only financial expert to advise against buying a new vehicle.
Kevin O'Leary, personal finance expertalso warns those who are tempted by this purchase:
« If I need to get around, I call an Uber, and it takes me anywhere in town. »
« It saves me a fortune. For me, it's the right decision, he decides. « I hated cars. »
Suze Orman is an author and television host specializing in financial advice.
And guess what:
Despite her considerable fortune, she has been driving the same car for more than 12 years!
His advice is the same: buy always a second hand car.
For her, the golden rule is not to choose the most chic vehicle…
But the one you can afford!
In her blog, she writes:
"One of the best ways to build your financial security is to spend as little money as possible on your car.
« Forget all the gimmicks and frills that trick you into buying a new car.
"After all, a car is only for getting from home to work!
« Because all those extra thousands of dollars you're spending to get the latest model…
« It's got to be money that you can't spend on anything else.
« The real goal is to save your money and pay off your car as quickly as possible. »
Your turn…
And you, did you buy your car new or used? Tell us in the comments why you made this choice. We can't wait to read you!
Do you like this trick ? Click here to save it to Pinterest or click here to share it with your friends on Facebook.
Also to discover:
10 things rich people do to save money. Don't Miss The 9th!
This Millionaire's Advice To Young People: To Become an Owner, Stop Buying Avocado Toasts!